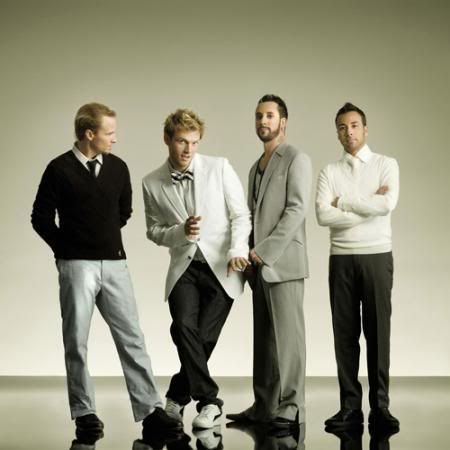 Backstreet - Brian Littrell, Nick Carter, Howie Dorough & AJ McLean
The big announcement today was the new song from the Backstreet Boys.
Straight Thru My Heart
was released on the official website as a snippet, but of course it has already been leaked on the internet. I have also said Backstreet was my favorite boyband of the 90s, so we shall see if they can still pull it off now. When they started off, they were five, Nick Carter, Howie Dorough, Brian Littrell, A. J. McLean and Kevin Richardson. Three years ago, Kevin left the group to have more time at home to start his family. Kevin was my favorite. Anyway, so then there were four.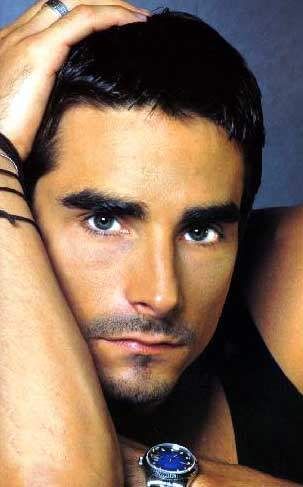 The many looks of Kevin Richardson
The new CD,
This Is Us
, is to be released sometime this fall. Odd title, not sure what it means, except the obvious 'the four are us people, get over it. No new members, and Kevin is gone.'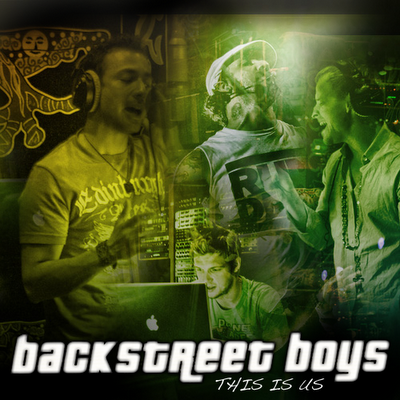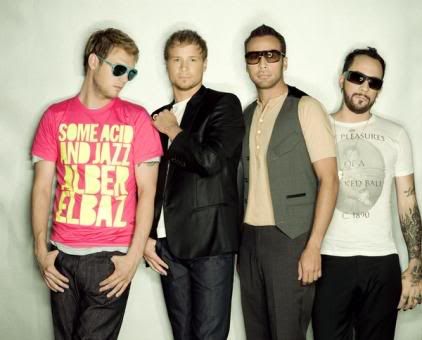 The song is good, but certainly nothing outstanding. I think of it sounding a bit like an adult-contemporary version of an old song. But it is poppy and perky, and certainly not the worse song that might be on the air these days. This is a the music video.

We can just hope it makes enough money we never have to see another season of
House of Carters
, with the screwed up and dysfunctional Carter family yelling, screaming and backstabbing one another. And be glad whiny Aaron Carter did not join the Boys. You can find out other sites to find out about the current boys at their
website
and hear the song replayed incessantly.