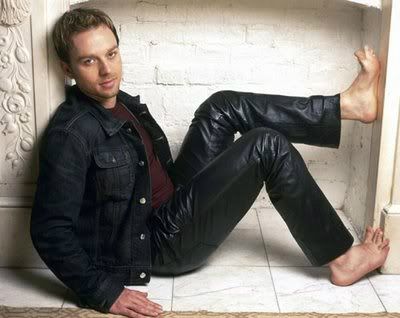 In 1996, Darren Hayes and Daniel Jones were lighting up the charts in their native Australia as supergroup
Savage Garden
. They started moving up the US charts in 1998, thanks to the word Hayes did in promotion stateside. The first single off their album was
I Want You
, a contagious pop song that seemed to be heard everywhere.
As often happens, Hayes felt a desire to put out a solo project, and released
Spin
in 2002. Rather than the softrock/pop of Savage Garden, Spin had more of an R&B feel. There were several singles, including
Insatiable
, but none made a huge impact on the American market, although it did very well in Australia and Europe. He followed that up in 2004 with
The Tension And The Spark
, a somewhat darker, edgier CD that was more electronic in nature.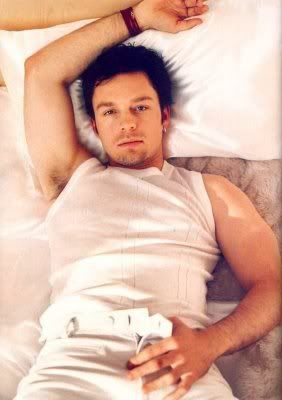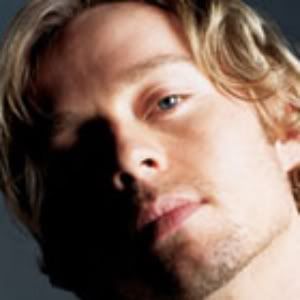 In 2006, Hayes and the label parted ways, and Darren set out to put out and indie release in 2007,
This Delicate Thing We've Made
. In was a 25-song double-disk CD, with plenty of music. It again did well in Australia and Europe, although there was little promotion done in the US. There was a mini-tour set up, with stops all around, including New York and Philadelphia.
Currently, Darren is working on a new CD, and is twittering daily about the process. I have not heard a working title yet, just that he is excited about what is happening in the studio, and will be released the beginning of next.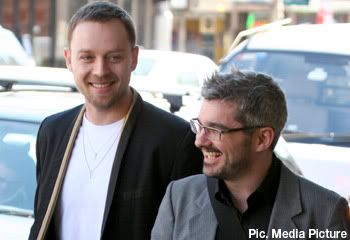 Darren Hayes working, and with his husband.
He has kept his personal life pretty close to the vest for most of his career. Early on in the Savage Garden experience he divorced his childhood sweetheart, and that break up was thought to be much of the inspiration for the second Savage Garden CD,
Affirmation
. However, in 2006 Darren entered into a civil partnership with artist Richard Cullen, and the two are still together.
For more information about Darren Hayes, click
here
.