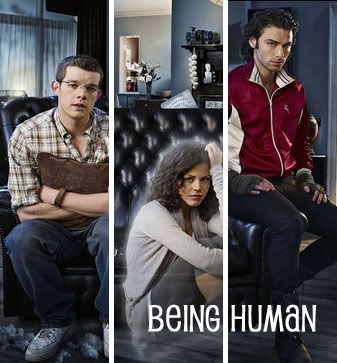 Being Human is set to air tonight, July 25, at 9PM, 8PM Central time.I have now managed to catch a couple of the first episodes, and am enjoying it immensely! It is funny at times, but other moments have great suspense. And the men are hot!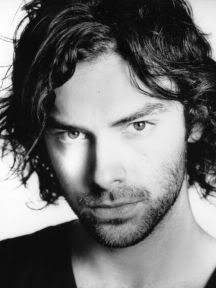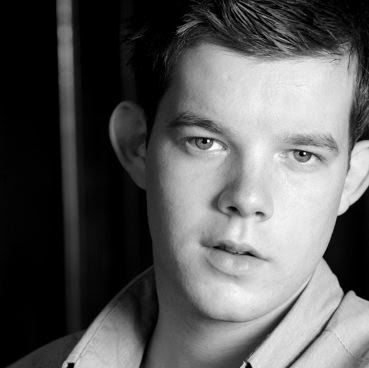 Top row: Aidan Turner as Mitchell, Bottom: Russell Tovey as George.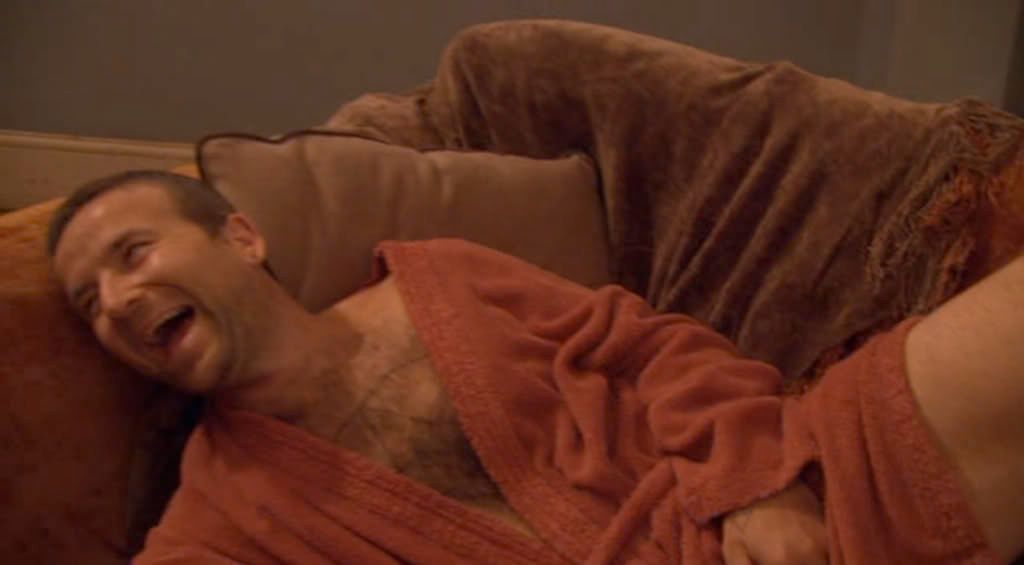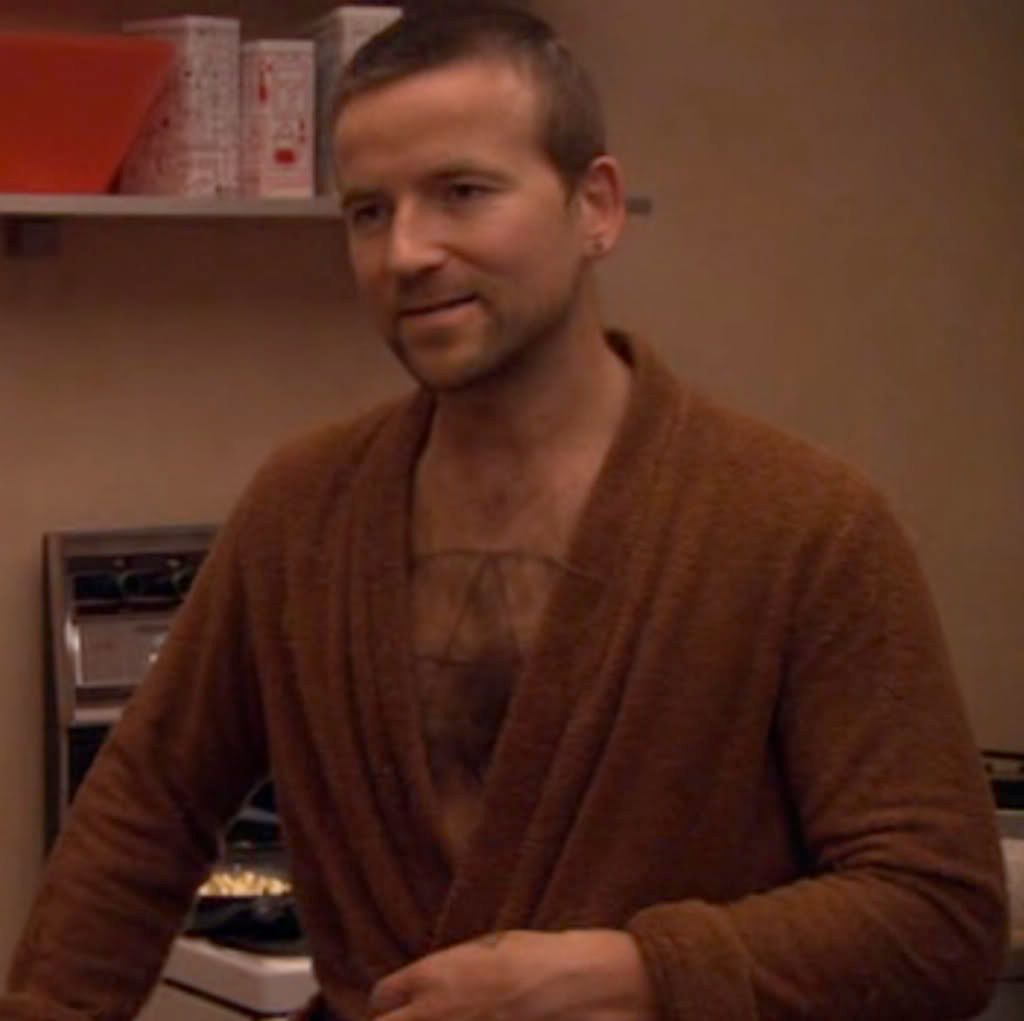 Episode 2 guest star Dean Lennox Kelly as Tully.
In the first episode, we meet Mitchell, the vampire played by Aidan Turner, and George, the werewolf played by Russell Tovey (who I just discovered is an out actor), as they get to know Annie, a ghost played by Lenora Critchlow. Good stuff follows. Here is another preview for the show.