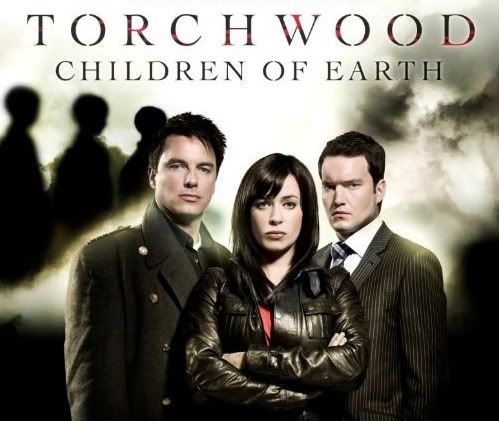 Part of my geekdom that I hold near and dear is my complete adoration of all things
Torchwood
and
Doctor Who
[and some
Primeval
, too - and there is
Being Human
, a show I am checking out even if it hasn't aired in the States], BBC imports that just keep me coming back. Captain Jack Harkness appears in both series, a supporting character in Doctor Who and the lead in
Torchwood
. While I had already known of John Barrowman, this certainly heightened my fandom of him.
Season 3 is scheduled to show on
BBC America
next Monday, July 20, and run for five consecutive nights. It played in the UK this past week. I was eager to find out what will happen next to Captain Jack and his boy-toy, Ianto Jones. Damn, they are a hot couple! Ianto, played by str8 boy Gareth David-Lloyd, is gorgeous. And out actor/singer Barrowman wants lots of him. But this crap about waiting for a year for season 3, and it will be over in a week, just five episodes offered?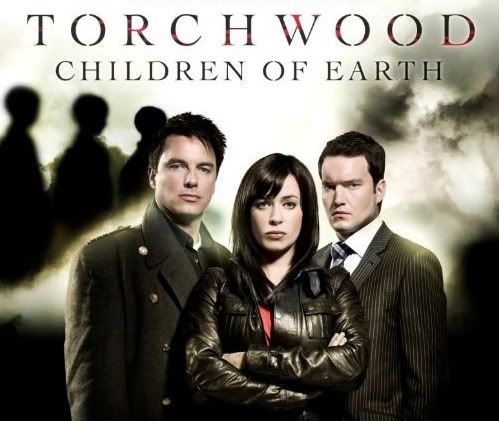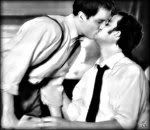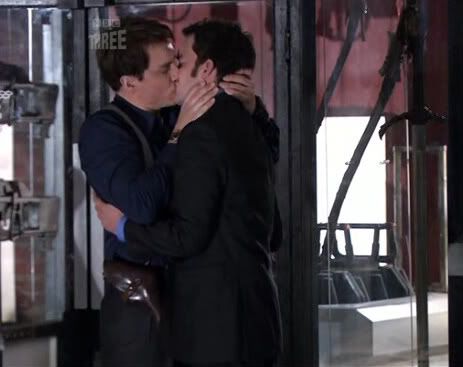 I had decided I would wait until next week to see it, because the trailers I had seen were very cool and I thought, I have been waiting this long, why not wait a little more. I mean, sure, they killed off two main people at the end of series 2, but that only left more time to focus on my favorites, so this should be good, right?
But that just wasn't in the cards, as I have no patience and so I found my way to Usenet and downloaded. I watched it this weekend, and it is exceptional. I watched it all weekend long, and was actually crying like a baby at times. It is more intense and darker than the previous shows, but I loved every minute of it. I won't discuss what happened until the show airs, for I am not a font of all things spoilerish.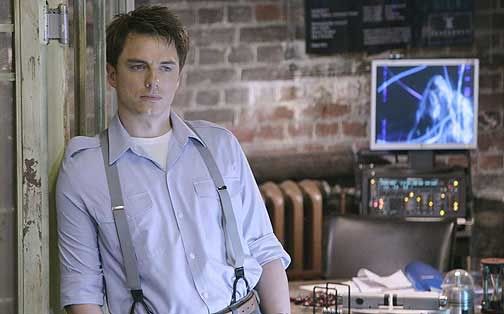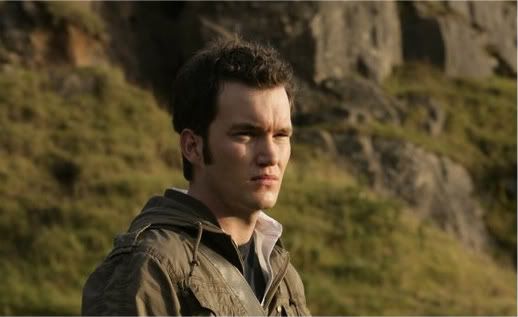 I have pre-ordered my
DVD
, to go on the shelf with seasons 1 & 2, which I do watch from time to time. But I have read that there is still no commitment to a fourth season. BBC, don't do this to me. Tell me there will be more Captain jack!