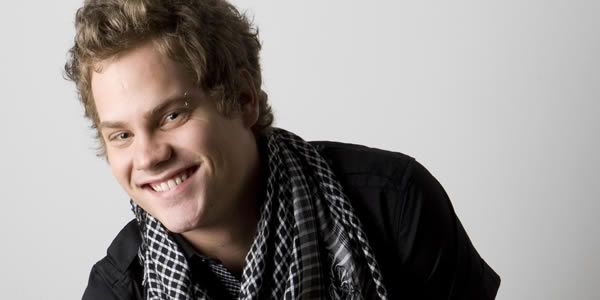 Theo Tams didn't have the cover of
Rolling Stone
or
Entertainment Weekly
, not before nor after he was named the winner of Canadian Idol last September. Yet he did something that had not been done before [at least to my knowledge], an out gay man won a version of the television juggernaut. He has also done something few have been able to accomplish, put out a pretty fantastic debut CD.
I will admit I didn't see Canadian Idol, so I had no idea what he sounded like or even what he looked like. I happen to catch a video on YouTube for
Lazy Lovers
, and thought it was good, so I did some research and found out about CI. Another interesting thing was that it did not shy away from his sexuality, as the video features both a gay and a lesbian couple, as well as the str8 ones.
I liked
Lazy Lovers
enough to purchase the CD,
Give It All Away
, and give it a listen. Gotta say, I was impressed.
Lazy Lovers
is not my favorite track on the CD.
I'm Gonna Say
is a really nice opening track, blending Pop with a but of Soul, great for Tams' voice.
Reckless
is a Pop/Rock song that lifts off and soars with Theo's vocals.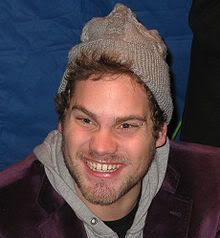 The CD has 13 songs, and Theo is listed as a cowriter on 7 of those, pretty remarkable for a young talent. These credits include the hot
I'm Gonna Say
and
Lazy Lovers
.He also cowrote on
I Ain't Cryin'
, another hot track with some sexy guitar work featured. I know nothing about Canadian Idol nor it's success rate, but I certainly hope Theo Tams has good sales numbers and will be releasing more music. I am not sure how soon or if Theo has any plans to hit the US on tour, but I would certainly be interested in catching him live. And you can go on his
website
and sign up to wish him a happy birthday on Sunday, July 12, as he turns 24 years old. Damn kids [LOL].