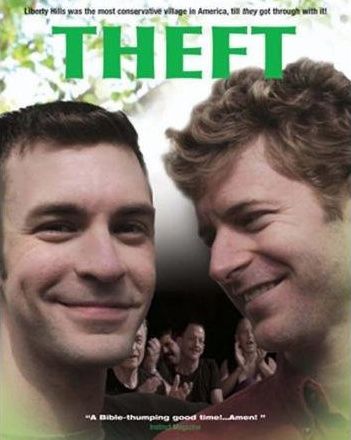 Top: Cover of Theft. Bottom: Lead Actors Patrick Henderson (left) & Matthew Burnett (right).
This
Silly Bunny Production
is another film by director Paul Bright, a favorite of mine. I have previous reviewed two other films by the writer/director and sometimes star,
Angora Ranch
and
Aaron...Albeit A Sex Hero
. In fact, both
Aaron
and
Theft
also share the lead actor, Matthew Burnett. In the
Behind The Scenes
footage, we learned the film was originally titled
Theft of the Drag Queen's Wig
.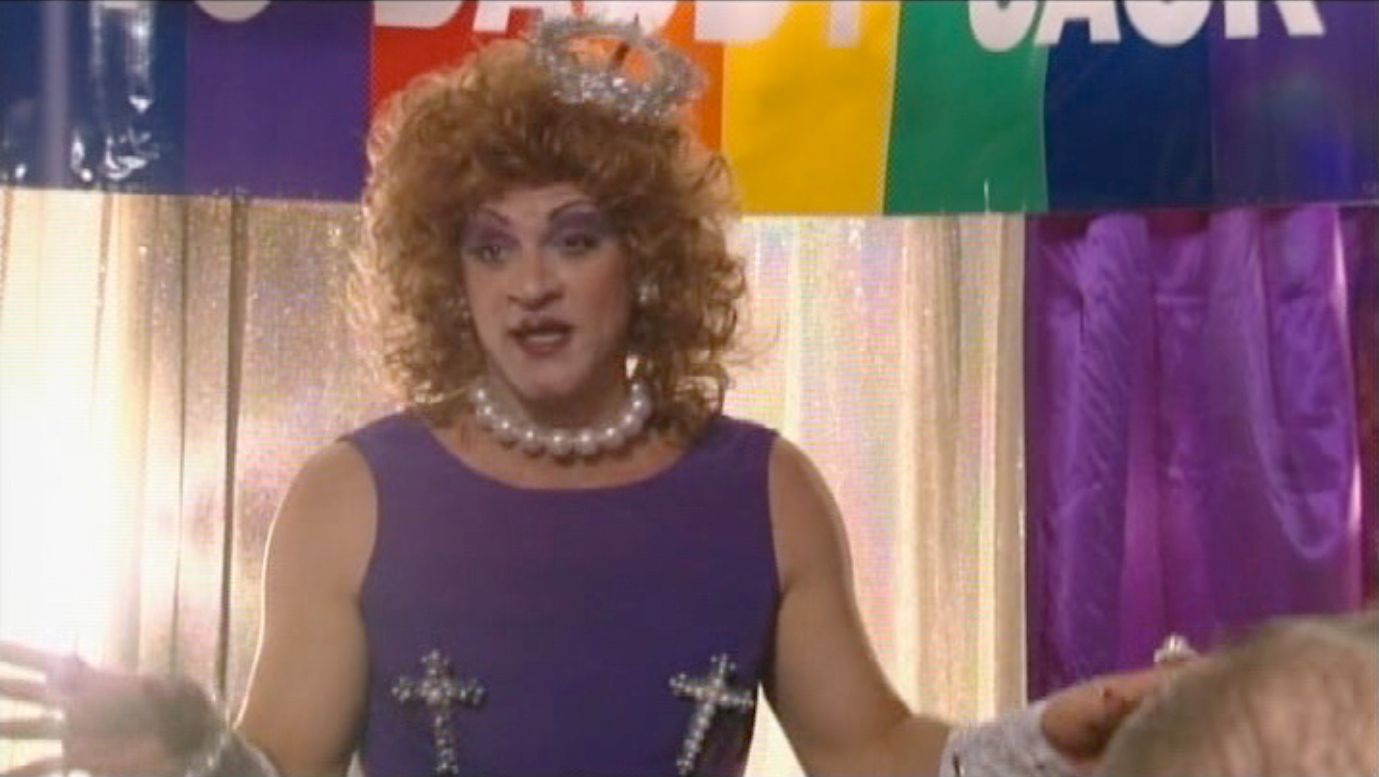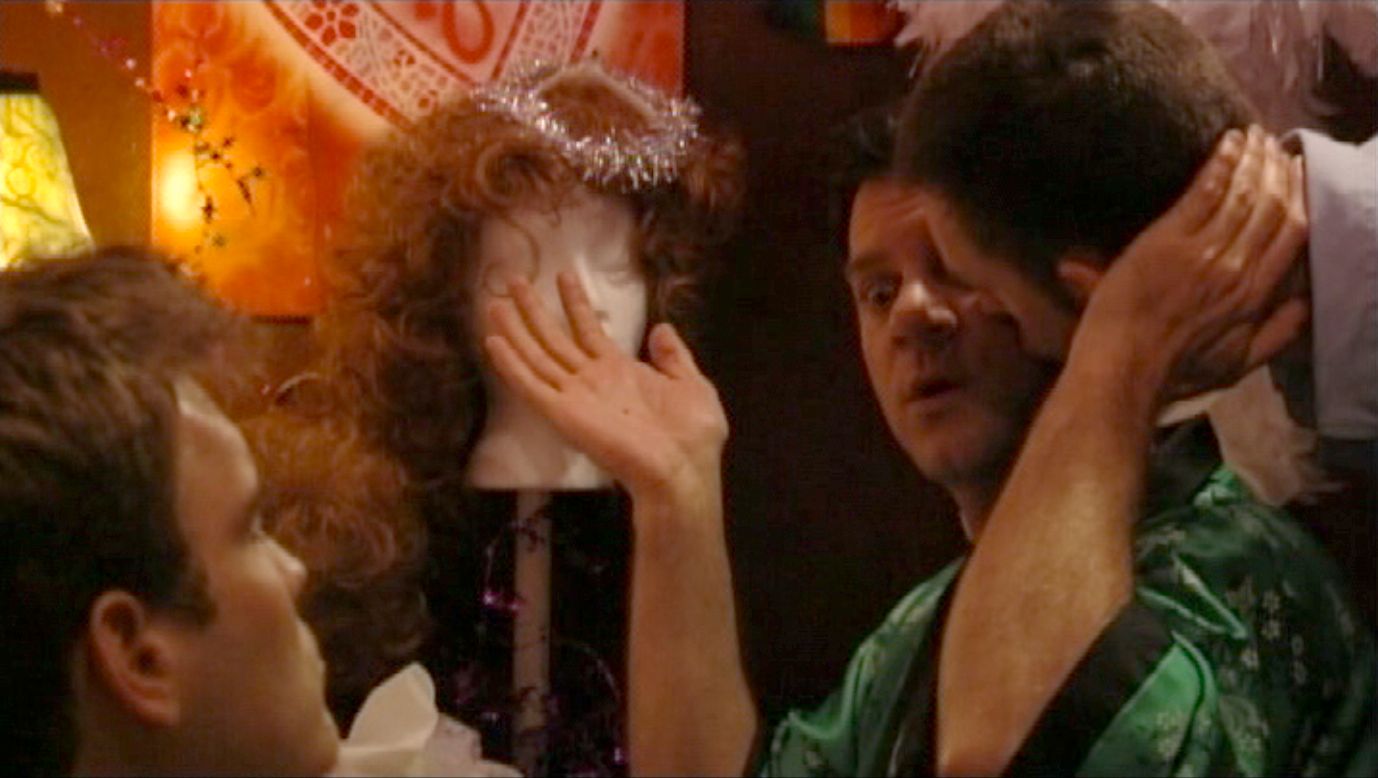 The comedy is set in the fictional town of Liberty Hills, Texas, where we meet Daddy Jack, owner of the local gay bar, The Golden Door. He is seen as a rallying point, allowing a place for people to congregate, and to raise money for many worthwhile causes. While being celebrated for his charitable work, he passes away, and leave the bar to the guy who takes care of the place, Guy Simms. Guy, played by the adorable Matthew Burnett, sweeps and mops the place, and takes care of things for the performer, included the Sister Hosanna, who parodies local evangelist Sister Susannah, played to perfection by Cynthia Schiebel. David La Duca uses a deft hand to play Sister Hosanna, delivering on stage comedy and musical numbers with a broad comedy, yet also a softer touch with the off-stage moments.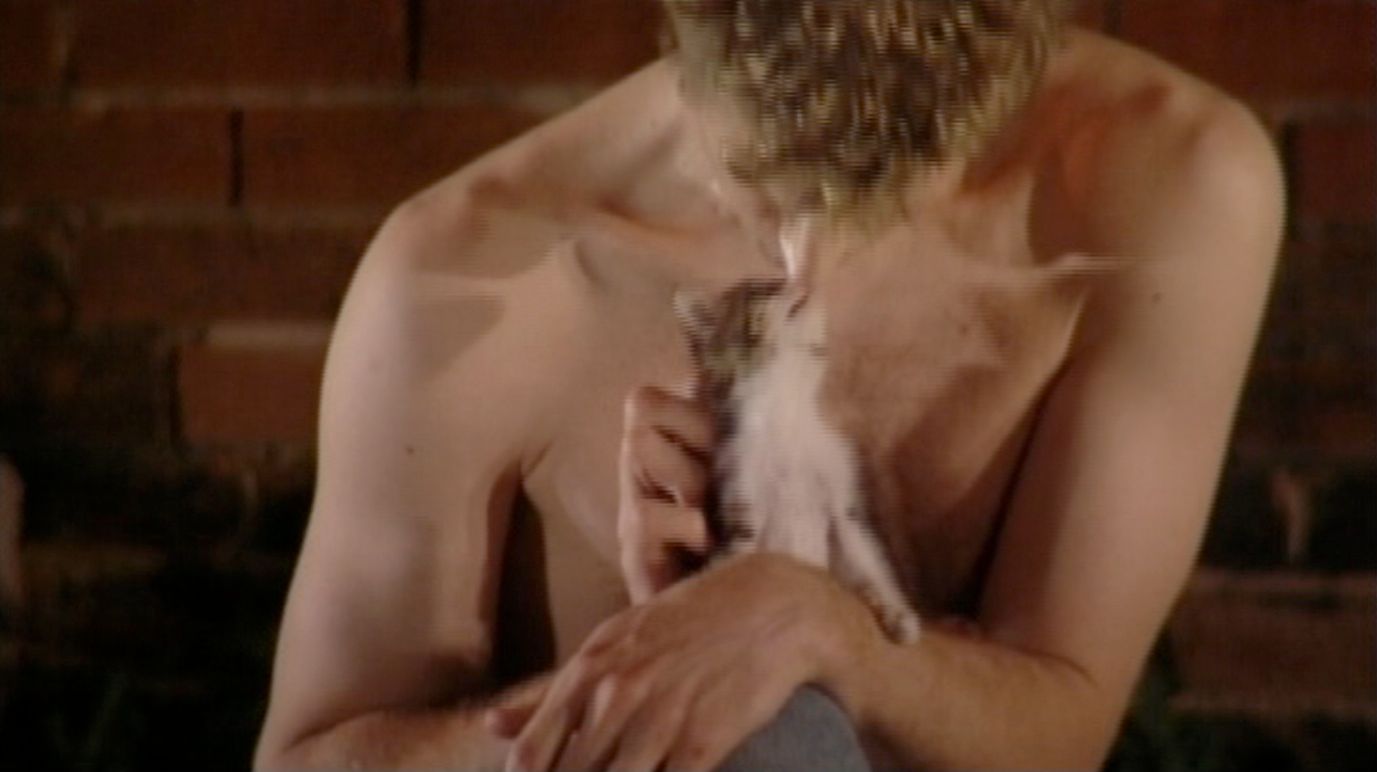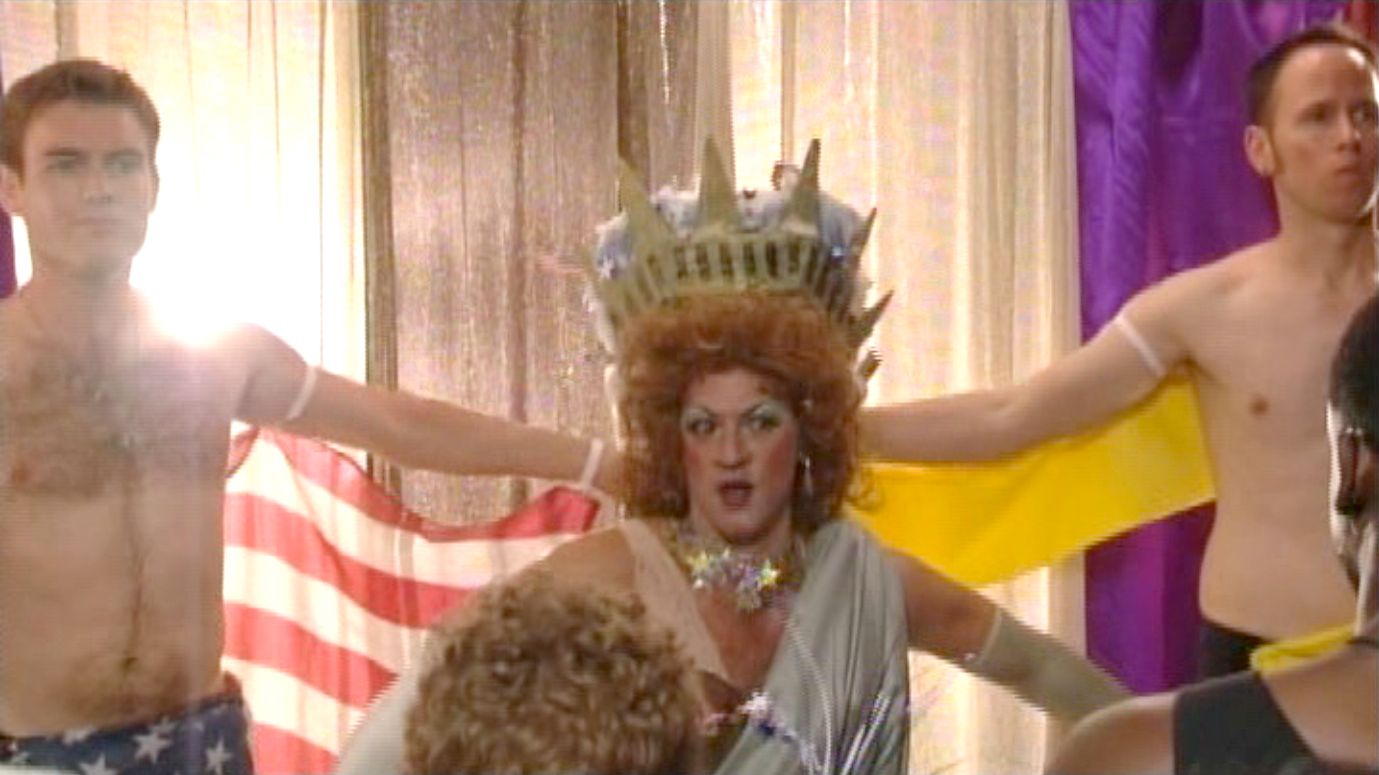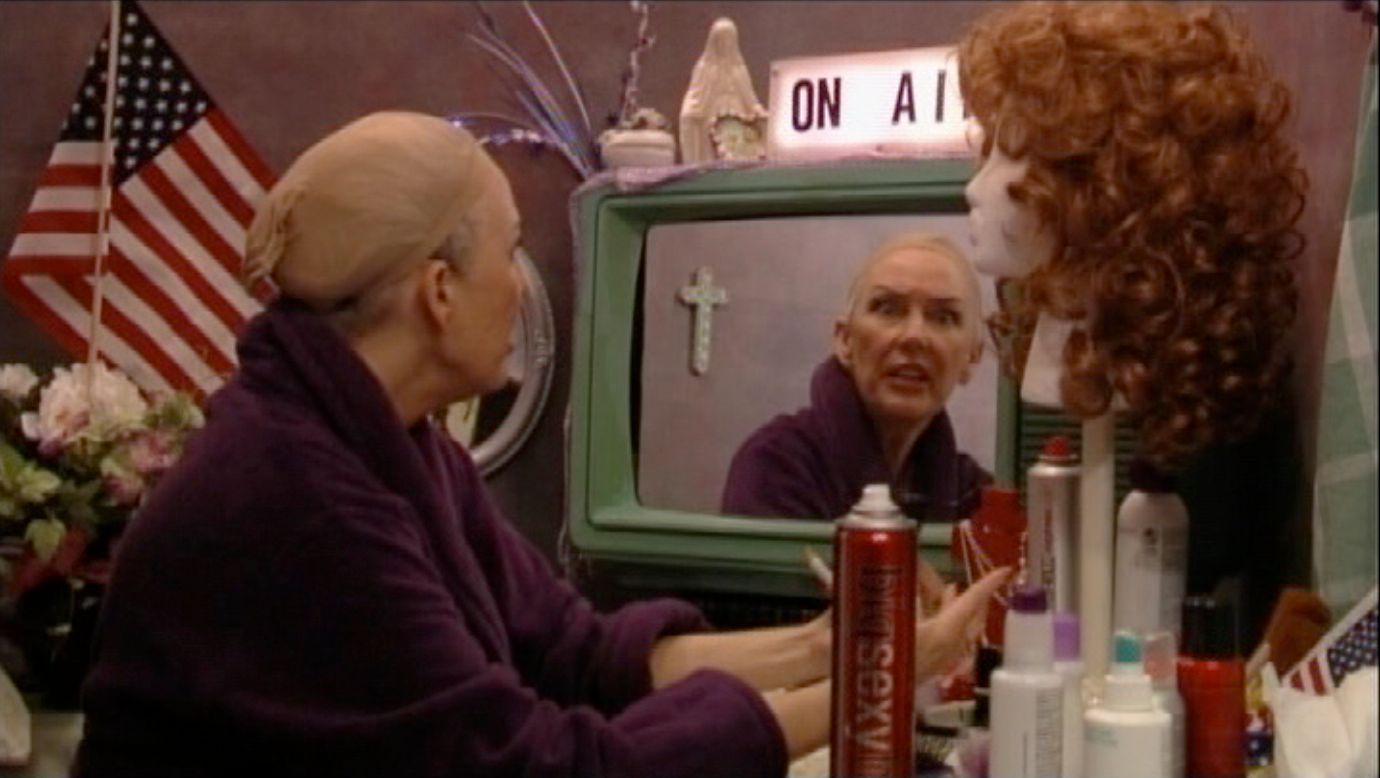 While Sister Hosanna seems intent on rabble-rousing against the Golden Door crowd, Guy meets a young drifter, Alex, played with sexy abandon by Patrick Henderson. Soon after his arrival, Guy spies Alex making a mural on a town side, which prompts Susannah to kick into high gear, and have Guy arrested. Alex discovers he has feelings for Guy, and goes to visit Susannah to negotiate a deal to post bail for Guy. Alex and Guy talk, and it turns out Alex is Daddy Jack's nephew. The romance continues forward, despite the whirlwind of activity that surround them.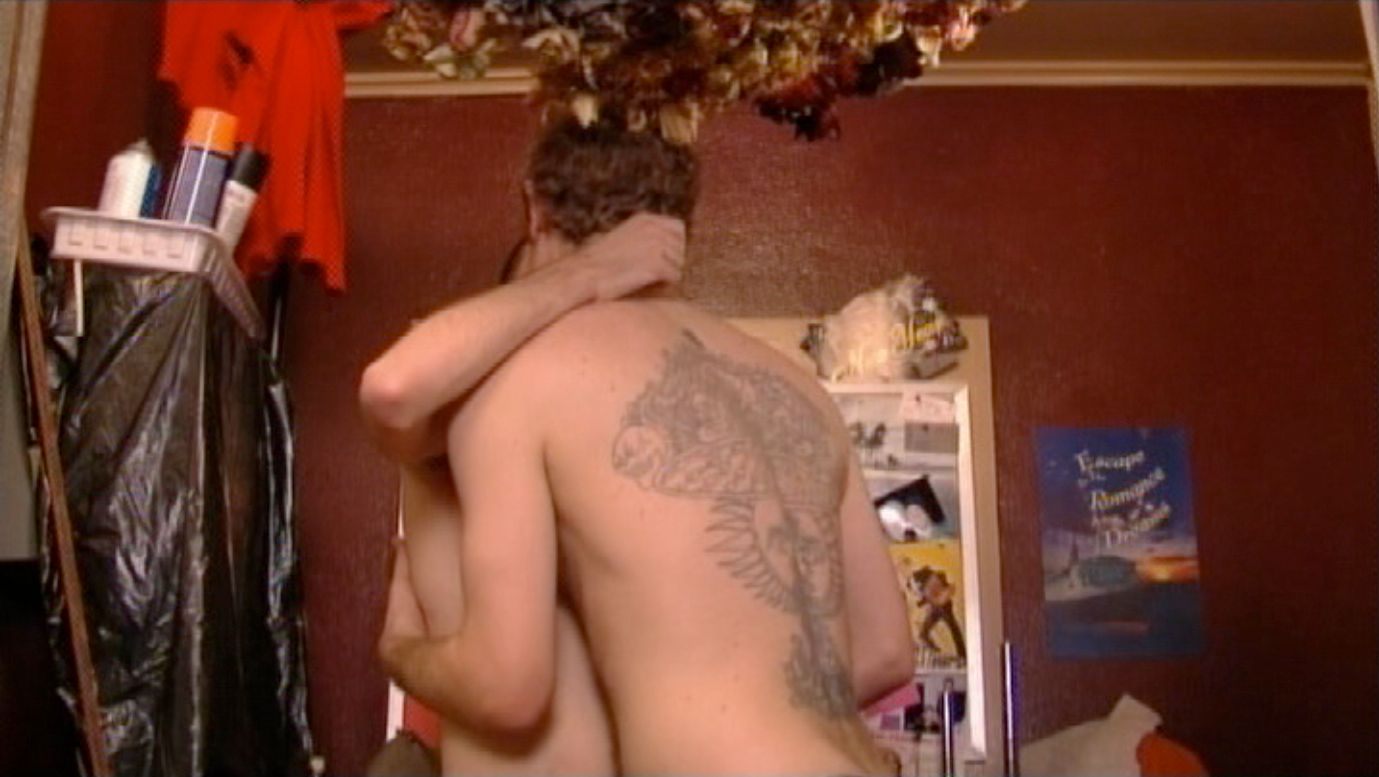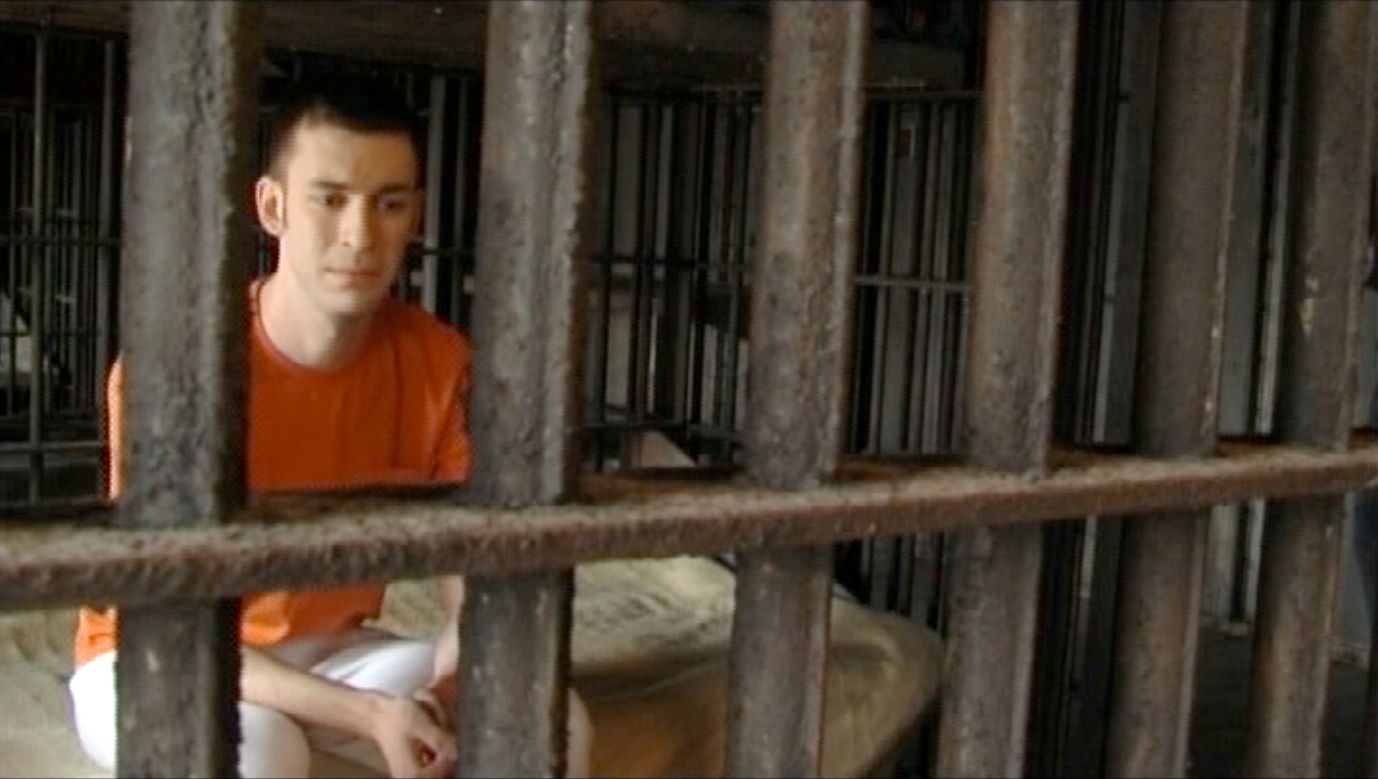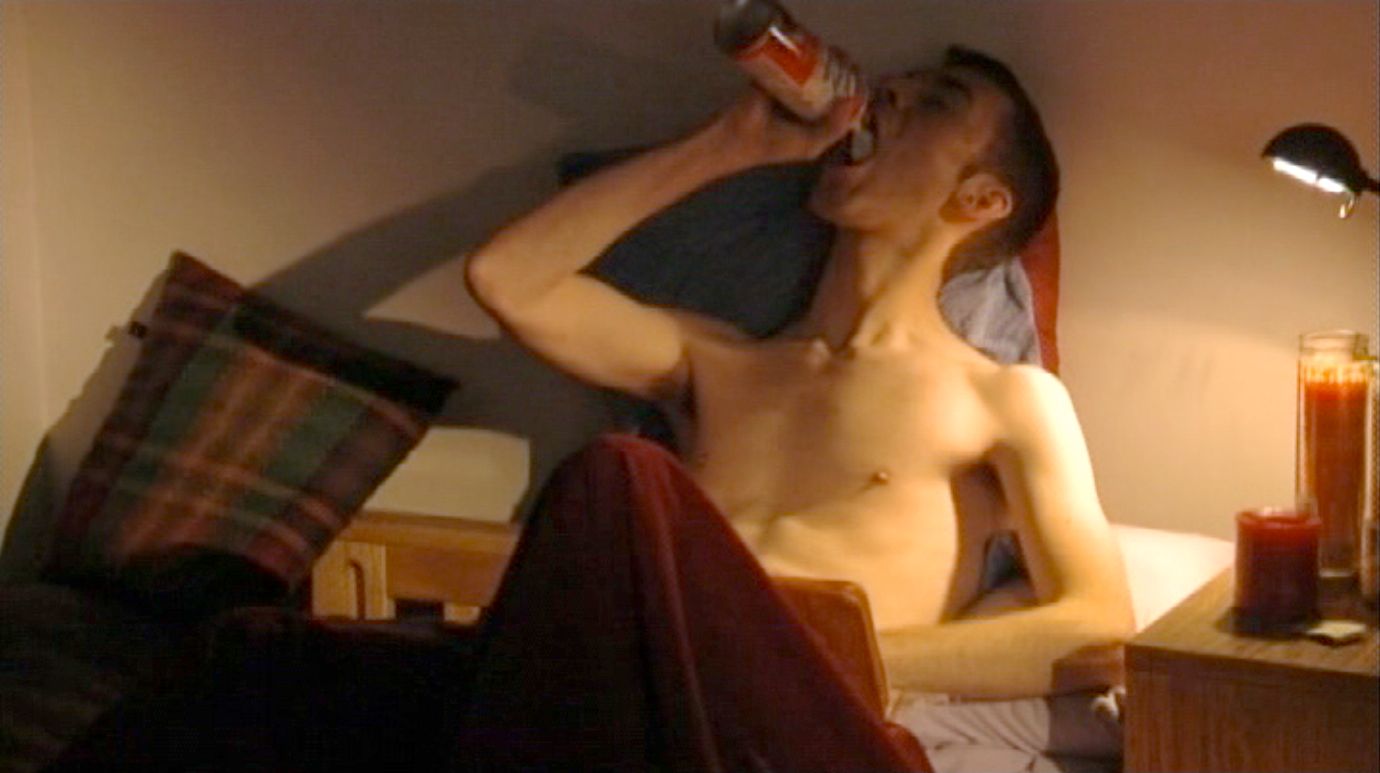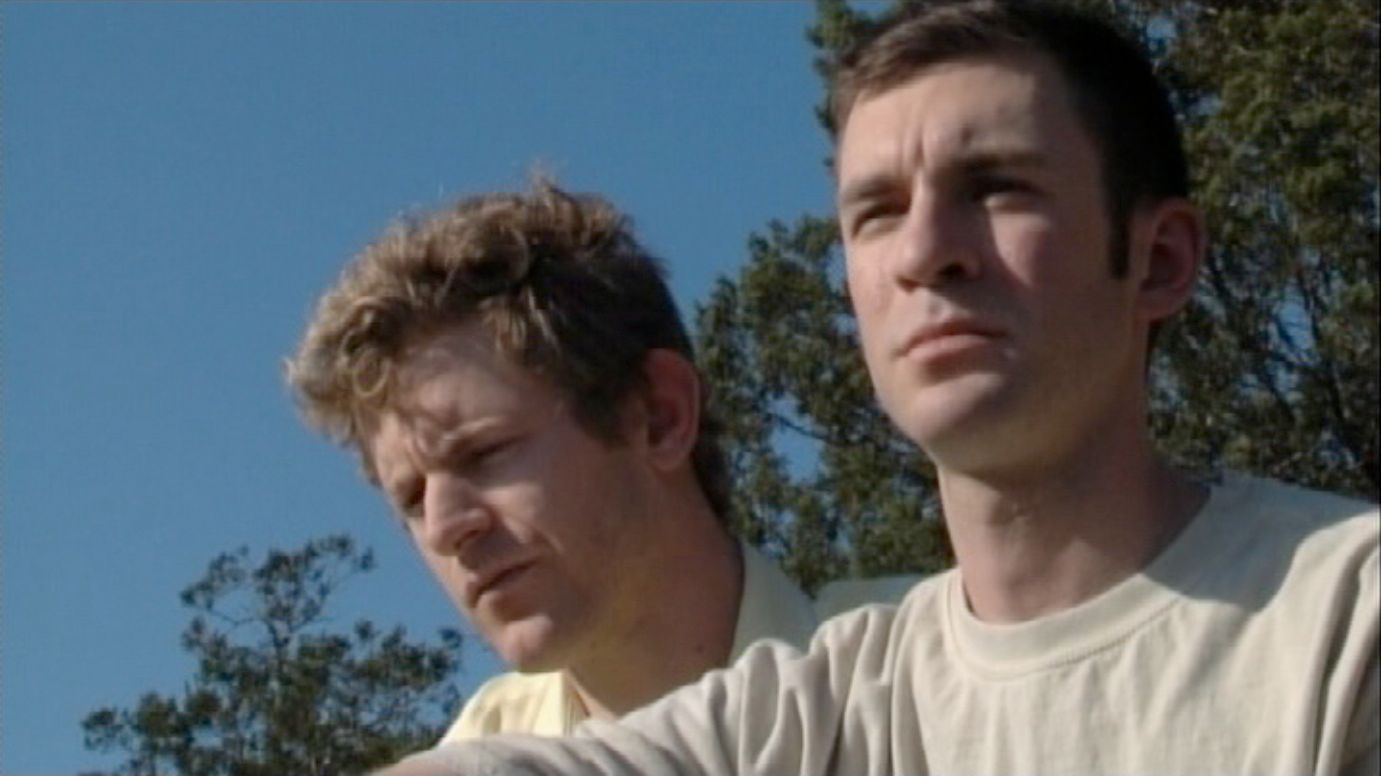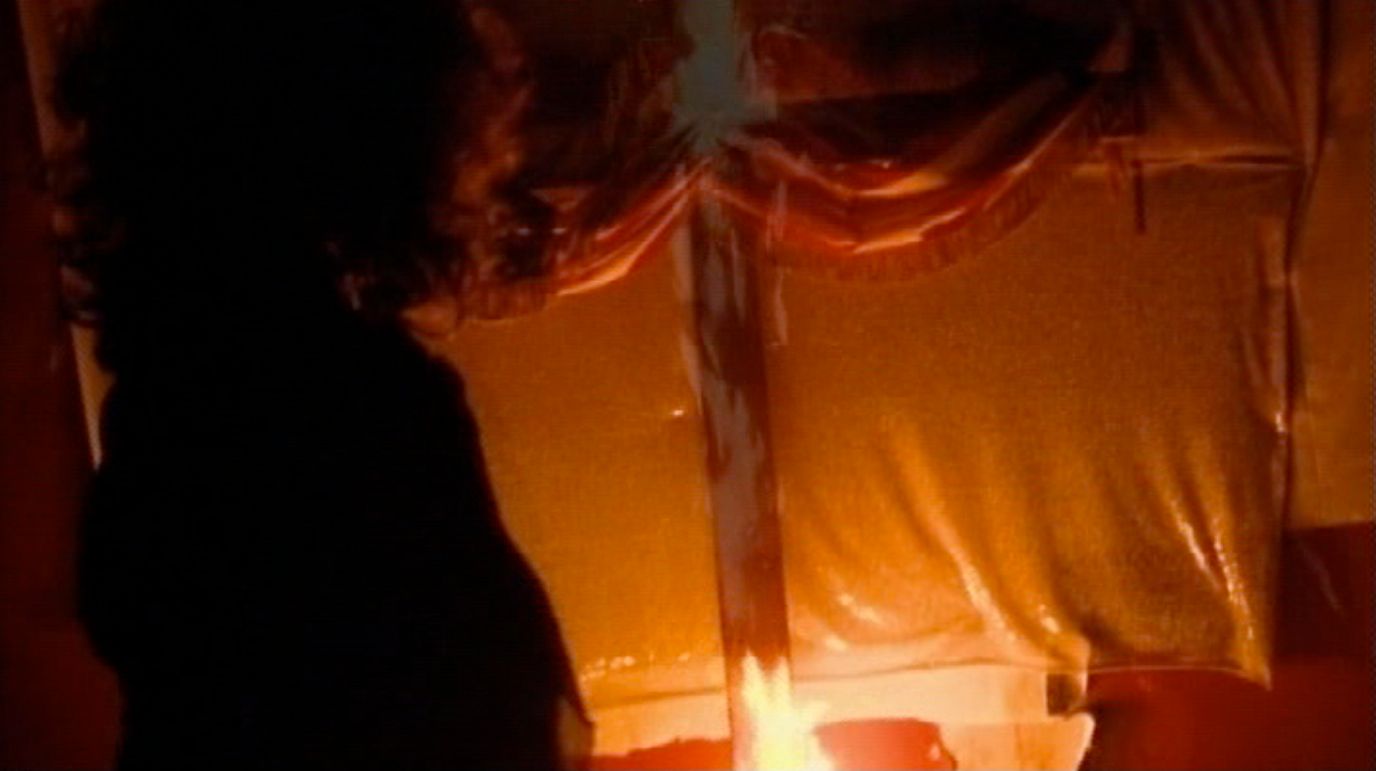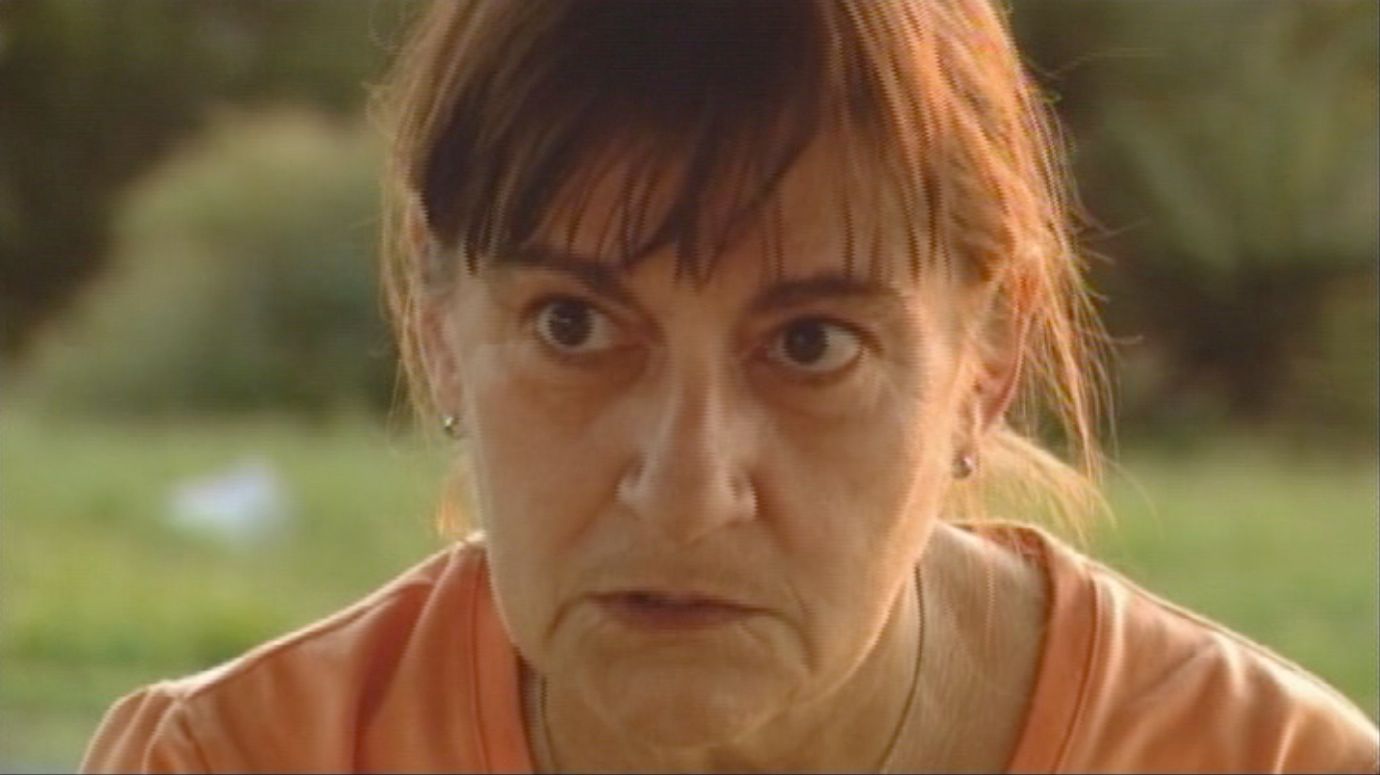 While Alex is being approached by a gallery owner about his art, Guy is struggling with his new-found love as well as the pressures of running a bar that has become a source of political and legal issues for the conservative town. Tensions build as the town struggles, and a fire is set. But it is a the delightful character of Margaret, played lusciously by Peggy Mae Binn, who spends most of the movie silenced by the incessant babbling of her 'friends' who step up and and offers words of wisdom that change everything. Will there be more surprises revealed? Who will be jailed? And will Guy be free to enjoy his time with Alex? You'll have to buy the movie to find out. And don't miss the musical performances of Hedda Layne, a gifted singer who appears in the club as well as over the closing credits with style and elan. Check out the movie trailer here:
Like the other films of writer/director Paul Bright, it is a joy to see a story involving everyday gay men not from the meccas of New York, San Fransisco or Los Angeles. He is working on a much smaller budget, but gets the most out of his acting company. I am very happy to add this to my library, as well as to support a gay independent filmmaker who offers a view of life I can identify with.
Theft
is a Silly Bunny Production, and you can check out other films by Silly Bunny Productions
here
. You can also find them on FaceBook
here
, so stop by and add them as a friend.
Theft
is distributed by Water Bearer Films, which has this and many other great movies. Check them out
here
. I am really looking forward to seeing
Altitude Falling
, Bright's latest movie, which is to be released soon.