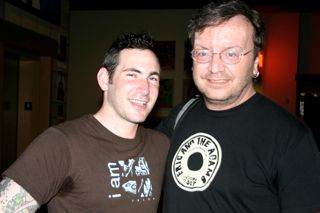 Eric Himan & me Wednesday night in Philly.
Eric Himan brought his acoustic solo show to Philadelphia last Wednesday night, although acoustic might be a misnomer. While he spend some time with the acoustic guitar, he also enlisted the sound of the piano and the electric guitar, mixing it up quite nicely for the show at the
World Cafe Live
.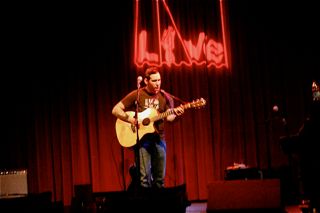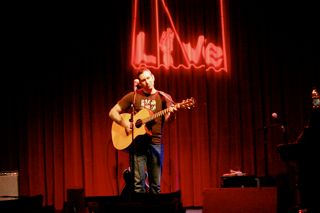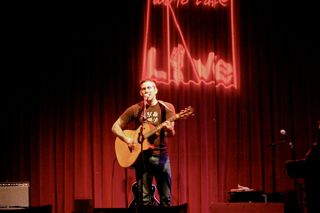 Speaking of mixing it up, there was a great selection of songs from the early albums, as well as the latest solo album,
Resonate
, and the recently released Eric & the Adams EP. From
I Ain't Done With You Yet
from the 2002 release
I Go On
to rocking out the Himan/Jimmy Adams song
Sugar You Ain't So Sweet
, Eric was in top form and delivered a show that covered most genres and emotions. That includes adding new depth to the Grammy-winning song by Kings of Leon,
Use Somebody
.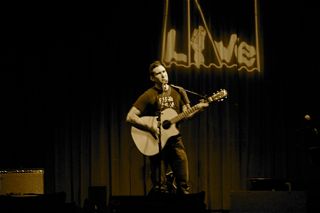 So, if you get a chance, go see him live - it won't disappoint. Check out his tour schedule
here
. You can also buy his music from a variety of places, check it out
here
. I have it all, and have been loving it for years. I am also checking my schedule to see about catching Eric, Angel, and Jimmy live in July. Because I can't get enough of hearing gifted musicians playing live!