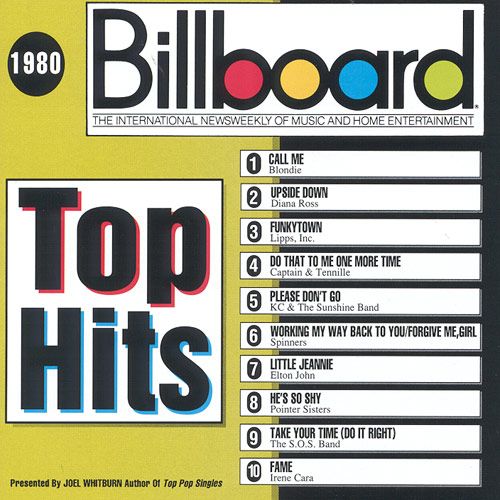 This was an interesting and active year for me. I started the year as a chemistry major, and ended it as an English major. Quite the step, I know, but not as big as you might think. Since my freshman year, I was volunteering for work in the theater, working as an assistant to the director, then working on set construction. And while I was good in the lab, the elementary science & math courses annoyed me. And, as only someone so young could do, I was willing to write off my career as a research chemist with DuPont to go read the words of Samuel Beckett and others. Yes, I had no concerns for my future, or thoughts toward making a living. And, at a community theater in Reading, Pennsylvania, I met Bill. But I will leave that for some other time.
But certainly KC and The Sunshine band did - they were certainly not wanting to sleep alone. The #5 song for the year was
Please Don't Go
. While a bit on the whiny side, it is a good song, and back in the old days, KC was quite the looker!
While capturing the #4 spot, Captain & Tennille were trying to recover from some mediocre songs that rose up the charts, and be taken a bit more seriously as adults. Of course, having the Captain were a sailor's cap and sunglasses all the time didn't help matters, even if they might have been trademark apparel for the married duo. But here they tried their best to show they had soul [and sex], with
Do That To Me One More Time
.
#3 spot on the countdown was held by a band with one of the more interesting names in all of this. Lipps, Inc. was aiming at the dance market, and they accomplished that and more, shooting up the Pop charts with the infectious
Funkytown
. Who hasn't danced to this song?
Coming in at #2 for the year is the amazing Miss Diana Ross. Miss Ross had no problem jumping into the world of dance music, and did it with amazing grace and a fantastic song.
Upside Down
showcased her talents, from the soft tone of the delivery, to some really great phrasing. And she looks fantastic, of course.
I was kinda surprised by the #1 song of the year, even if I remember it playing everywhere. Blondie's
Call Me
was the main theme for Richard Gere's movie
American Gigolo
, combining the power of a New Wave/Punk band with the electro-talents of Giorgio Moroder. Whether you were at a club on the dance floor, or at a party with friends, this song was playing. It is a fantastic song, with Moroder's music, Debbie Harry's punch-filled lyrics, and the power of the band driving it at a furious pace.