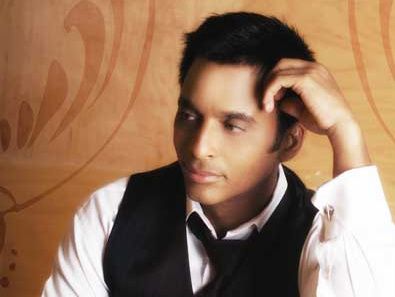 Born in Havana, Cuba, and raised in Florida, the Cuban-American singer/songwriter burst onto the music charts in 1992 with the first single from his debut album, and spent two years at the top of the charts. But before going solo, he worked as a backup singer for Gloria Estefan, and wrote a couple of songs for her, including the hit
Coming Out Of The Dark
, written with Gloria and her husband, Emilio. Then in 1992, Secada released
Just Another Day
from the self-titled album, and it tore up the charts to #5 on the Pop Chart. The singer used his striking looks and easy sensuality to impress many.
The second single,
Do You Believe In Us
, followed a similar trajectory, although it stalled at #13. But it did make it to #3 on the Adult Contemporary chart. His music often seemed tailor-made for the Adult Contemporary market, the soaring ballads utilizing his rich voice.
In 1994, he released his second album,
Heart, Soul and Voice
. The first single,
If You Go
, shot up the pop chart to #10, proving Secada still had to power to show off.
Unfortunately, it was his last entry in the Top 20 on the Pop charts. But Secada was far from finished with his career, as he was already writing songs successfully for other artists, such as Estefan, Ricky Martin, Mandy Moore, Jennifer Lopez and many others. He is also still recording, having released his latest album in 2009. For more on Jon Secada, check out his official website
here
.