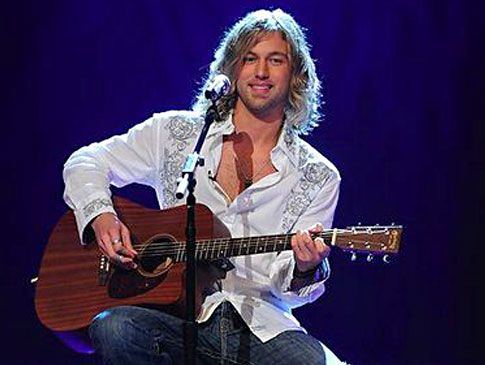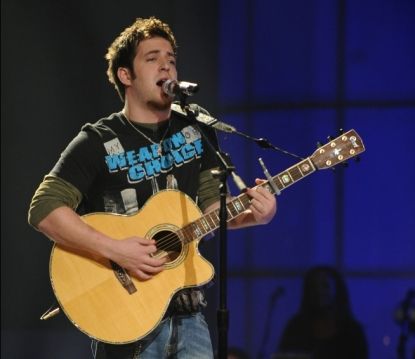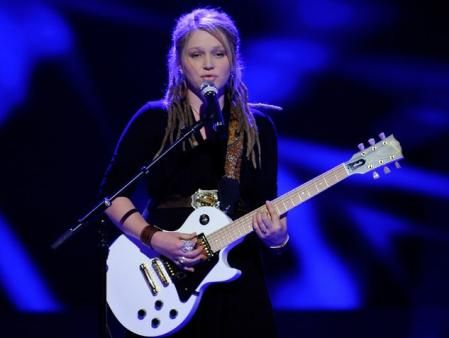 This post was originally written for Rickey.Org.
It is the final three. They are from Ohio, Illinois and Texas. After a nationwide search, the final three will take the stage to battle for the finals.
Casey is up first, Eric Hutchinson's
Okay, It's Alright With Me
, a bluesy number. I knew when he started the judges were going to hate it. I, on the other hand, like the song. It had a nice southern blues feel to it. Casey was in good voice, and seemed comfortable singing the song.
Crystal chose Melissa Etheridge's
Come To My Window
, an anthemic song that was truly popular at the time. She opens with harmonica, and starts off sounding very much like the original, then makes it her own in the bridge. It is a tough song, so very well known. I wasn't completely sold on this version - could have done without the harmonica. The judges like it, but don't love it. Simon pulls out the 'haven't compromised' card, suggesting others have.
Lee is up next to sing the Leonard (I know it's Lynyrd, but I am working for something here) Skynyrd song,
Simple Man
. Started off pitchy to me, but went to the screamy point, and stayed there. But I have been way off the mark with the judges thus far, and what do you know, the judges all loved it, and thought he crushed the other two.
Randy and Kara picked the song for Casey. He is singing
Daughters
, the song by John Mayer which won the Song of the Year Grammy in 2005. But before he starts, we see a hint of the homecoming, announcing the song choice. It was a lovely, low key performance, with a touching sentimentality. Randy, Ellen and Kara liked it, but Simon wanted to rewrite the song for a glory note. Really, Simon? Contract almost done, right?
Ellen chose for Crystal, and picked
Baby I'm Amazed
by Paul McCartney. She starts the song on the stairs, and is a little weak, but it improved immediately when she stands up with better support. While the vocals were nice, I felt like she was a little less connected than usual. The judges all love it, and Simon already pencils her into the finals with Lee, dismissing Casey.
Simon chose for Lee, picking
Hallelujah
, by Leonard Cohen. Oddly, both songs by Leonards. Also oddly, Simon picked a song that was already performed earlier this season by another Idol, and two years ago was performed beautifully by Jason Castro. There was also a lovely version by Justin Timberlake and Matt Morris. It is soft and haunting, not Lee usual style. While there are some notes that land noticeably flat, it is not as bad as I thought. But with the addition of the choir on stage, it is obvious who is meant to win this season. I really hate being treated like such an idiot. With that performance, Simon points out it proves he is not only a fantastic singer [really?] and a great person...
So, the end of the night we were told to send Casey home, and that Lee is the next American Idol. Why vote? Thankfully, Glee is on next with Neil Patrick Harris to occupy my time.