Last night, I offered up the first half of my thoughts on The Smiths, an incredibly influential band of the 80s, whose music had a great impact on many of the rock bands to come. Morrissey, Johnny Marr, Andy Rourke and Mike Joyce were making music together for about 5 years, yet changed the way people played and listened to music for decades to come. I am sure I have left off the favorites of many, and could easily expand the list to include more, but instead decided for once I would err on the side of the minimal, and rather than give a history lesson, I would suggest if you don't know who The Smiths or Morrissey are, you have homework to do - start with Google.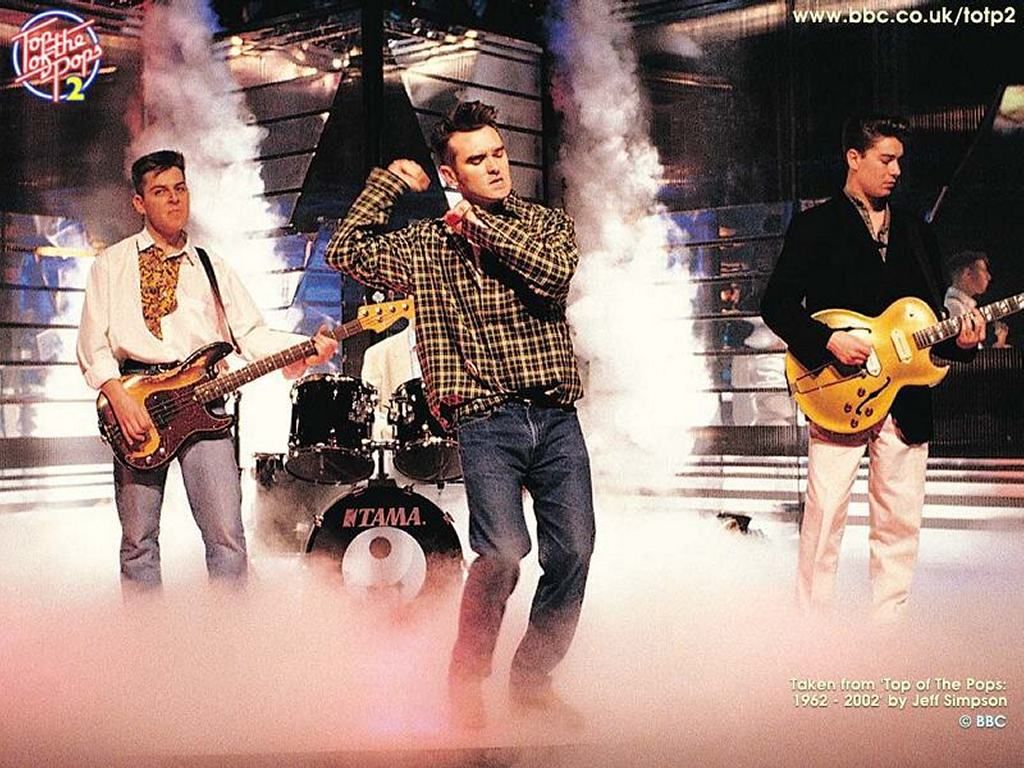 The Queen Is Dead
was released in 1986, and while I came close to highlighting the title track, I decided to go with
Panic
instead. Again, it has the sound of The Smiths, with the forlorn discussion of 'panic on the streets of London', the music and the ease of Morrissey's voice belying the true tone of the song.
In 1987, they released
Strangeways, Here We Come
, which turned out to be their final studio album. From this record came
Girlfriend In A Coma
, a biting song very much imbued with the with the vital life force that surrounded both the band and the singer. Here is the video for the song.
By the end of 1987, the band decided it was time to move in different directions. Morrissey started working on his solo debut, and Johnny Marr joined a few different bands, including The The, which had several hits in the 90s. By 1992, the record company decided to release 2 'Best Of' albums, and with the second, they released the song
There Is A Light That Never Goes Out
, which originally could be found of
The Queen Is Dead
album. It did well on the UK charts, hitting #25, not bad for a band that had come apart almost 5 years earlier.
This song became and interesting one, as it held allure certainly for the teens, who were discovering the band for the first time, and to young gays, who identified with the torment inherent to the Smiths' pathos. I have, in fact, posted a cover of this song by Daniel J. Cartier some months ago. This is interesting, as Morrissey's exploration of his own sexuality never became a matter of definitive answers, but the says certainly bought into his laconic stylings.
Well, that is my our tour of the Smith's catalog, and I hope you enjoyed it. I hope you have some Smiths' in your collection - if not, guy buy them now!