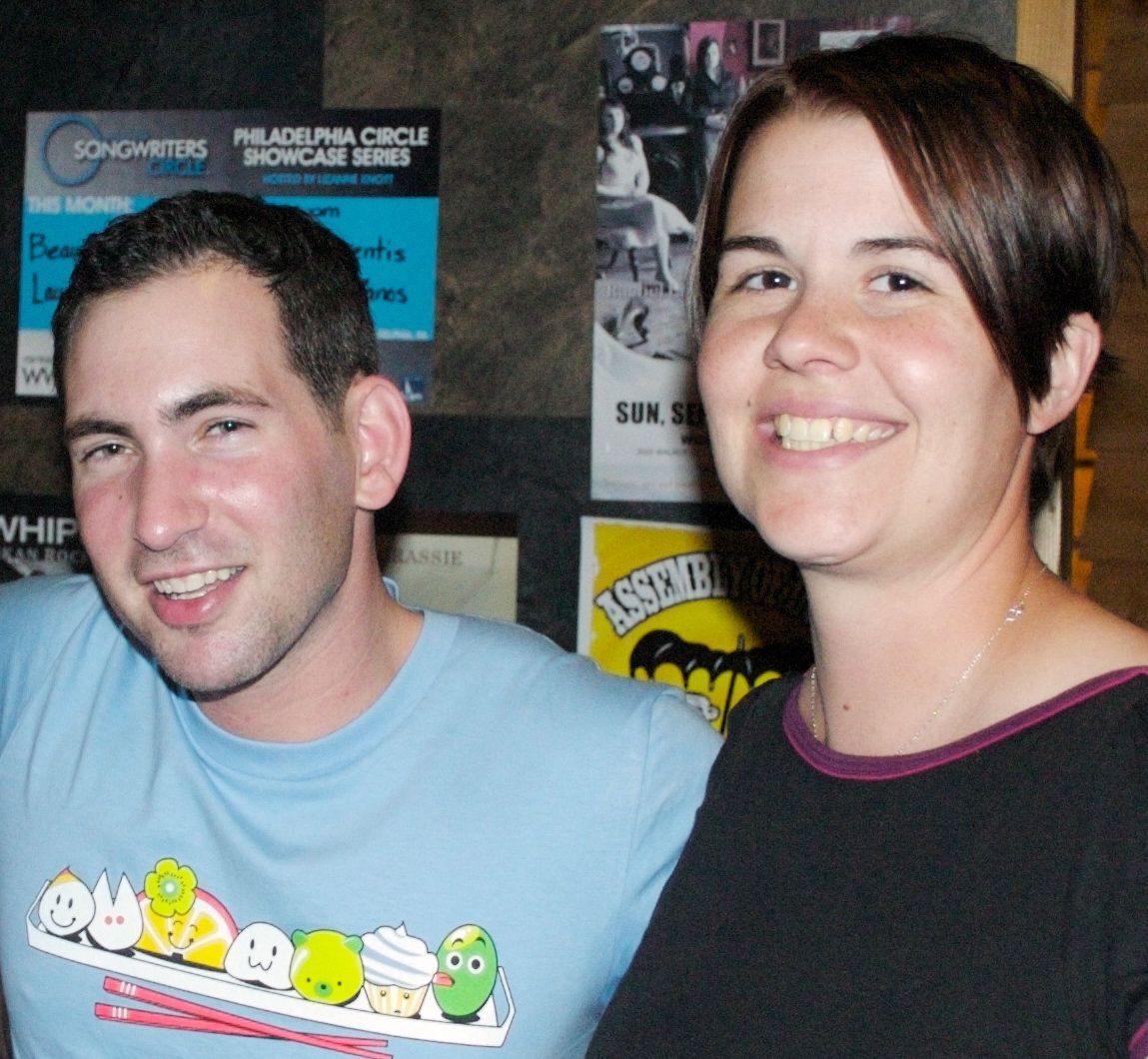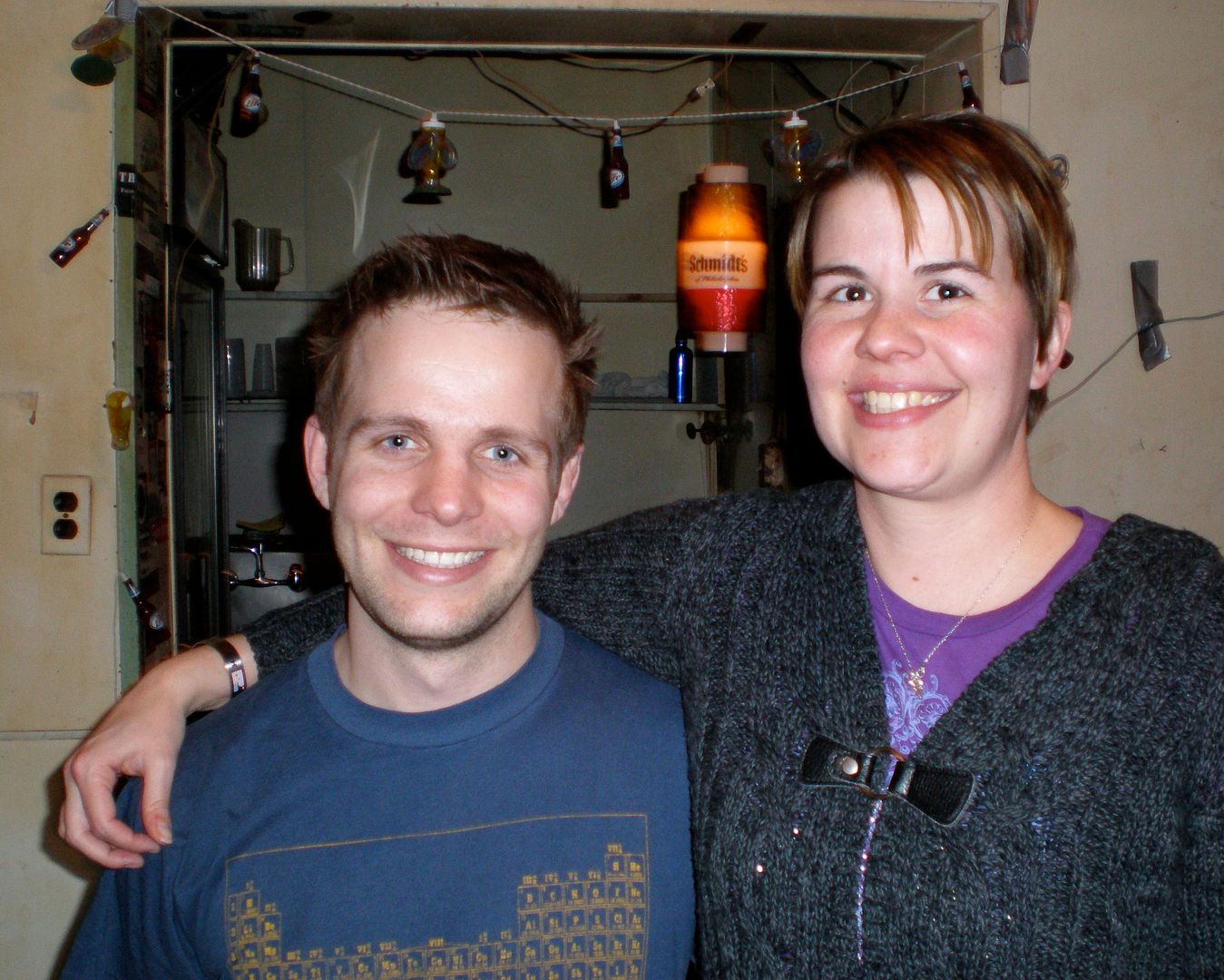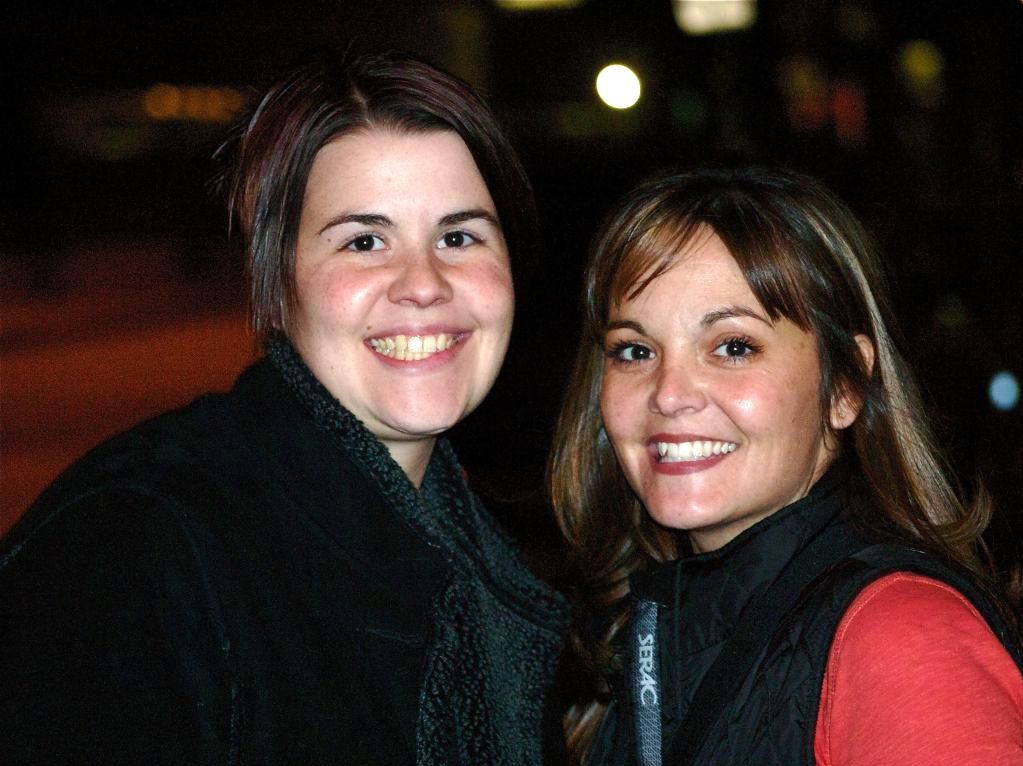 Top: Mandy & Eric Himan Middle: Mandy & Tom Bottom: Mandy with another niece, Lynn, outside the World Cafe in Philadelphia.
My niece has accompanied me to many a show, enjoying with me the shows of Tom Goss, Aiden James and Eric Himan. We've also made it to see The Cure, Staind, and others. Perhaps it all started when she was young, like 10 or so, and I would make her cassette tapes, like a good uncle should. She would get them with The Cure, Howard Jones, Communards, Ultravox, and other 80s bands. So, like my listening to the music of my sister, Kathy, there is the chance that listening to my music, I helped her daughter form her own taste early on.
So that was one of the first songs I put on a tape for Mandy,
Love Cats
. Hey, she was pre-teen, needed to keep it light! Later, we moved on to songs like
Disintegration
.
Below is a shot I took of Mandy while we were at the Wilmington Flower Show to see Aiden James perform. It was great fun, and I really like the shot.