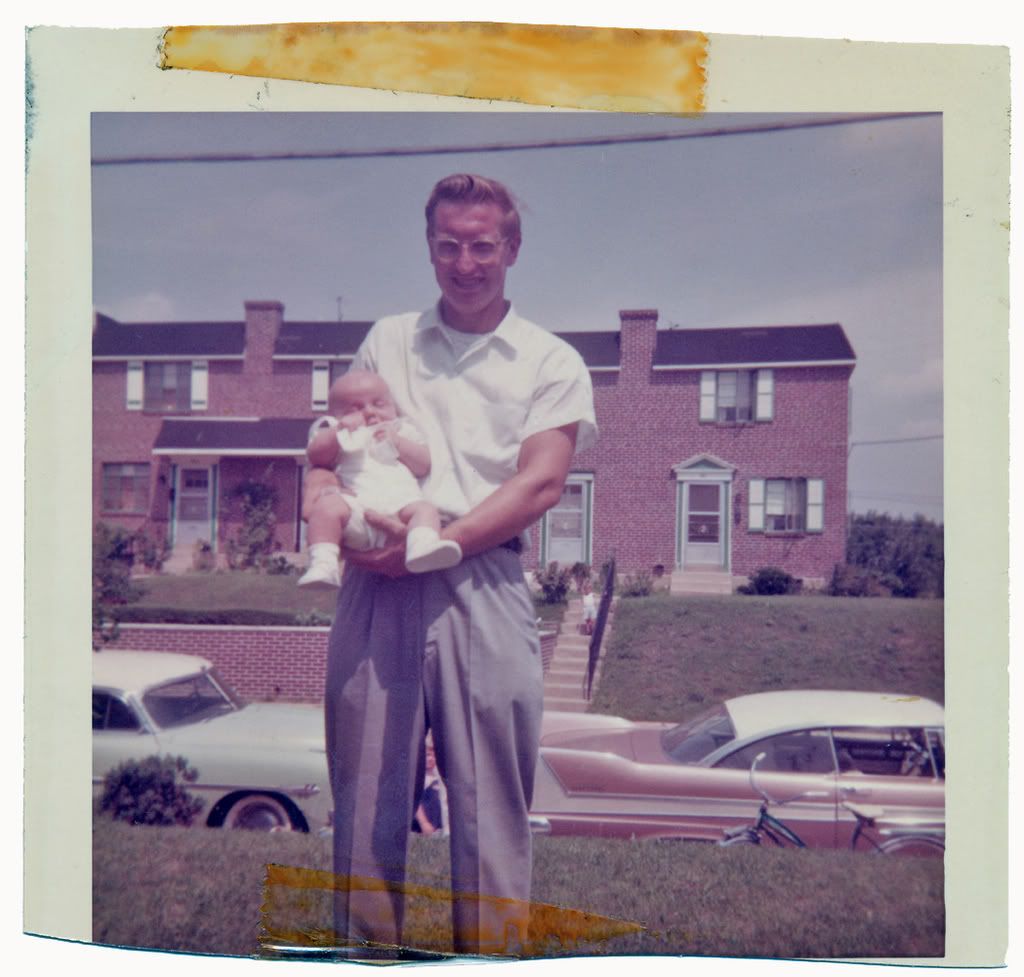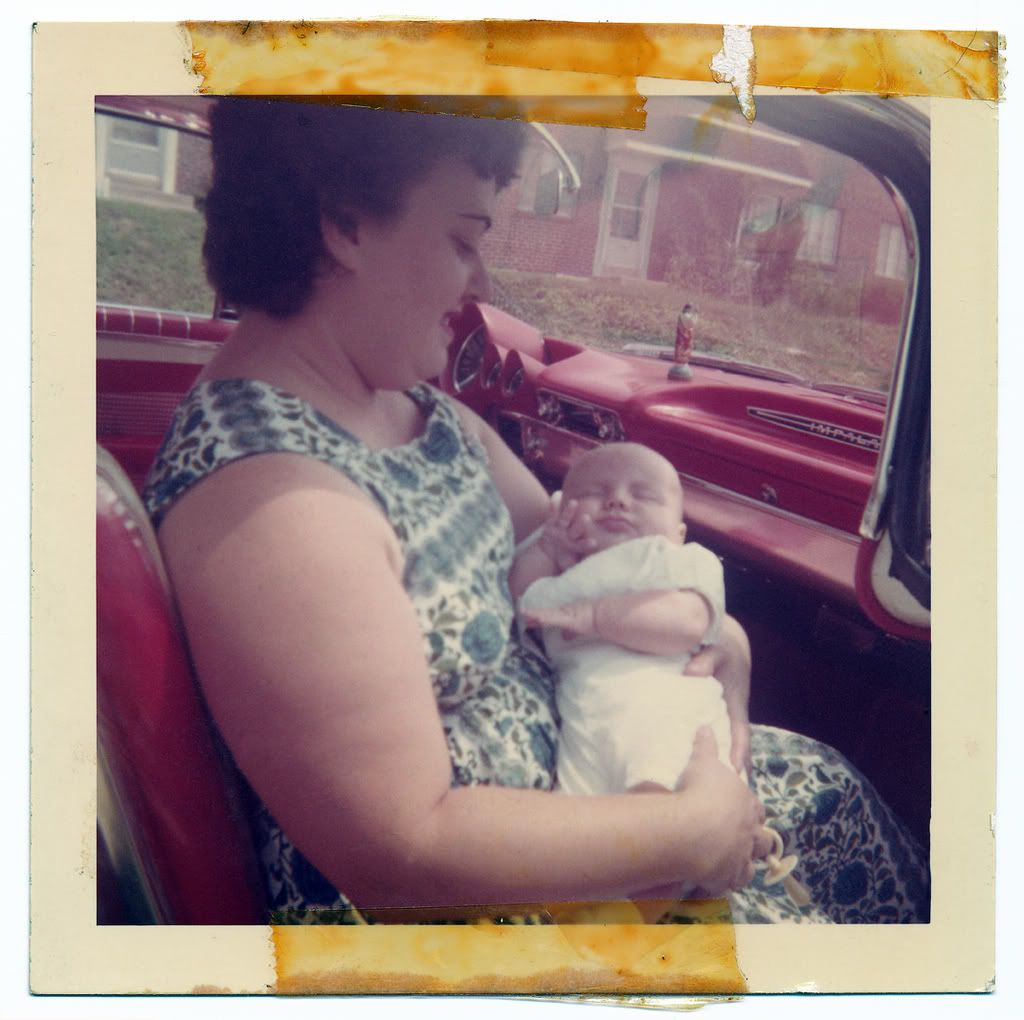 Middle: Me with my father when I came home from the hospital. Bottom: the same day, with my Aunt Peg.
Well, I thought it was a clever idea to list the top pop songs of the year I was born, 1960. And before anyone hurts themselves doing the math, it is true, I celebrated by 50th today. That is, until I started doing the research. There seems to be some disagreement over what the Billboard songs were, as people compiled them in different ways - from the numbers of weeks spent at #1, to other, more arcane methods. This was the early days of the charts, so I have decided to let that go. Instead, I looked over the lists, and just decided to offer up the songs, as I really was a bit too young to tie them to any memories whatsoever.
Theme from A Summer Place
by the Percy Faith & his Orchestra was an instrumental, and I have to say I do remember this one, for it played for years. It also set a record, being #1 for nine weeks, from February 22 to April 24.
The Everly Brothers had a hit on their guitars with
Cathy's Clown
, which held the top spot on the chart for 6 weeks, May 23 to June 26.
Elvis Presley was the king, and had three different songs hit #1 in 1960, including
It's Now Or Never
, which held it for 5 weeks, August 15 to September 18. I chose this song because I liked the video.
Women were not shut out, as Brenda Lee had a huge hit with
I'm Sorry
. Brenda, the little girl with the big voice, held the top spot for 4 weeks, July 18 to August 7.
And, finally, there was the new rock 'n roll movement, which included Chubby Checker singing about a dance craze,
The Twist
. Chubby was #1 for two weeks, September 19 to September 25. And who doesn't know how to do the twist.