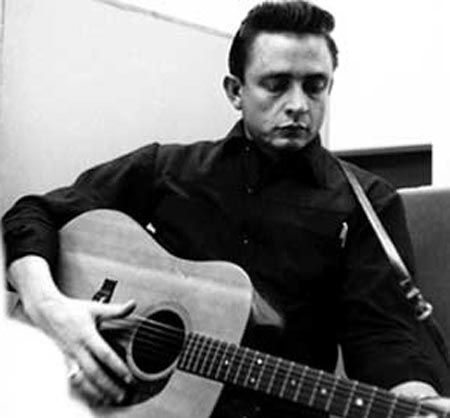 Johnny Cash was known for his spiritual music as well as his 'Man In Black' stories of crime and punishment. So he seemed like a likely candidate for the Sunday morning slot. The two songs I chose, however, are perhaps not as likely. The first is a duet with Kris Kristofferson,
Sunday Morning Coming Down
, which was originally released in 1970.
The second was a cut from the 2003 album,
American IV: The Man Comes Around
. Ths song is the Depeche Mode hit,
Personal Jesus
.
Johnny Cash passed away in 2003, but left a rich legacy of music. To find out more, you can check out his official website
here
.