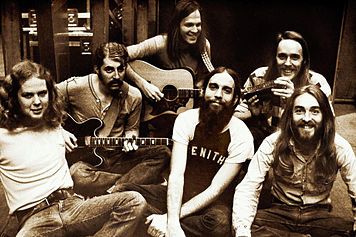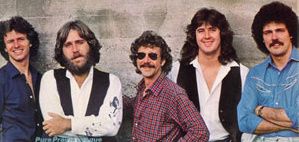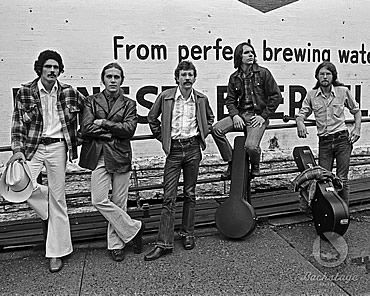 Back in the day, bands like the Pure Prairie League were considered Country-Rock, which at some point morphed into Modern Country. But the Ohio-based band came together in 1970, capitalizing on the southern rock and California rock movements taking place in music, with the Allman Brothers Band already formed, and The Eagles about to set up shop. And while the Pure Prairie League didn't have the level of success those bands experienced, they did have one song that will be forever remembered for it's beautiful simplicity. In 1972, they released their second album,
Bustin' Loose
, which met with some minor sales and appreciation. However, in 1974, the single,
Amie
, started to build a following, and in 1975, made it to #27 on the Pop Single chart.
By 1978, the grind had gotten to several members of the band, and nearly everyone left due to health or other issues. So after auditioning several people, a new line-up was in place, including for lead singer. The new guy was Vince Gill. He sang with the band until 1982, including on the hit song
I'm Almost Ready
.
The group continued to perform with lineup changes through 1988, when they decided to call it quits. They reunited in 1998 for a few years, until 2002. In 2004, they regrouped once again, and by 2005 they released
All In Good Time
, their first studio album in 18 years. They continue to play a few shows a year since, with a lineup that is far from stable. For more information about Pure Prairie League, check out their official website
here
.