My short and sweet review. Christopher Dallman is fantastic live - I loved him on CD, and he sounds every bit as good, if not better, live. Christopher performed selections from the latest EPs,
Never Was
and
Sad Britney
, as well as his debut CD,
Race The Light
. It was a fantastic cross-section of his music, not a bad song in the lot. I went with my friend James, and he hadn't really known Christopher's music before, but definitely had a good time, and thought the show was great. Visit Christopher's website for more information,
here
, about upcoming shows. You can purchase his music
here
and
here
. If you haven't already, I think you need to - it would be well worth it. I know if he hits the East Coast again, I am so there!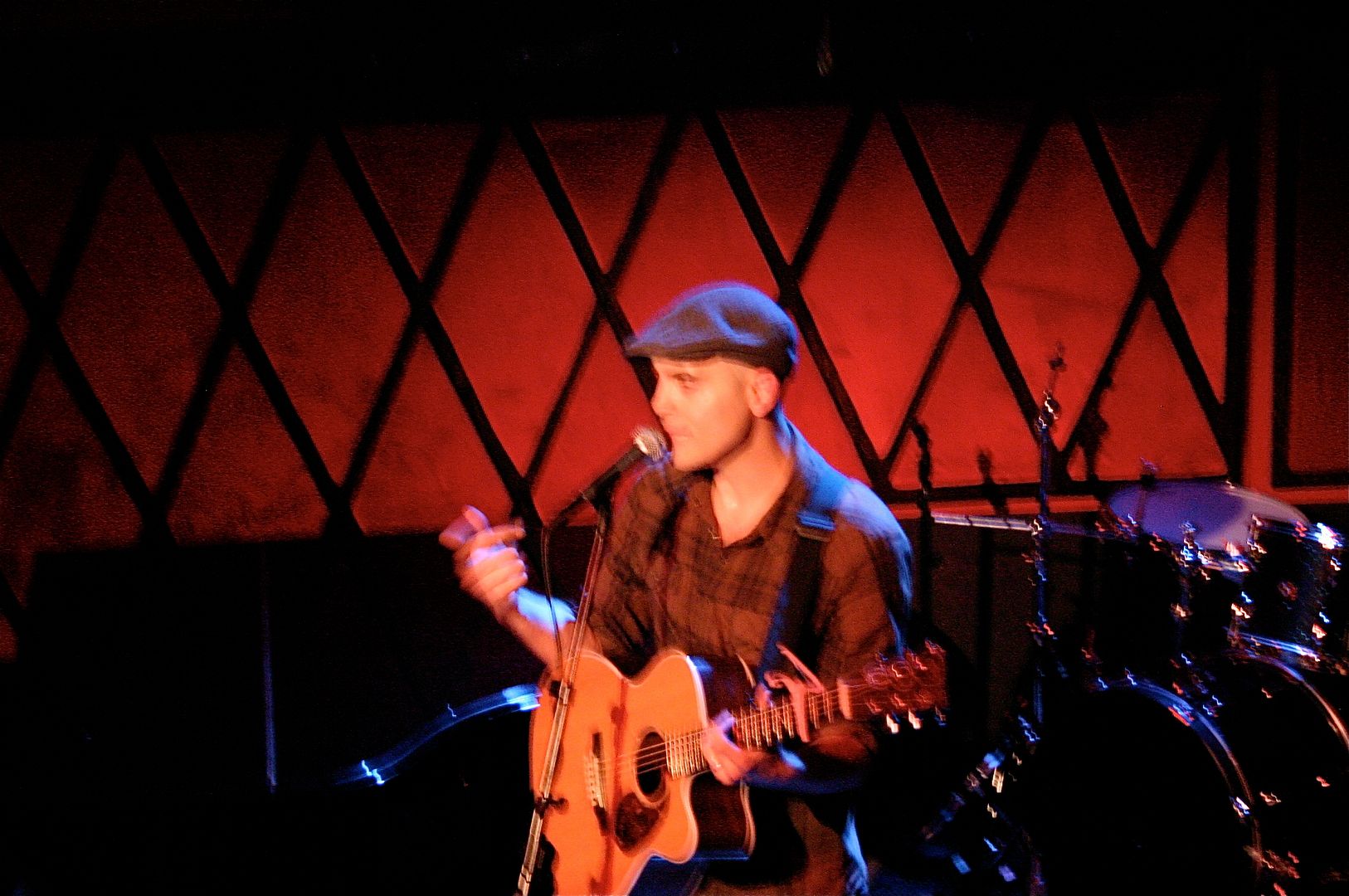 James, in fact, is a photographer, although he left his camera at home. But he was so moved during the show, he took the following picture with his iPhone.
He was also kind enough to take my picture with Christopher.