I don't usually do a recap, but since this is the last episode for five months, I figured I would just do it so I would have something with which to refer next May. After the recap of the last episode, we jump right in. I am not nearly as witty as my friend David Dust, so I am including screen caps. Click on the pictures to see them bigger. For those who haven't seen it yet, this is a total spoiler, so beware.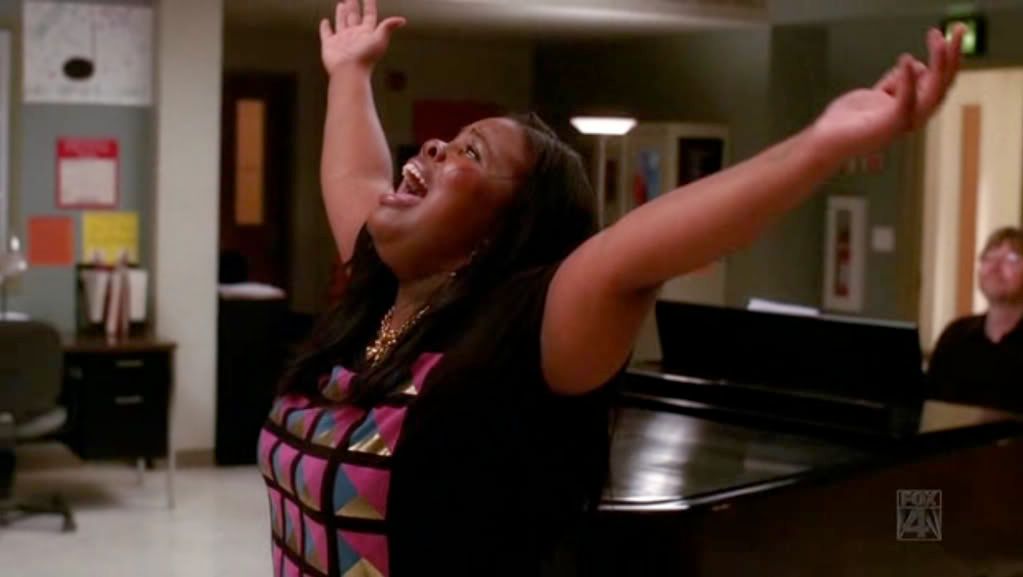 The kids are talking to Rachel, who reveals she is a little psychic, and is on to the fact Puck is the father of Quinn's baby, This leads to a wonderful phone exchange, with most of the participants within spitting distance of one another. Meanwhile, Emma tells Mr. Shu that she will take the kids to sectionals, even though it is the day of her wedding. She tells Shu that Ken doesn't mind, but we know otherwise.
Rachel talks to Quinn, to test her theory Puck is the father. Quinn runs to Puck at the start of rehearsals and Rachel knows. Mr. Shu announces Emma will take over for the Glee club, and says good-bye. The kids come up with their set list, and
Proud Mary
in wheelchairs and
Don't Stop Believing
are definitely in, they just need a ballad. Rachel steps up, only to be met by Mercedes, who wants her chance. She slays
And I'm Telling You I'm Not Going
. Despite seeing her dream dim, Rachel graciously steps aside.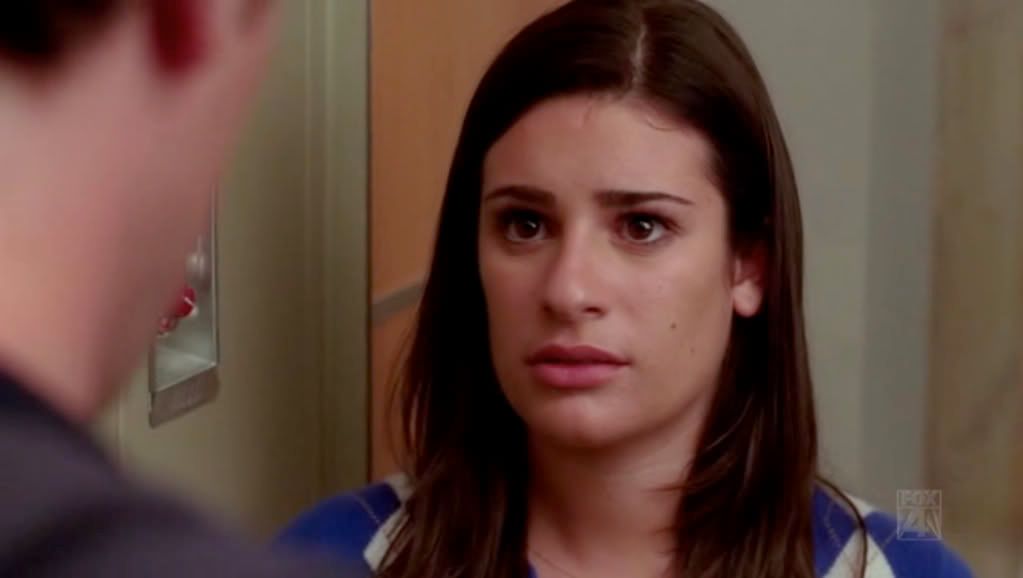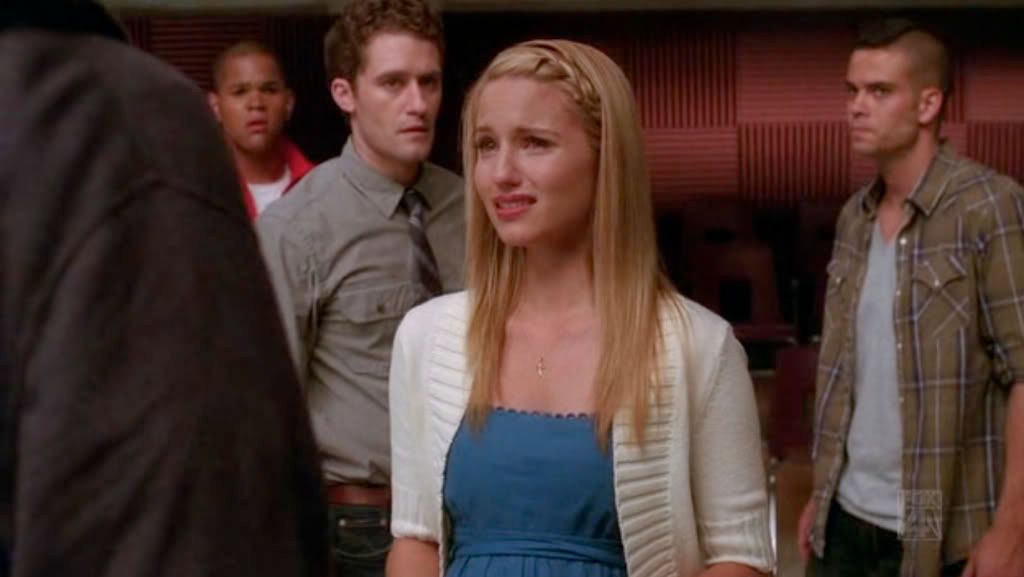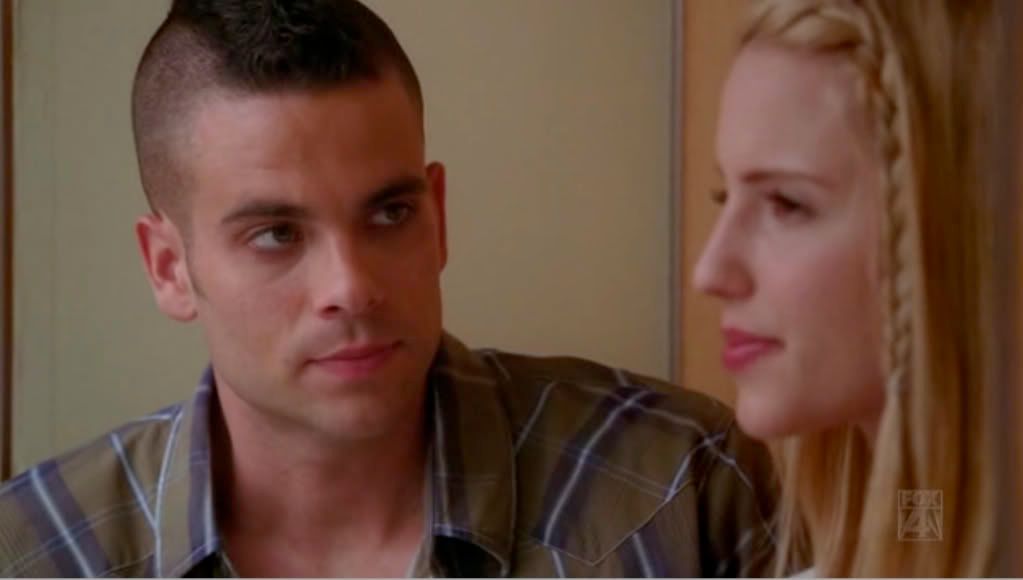 Finn notices, and chats to Rachel, which leads to her telling him the news. Cut to Finn beating the crap out of Puck. Quinn tearfully tells Finn it is true. Rachel talks to Quinn, and Quinn tells her she wasn't brave enough to tell the truth, she can't be mad. And neither can have Finn. Puck comes to Quinn and tells her he will step up and be with her and be the father. Quinn tells him no, and walks away.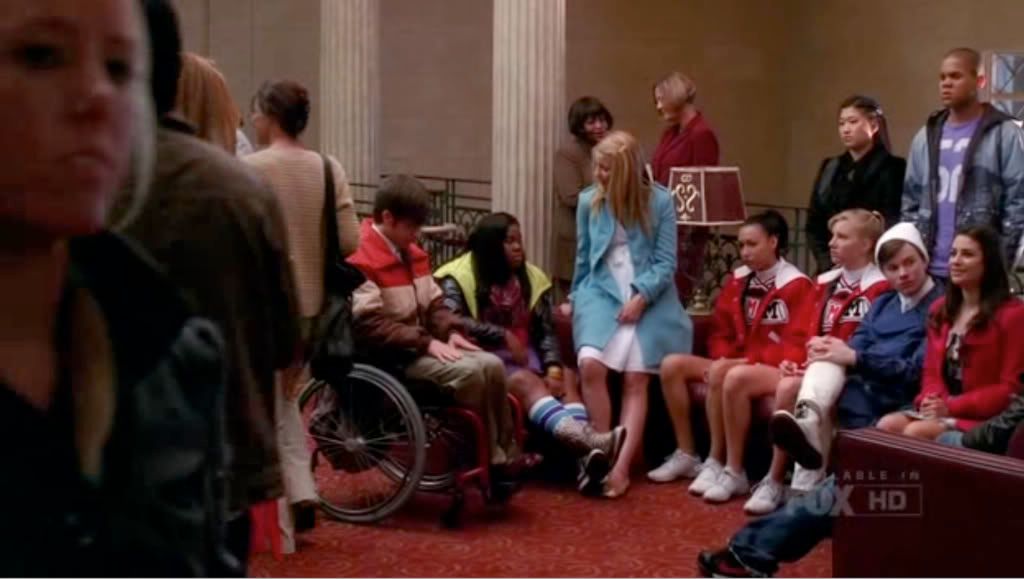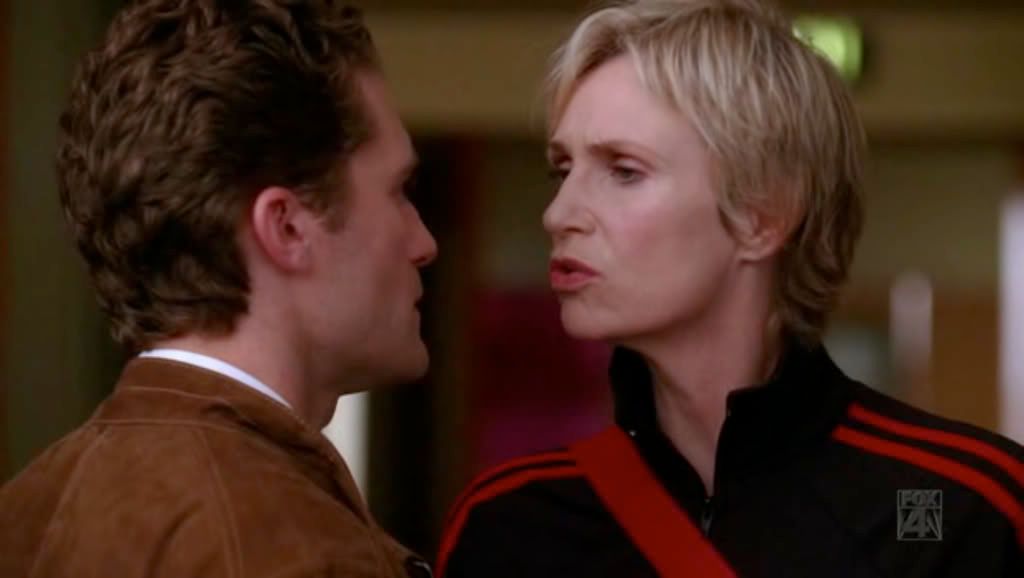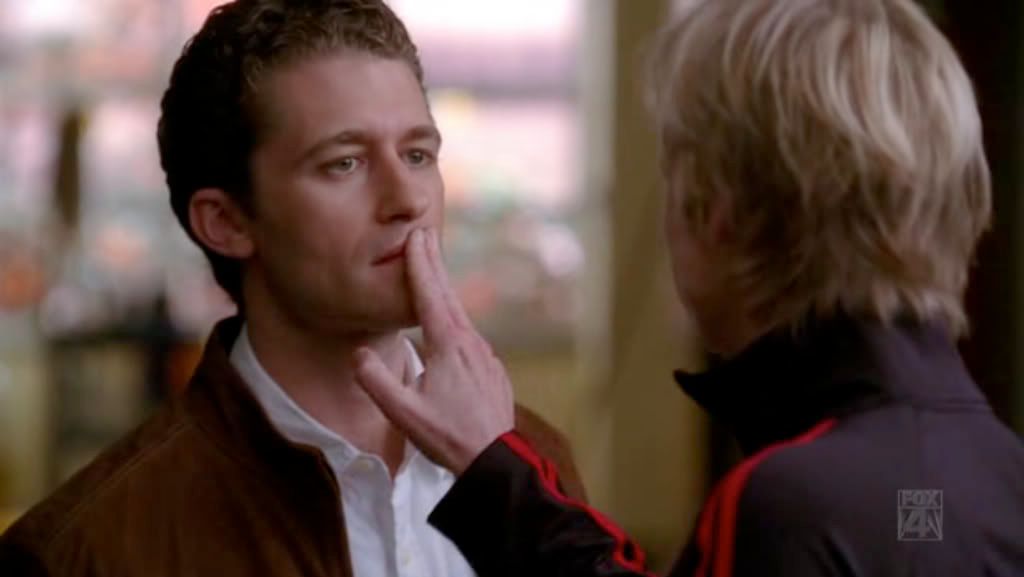 Mr Shu shows up to wish Emma and the team a great trip, without Finn. Icky Jacob is there to be the 12th person, with hopes of hitting on Rachel. At the sectionals, they are singing last, and the first group comes out singing
And I'm Telling You...
and then
Proud Mary
in wheelchairs, and Emma puts a panicked call to Mr Shu, explaining bladder issues and that Artie keeps running into the wall. Mr Shu confronts Sue, who revels in her apparent victory, even making fun of his 'lesbian' hair, offering that she 'loves him like a sister.' He finds Finn in the locker room, and they chat and it comes down to the fact that sometimes, being special sucks. And Shu tells Finn he can't always get what he wants and leaves Finn with the keys to his car.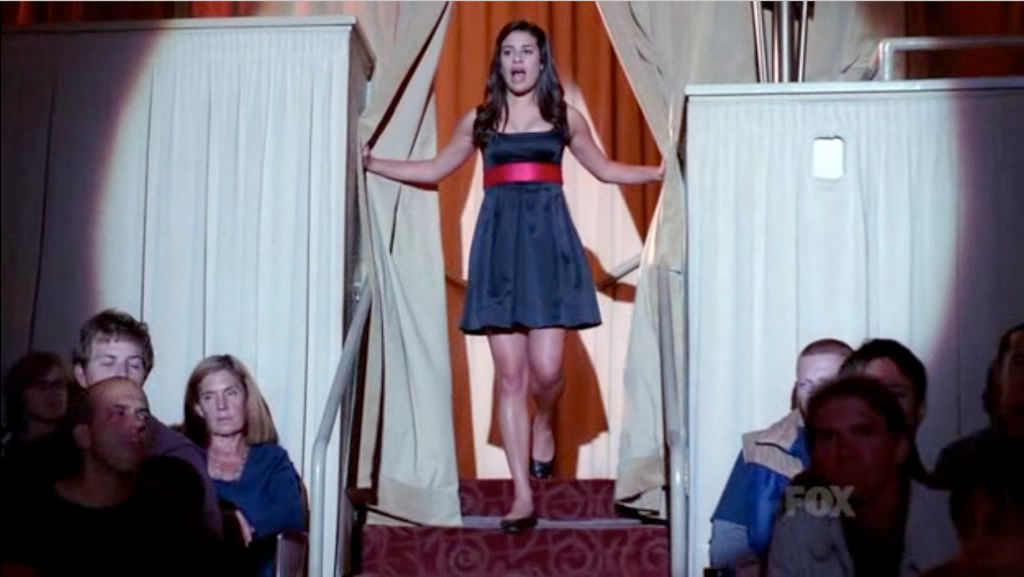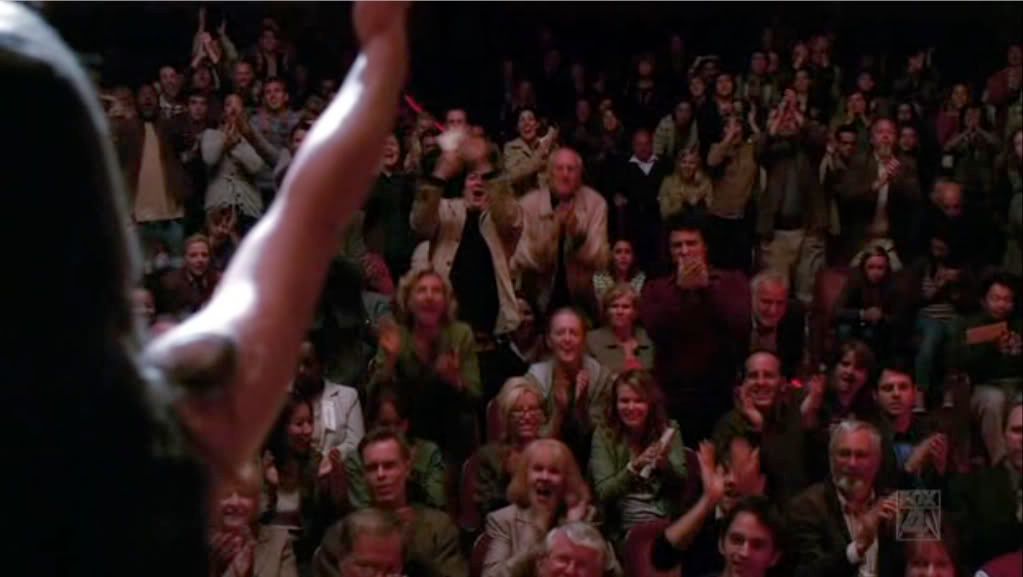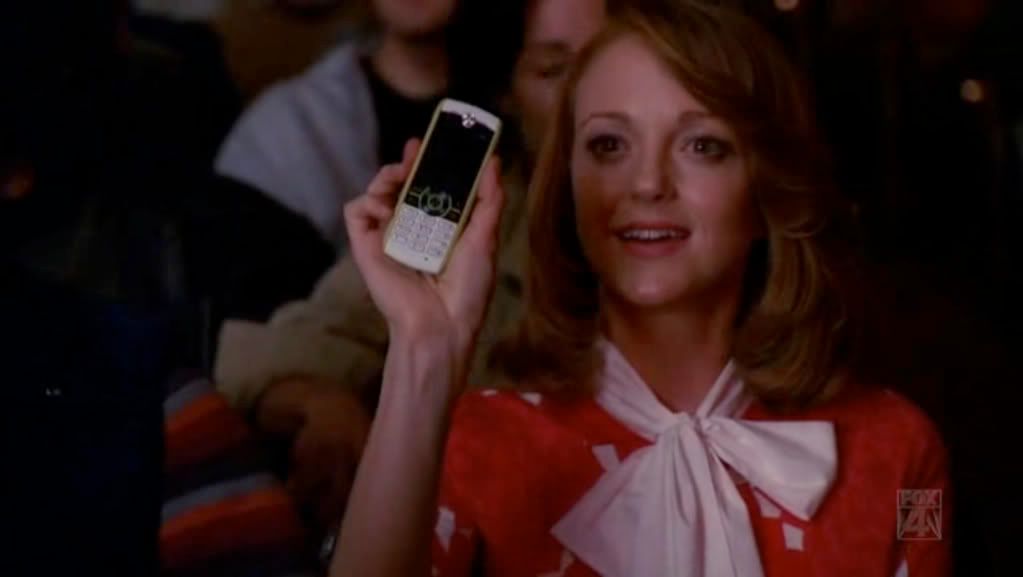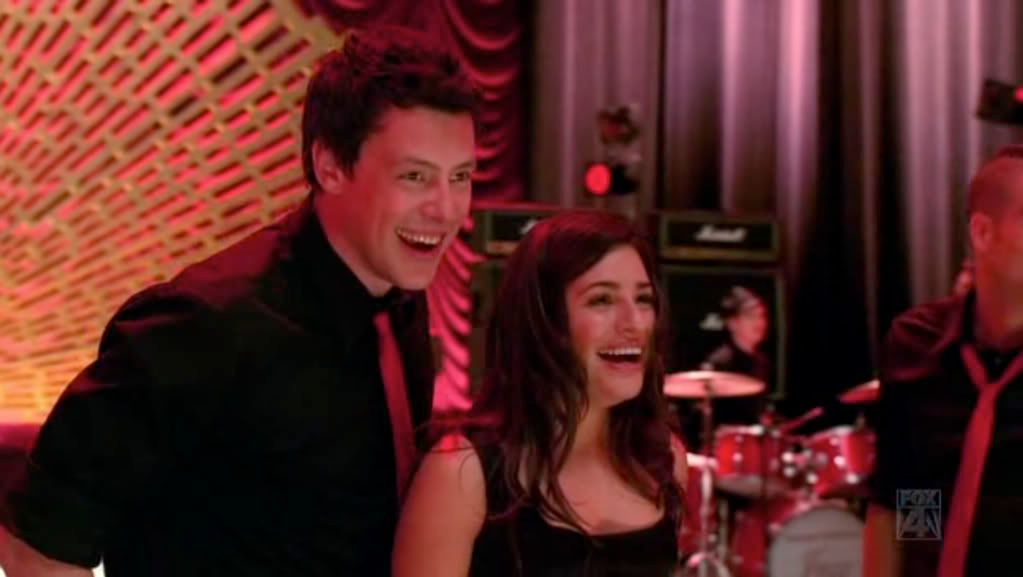 Emma confronts the other team advisers about their cheating ways. The deaf kids sing
Don't Stop Believing
[badly], but the crowd is in tears. The kids meet to figure out what to do, and give Rachel the ballad, which she just happens to have ready. They will close with
Somebody To Love
, but need a middle song. Finn walks in, and brings a song. Puck wants to make up, but Finn is having none of that. Mr Shu is on the phone with Emma. The music to
Don't Rain on my Parade
, starts, and Rachel comes out of the back of the audience, and works the aisle, completely nailing the song. The kids come walking down to join her on the stage. As she finished, the audience leaps to their feet. She introduces the group, and they start singing the Rolling Stones song,
You Can't Always Get What You Want
. We see Mr Shu and this is the fist time this episode I shed a tear. Rachel and Finn sing the lead, with Artie and Mercedes adding soulful flavor. Another standing ovation.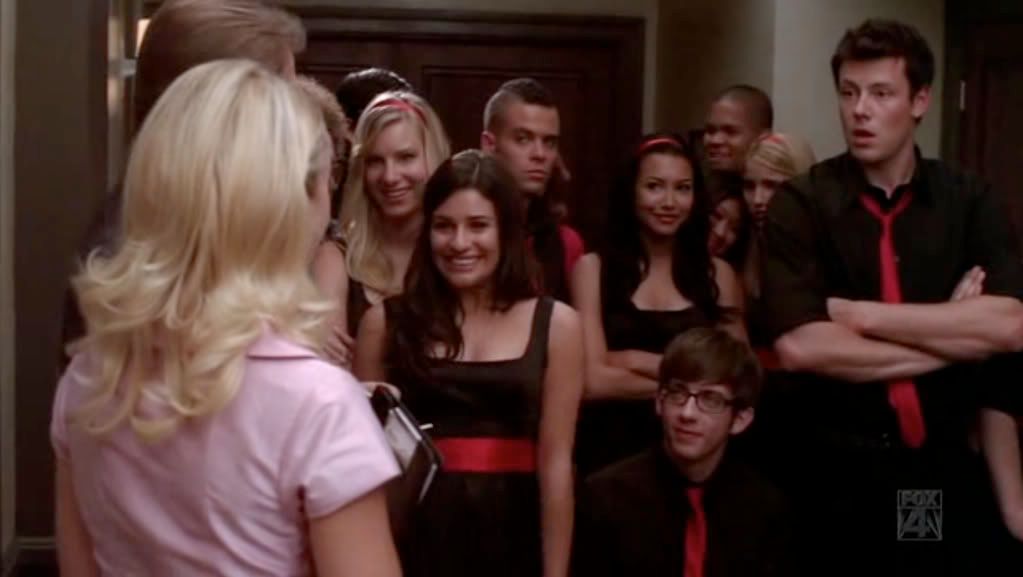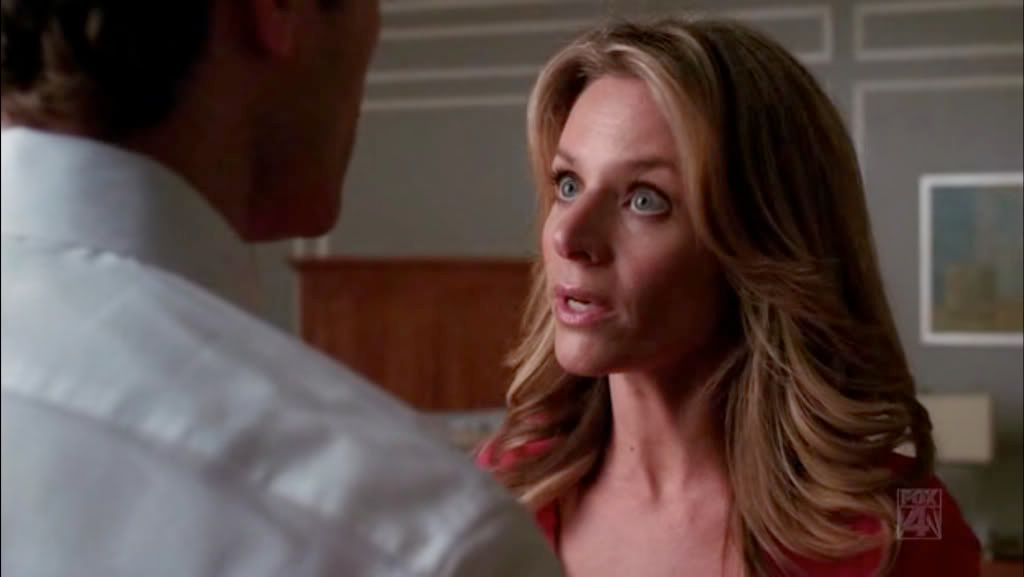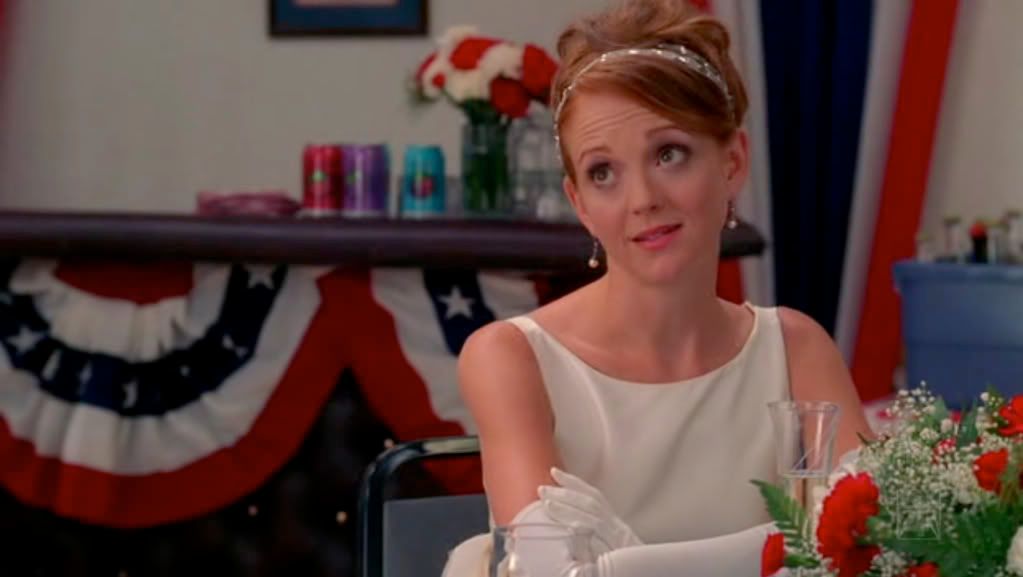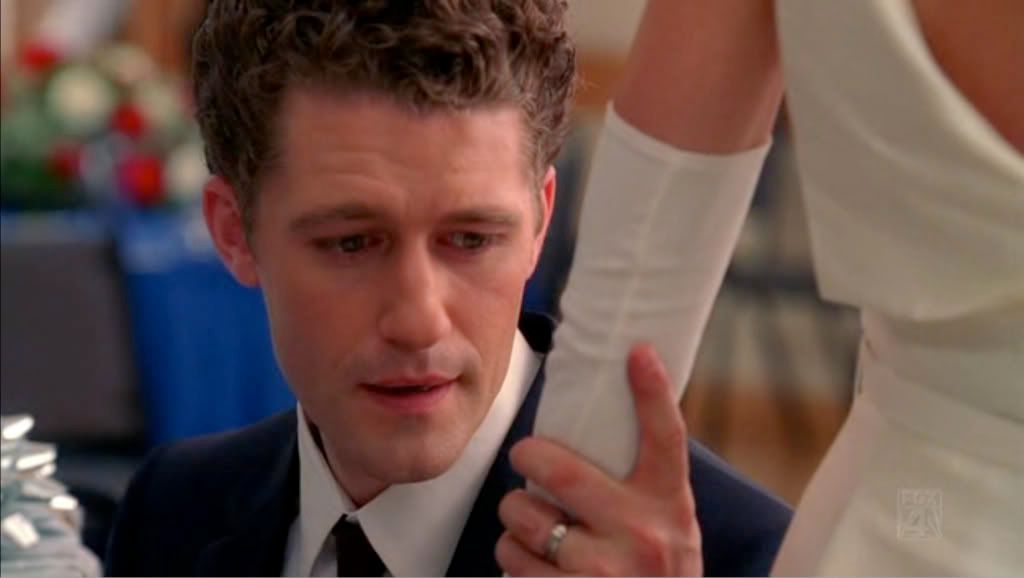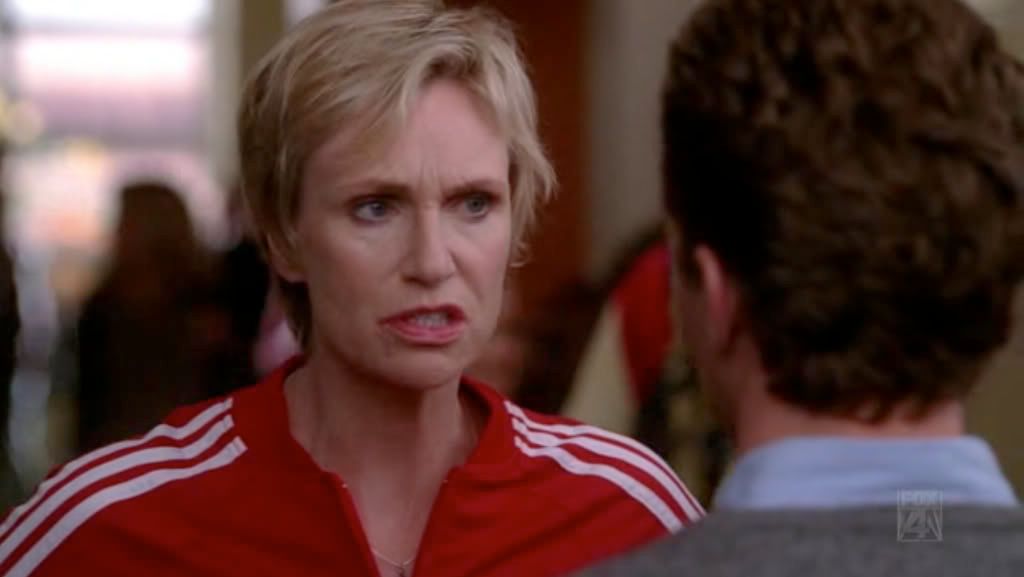 Cut to the judges, a group of misfits and unhappy people. The assistant comptroller called the Jane Adams girls 'hoochie hos.' Their coach comes up to the kids in the hall, to say she will tell the judges they cheated and don't deserve to win. They have already decided, and don't want to listen to her.
Mr Shu preps for Ken & Emma's wedding, and Terri runs into him. She apologizes, and seeks to make the marriage work. It doesn't work for will. He goes to the reception, and finds Emma alone. Ken ended their relationship, as she went to Sectionals not for the kids, but for Mr Shu. She is leaving the school. We cut to the Principal, who is reading Sue the riot act for cheating and hurting the school. He takes away the Cheerio's squad, and she is suspended. Mr Shu is reinstated. Sue talks to Mr Shu in the hall, saying she will return 'Hellbent on his destruction.'
The kid shave a few things to show him, first being the trophy for winning sectionals. He tells them they have Regionals to worry about, and that Vocal Adrenaline are prepared and very good. First the kids have something for him, and break into song, singing My Life Would Suck Without You. As the kids dance and will smiles, we see Emma packing up her office. Will goes looking for Emma, finally finding her in the hall. Without words, he kisses her. They both smile. Roll credits.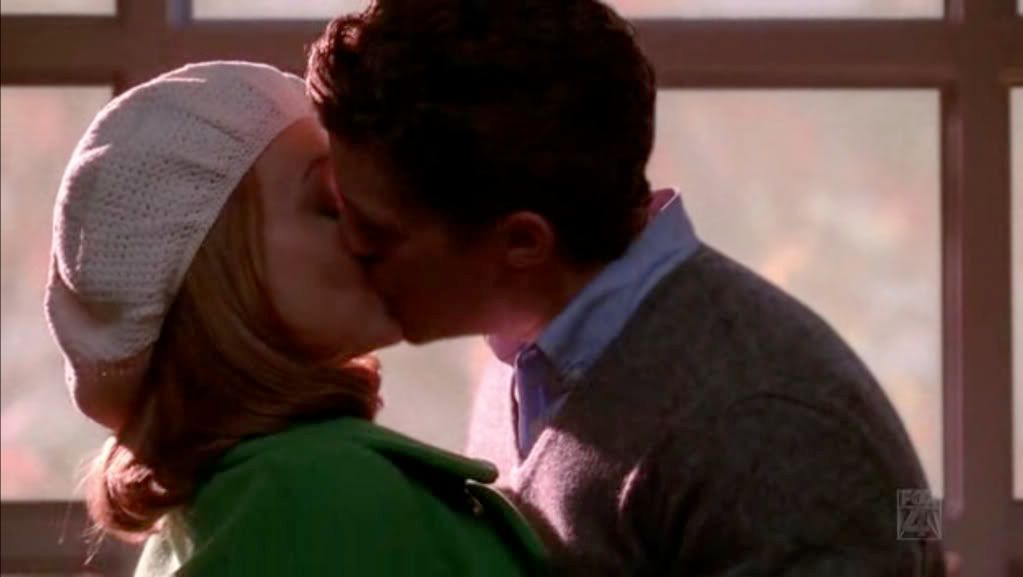 We'll learn more...in FIVE MONTHS! Or FOUR MONTHS - UPDATED April 12, 2009!
To catch any episodes you've missed, you can find them online for FREE at Fox On Demand
here
or on Hulu
here
.