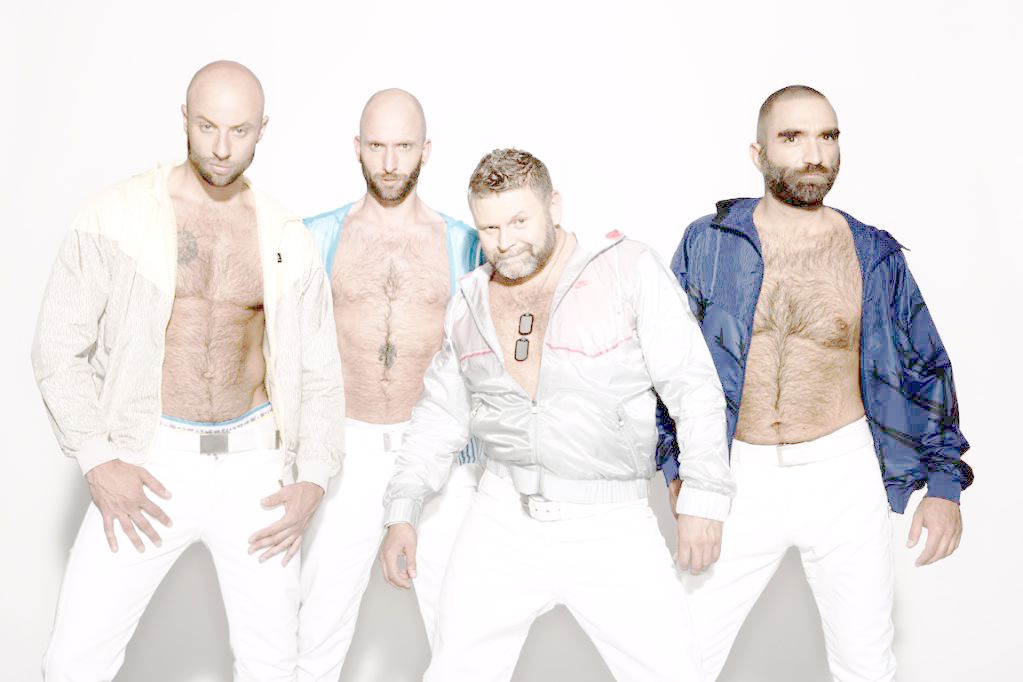 A little medley from Bearforce 1, the Dutch band, was heralded by the Washington Post:
Finally, a boy band for older, hairy, gay men!
And they want to win your seasonal heart with this offering,
Christmas Is Here
.
Because we can't get enough of either Bearforce 1 or 80s mashups, here is something from a live performance, labeled as AHOY.
For more on Bearforce 1, you can check out their MySpace page
here
.