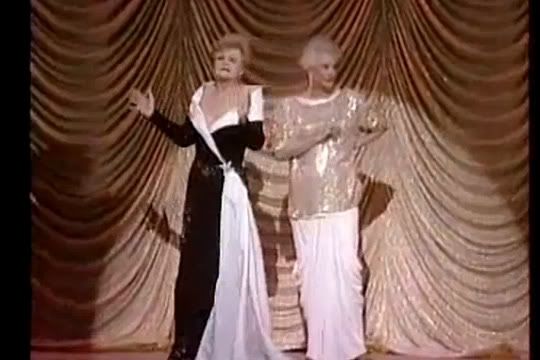 I needed to think about this one, as I wanted a classic of musical theater, but one that celebrates the holidays. Well, does it get any more classic than the Jerry Herman musical,
Mame
? Not the movie, with the disappointing performance of Lucille Ball, but the Broadway show that allowed the amazing Angela Lansbury to light up the stage.
Mame
opened on Broadway in 1966, starring Lansbury and Bea Arthur, a smashing hit that went on to win eight Tony Awards, including ones for Lansbury, Arthur, Herman and Best Musical.
In keeping with the festive timing, here is Angela singing
We Need A Little Christmas
, a song about bringing the holiday spirit into your life any time of the year you need it.
Then there is the classic song,
Bosom Buddies
, performed by Lansbury and Arthur. The song celebrates the love and competitive nature of a friendship between two women.
Mame believes in living in the moment, celebrating and loving what is happening now. That is what she means as she sings the show-stopping
It's Today
.