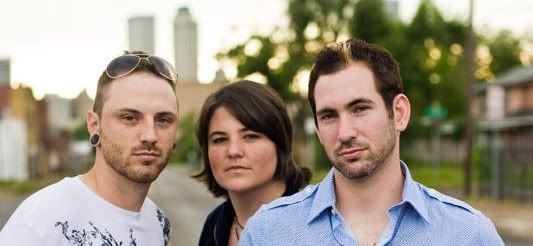 This is an odd one for me. I have been a fan of Eric Himan's for many years. My niece had a picture of her and Eric on her desk at work, and some people thought it was her and her boyfriend. We try to catch every show we can, although I missed the last one as I was babysitting in New Jersey, and can't believe the fates did that to me! Oh, not about me, it is about Eric, Angel & Jimmy. OK then. I won't whine it has been over a year since I've last seen him live...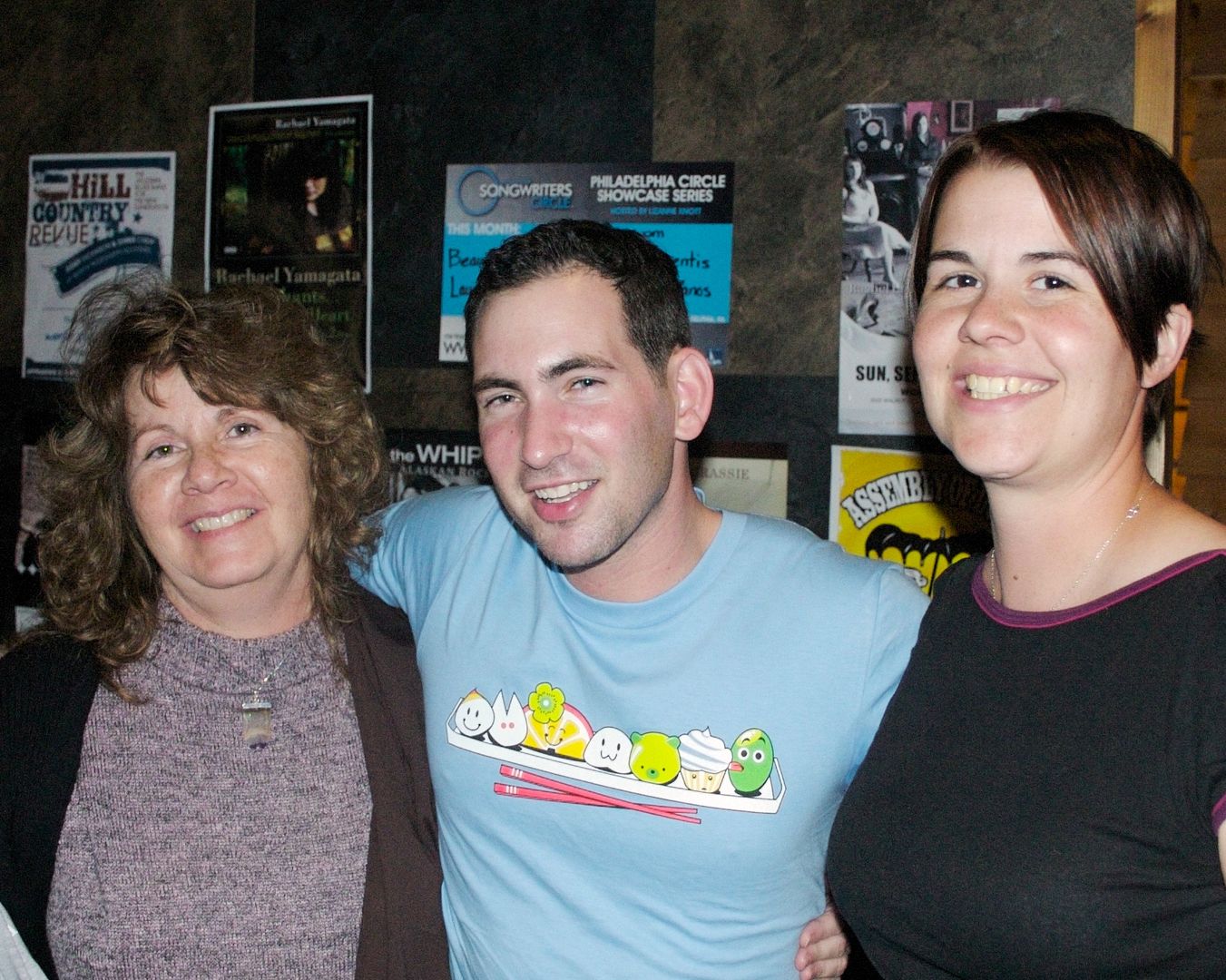 Photos from the last time I saw Eric live in 2008. With Eric in the bottom shot is my sister Kathy and niece Mandy.
That said [or whined as the case may be made], earlier this month, Eric teamed up with Angel Adams and Jimmy Adams, the talented sister/brother musicians, and released the eponymous
Eric & the Adams
, new music that is made me positively giddy. I haven't seen them live - hell, I haven't really met Angel or Jimmy, although I have Tweeted [Twittered? Tweed? Twatted?] with them, and they seem smart and funny, and their music rocks. Angel was even sweet enough to comment on an earlier post. But the reason I am so excited? The music itself. All five songs are fantastic and in constant rotation on my iPod. The debut video for
Every Move
was a great one, and they have made me promises I will be seeing them sometime soon.
So, you can venture to their website
here
and order the EP or the great new t-shirt they have for sale. And check out the tour schedule and see when they are playing near you. If it is before I see them, don't tell me, cause I'll just be jealous and all ugly.