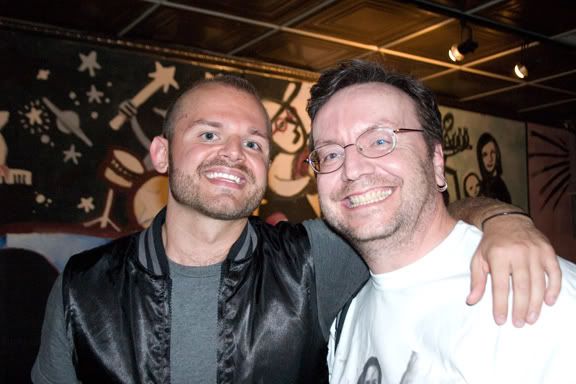 Top & Bottom:

Photos of Aiden James by me
Middle:

Aiden with Me, by a nice person
Aiden James is looking to raise some funds to make his next CD. Indie artists are in the position of having no label picking up the tab and having to pay the bill out of their own pocket. On his latest offering, the truly fantastic
Live At The Tin Angel
, there are a couple of new songs, and I really like them.
Just For A Second
,
Clock On The Wall
, and
Gonna Hurt More
are just wonderful songs - Aiden has really interesting and wonderful lyrics. I would guess this means there are enough new songs to put out a new CD, and I can't help but get excited. Listen to one of my other favorites, the
Diva Tribute
.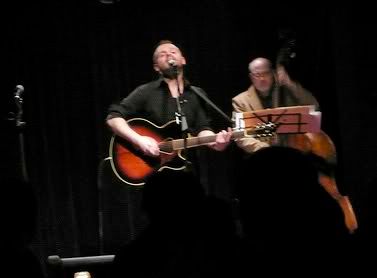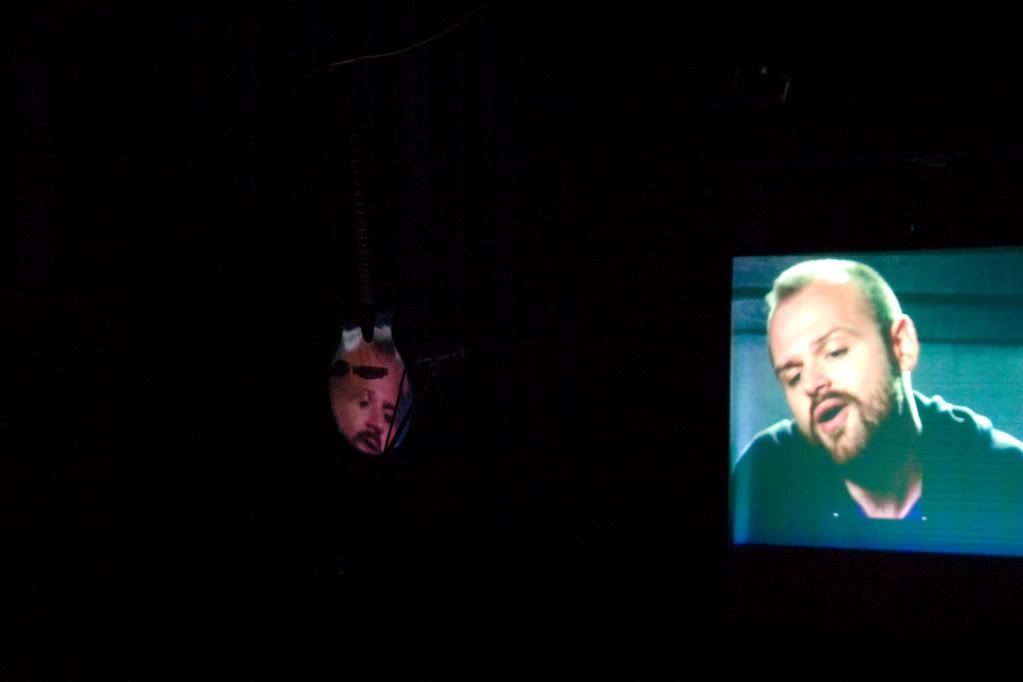 Aiden James Video Release Party @ Tin Angel
The Live CD was recorded at the Tin Angel in Philadelphia, and the occasion was the official release of his first music video for
On The Run
. It was a great event, and I was there. I swear I sometimes can hear my camera clicking on the tracks... Naw, not really. Here is the video.
You can donate anywhere from $5 to $10,000, and Aiden has made it easy to do. Click
here
, donate with a credit card or a PayPal account, and leave a message for Aiden. You can do it in less than 5 minutes. It took me about three minutes, and I was glad to make an investment in my aural happiness. And if you enjoyed the
Diva Tribute
, you might want to pick up the Live at Tin Angel collection. You can download it
here
, also using a credit card or PayPal.