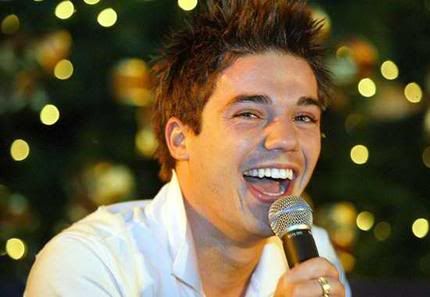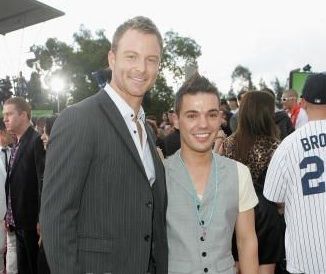 Top: Anthony Callea; Bottom: Tim Campbell & Anthony
I have certainly talked about Anthony before, as I am a huge fan. So when I was putting together my holiday songs, I couldn't leave him out. When I saw all the songs I could use, I knew I had to give him two posts, one for the more traditional carol, which is in this post, and another one featuring Anthony singing more classical hymns.
Santa Claus Is Coming To Town (2007)
Christmas (Baby Please Come Home)(2006)
Last year during the Christmas season, Anthony and partner actor/singer/host Tim Campbell performed at
Vision Australia's Carols by Candlelight
in Melbourne. An out couple, they are just too adorable together, and Tim is majorly hot. Their voices work quite well together, too. This is
Have Yourself A Merry Little Christmas
, with Tim singing first, and introducing the handsome Anthony.
For more about Anthony, you can check out his website
here
. You can find out more about Tim at his website,
here
.