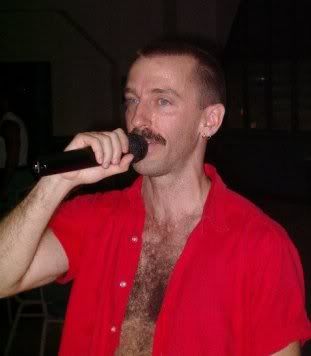 I have been a huge Mark Weigle fan for several years, and I hope there is another CD to come from this talented man. I often search the internet for out performers, and I came across information on him, accompanied with a picture. I have often mentioned how shallow I can be, and this was no exception. I thought he was hot, and ventured further to find his music. I first heard him, and it was all over. I heard
The Two Cowboy Waltz
and then
Take Your Shoulder From The Wheel
, both gloriously performed. I knew I couldn't escape his charm. I bought the CD, and each release following and previously recorded.
Mark's music is highly personal, with a country/folk flavor. The warmth and depth of his voice just melts me, his sound so lush. As a singer/songwriter, he often recorded his own songs, but also did some covers. His own songs spoke of his life, be it ex-boyfriends, love, life, and his life as an HIV positive man.
2003 offered Different and the Same, a collection of mainly cover songs, from the countryfied
What I Like About You
, to the rocking
867-5309/Jimmy
, to the poppy cover of the Jackson 5 hit
ABC
, rewritten to be suit the singer, renamed
AZT
. His last CD, the eponymous Mark Weigle, was released in 2007, and I haven't heard of anything since. The video above was recorded in October of 2007, a radio interview/performance to support his current CD for a queer Australian radio program. This is one of a
four-part series
. I chose to focus on his cover of the Dolly Parton song
Jolene
, although he also performed some of his own stuff.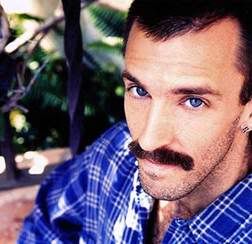 You can find more about Mark Weigle at his
website
. To purchase his music, you can go to
CD Baby
, a favorite music store of mine. You can get the physical CD, or do MP3 downloads.