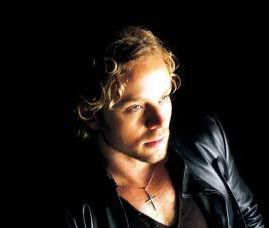 Top: Darren Hayes; bottom: Darren with husband Richard.
With a recent rash of LGBT youth suicides making to the mainstream press, the issue of bullying and abuse given to the youth is thankfully getting more attention. Even better, writer Dan Savage started a project to speak directly to the youth. He challenged people to post videos of their own personal stories, and to let them know life does get better. This is not a project filled with slick logos and amazing special effects, just personal stories reaching out to kids who might be struggling, letting them know someone cares. And to not give up. Last week I posted filmmaker Paul Bright's video, which you can check out
here
. This morning I am posting the offering of Australian musician/singer/songwriter Darren Hayes. I've been a fan of Darren since his days part of the group Savage Garden, and later with his solo music. While Paul's entry brought a tear to my eye, Darren's made me smile, so full of love and joy.
For more about Darren Hayes, you can check out his official website
here
. If you are someone, or know someone who might be feeling the effects of prejudice and bullying,
here
is the website for
The Trevor Project
. They have set up a hotline that can be reached at
(866)488-7386
. Share the number with those how you think might benefit, because the teenage years are hard enough without the additional issues discovering you are gay, lesbian, bisexual or transgender, and the pain inflicted on those youth by people with small minds.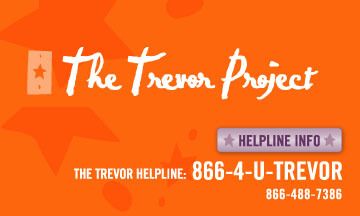 Over the past decade, as the general tone of the population has turned more to acceptance and support of the gay community, the rabid right has fought back with misinformation, lies, and vitriol, feeding the hate in those who would prefer to lash out at others rather than look at themselves, putting the LGBT youth in further peril. As a citizen, taxpayer, and voter of this country, I hope we are able to soon see that all men are created equal, and we value all our citizens, and think less of those who feel the need to attack and tear others down because they are different.