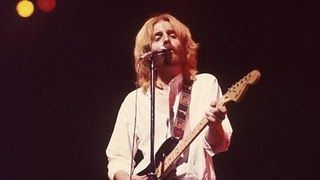 Andrew Gold: Top & Middle: In his heyday. Bottom: Today.
I have to admit to being an all-out Andrew Gold fan for a couple of decades now, since the 70s. I remember flipping out the first time I heard
Lonely Boy
from the album
What's Wrong With This Picture
. I immediately ran out to buy the album, and still listen to it. It was then I realized he appeared on several of the albums I already owned, including the early solo stuff from Linda Ronstadt and Karla Bonoff. With a bit more research, I discovered his mother was Marni Nixon, a voice of several of the the big musicals, filling in for Natalie Wood in
West Side Story
, Deborah Kerr in
The King & I
, and Audrey Hepburn in
My Fair Lady
. His father was Earnest Gold, who won the Academy Award for composing the soundtrack for the movie
Exodus
. Andrew also wrote and originally recorded the song
Thank You For Being A Friend
, which later became the theme song to
Golden Girls
. He also sang the theme song to the TV show
Mad About You
, on of my all-tie favorite themes!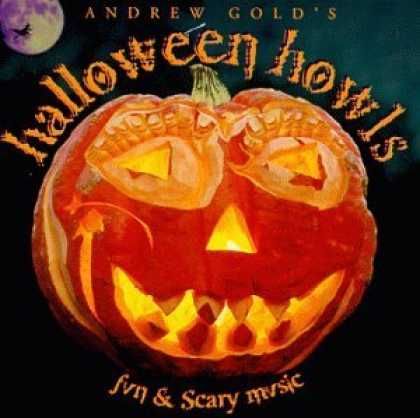 But just a few years ago, I discovered he had also released an album of Halloween music,
Halloween Howls
. It was released in 1996, but I didn't discover it until the early 2000s. He had recorded it for his kids, and included both original songs as well as covers of some classic songs like the
Theme from The Adams Family
,
Ghostbusters
, and other fun stuff. Dr. Demento considers it the best Halloween album ever recorded. Since it is the season, I thought I would share it with you. So the first one I will play for you is the original
Trick Or Treat
.
Next up is another original,
In Our Haunted House
. The charm of the sound effects in the beginning just warm my heart so! It is a combination of the
Simpsons
and all those 50s & 60s bad horror flicks!
This is the track that actually opens the album, even though I chose to close the post with it. the organ opening, along with Andrews voice just adds quite the goosebump moment there. There is
It Must Be Halloween
.
This just goes to remind me I must do an Andrew post soon. I really do love his music. I certainly hope you enjoy his Halloween music. You can preview or purchase it on iTunes
here
. It is well worth the money!