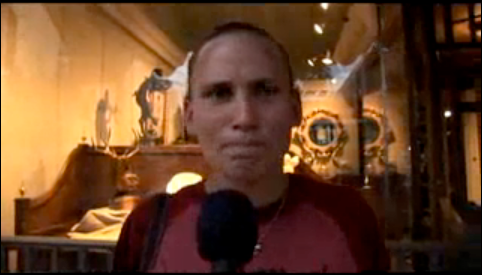 I saw the funniest video when checking out a FaceBook posting by the the beautiful and amazing Miss Ginger Grant. I couldn't resist posting it. Here it is, a short film with "street interviews conducted by Travis Nuckolls and Chris Baker in Colorado Springs prove that asking the right question can be more important than anything you can tell someone."
It is an amusing and smart 3 minutes, so thank you, Ginger! And you can check out Ginger's blog, which is never dull and always fun. Check it out
here
. You won't be disappointed.