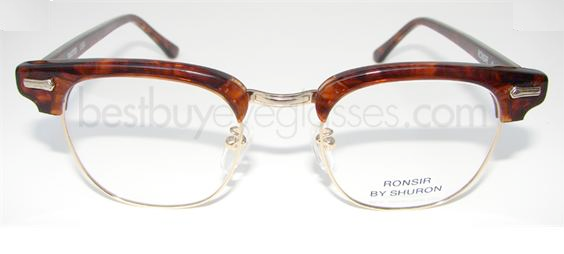 Sorry to my regular readers, but until my new glasses arrive, I am having issues posting. My latest prescription had my distance sight improving a bit, while the close vision getting worse. As I broke my glasses, I went back to a pair that is about 7 years old, and I struggle to focus on a computer screen. While I can do it, it does cause my eyes to tire quickly, and even hurt. I've tried resting them, it helps somewhat, but ultimately, I am struggling a bit.
That said, I ordered the above glasses. They are made by
Shuron
, and I ordered online from
bestbuyeyeglasses.com
. When I ordered last Thursday, the website said I should expect them yesterday. I called this afternoon, and was told I wouldn't be getting them in until next week. Long story short, the website said 3-5 working days, isn't exactly right. First, they say they don't count my order coming in until Monday - when they removed money from my account - not even Friday when they should have seen it at the latest. But there is no point arguing too much - no need to tempt the fates that could slow things down more. So I will do what I can, and hope to get back up to speed when I can actually focus on the screen again...