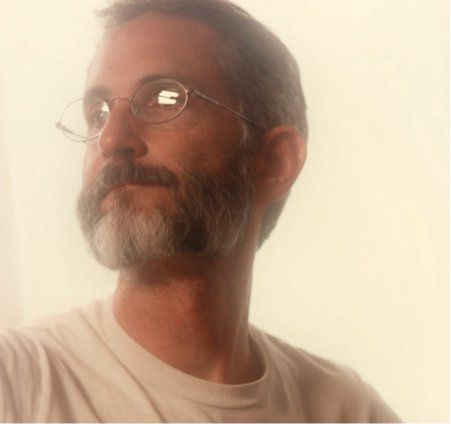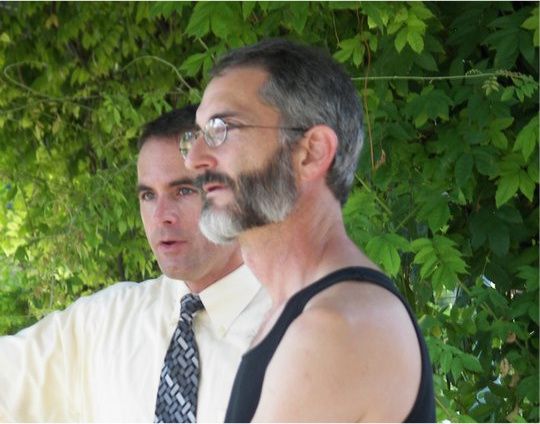 Top: Paul Bright. Bottom: Paul on the set with Steve Callahan.
I will admit to being a big fan of filmmaker Paul Bright's work. Ever since I saw the funny and charming Angora Ranch [for my review click
here
], I have been wanting to see what he will offer next. And I have yet to be disappointed. So when he posted a video recently, I had to check it out, and was totally blown away.
Paul has a blog, ....from the second floor penthouse, which I follow and read as often as I can. The blog is a combination of personal stories, experiences, and interesting tidbits. So when I saw a post titled 'It Gets Better' with a clip embedded, I clicked play before I even read the description. I might have been a bit better prepared if I had read the short forward that read:
Dan Savage reacted to the recent suicide of a high school teenager by posting a video on YouTube telling kids that life gets better after high school.
He's inviting others to post their stories.
Here's mine.
Whew! Paul's video is so honest, so personal, and just so damn touching. In my high school, the Juniors & Seniors, particularly the jocks, used that same ring trick. They used their class ring, which was big and heavy. When they did it, you could feel and hear the contact all the way down your spine.
To check out the trailers for all of Paul's releases, click
here
for a post I had done earlier. Check out his blog
here
, too.