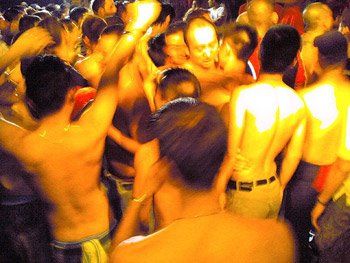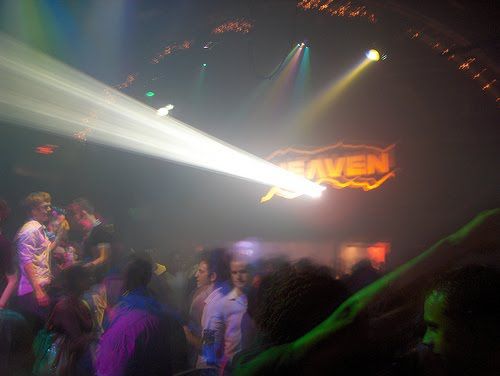 Dancing to Ari Gold, Dangerous Muse, Jimmy Somerville & Paul Lekakis.
It is Friday night, and back in the old days, I might be heading out to the Monster in the West Village for some fun. These days, I am settling down in front of the TV to watch a movie or something. To remember those good old days, I thought I would offer up a selection of songs I danced to back in the day, and some I wouldn't mind dancing to now. Take, for example, the hot and spicy Ari Gold and his sexy
Love Will Take Over
. Oh, to be dancing with Ari. I could break into a sweat just thinking about it.
And if you wanna talk about hot, I couldn't think about picking anyone but Dangerous Muse and the sweaty
I Want It All
. Good Lord, those boys are hot, and make me wanna break out my dancing shoes!
Way back when, I would put on my Paul Lekais album and dance around the apartment, and if I was out, head out to the dance floor. Especially if I heard the opening beats to one of my favorite songs,
Boom Boom
. Yes, that song was played more often than I could count back in the 80s. And Paul was easy on the eyes, and still is. This video was made like 20 years later!
I can't say enough about Jimmy Somerville singing, in a group or solo. When he was with the Communards, he laid down a cover of
Never Can Say Goodbye
that I just loved. They breathed new life into the song, making 80s power-pop magic.
When Jimmy went solo, he never shied away from anything, including making the statement that Dance music can make a political statement. He broke out the synthesizer, those amazing hips of his, and that stunning voice. He also broke out his ACT-UP tee-shirts and use the famous line from President George H. W. Bush, to make a Gay disco anthem for the ages. So here is
Read My Lips
, and I hope you enjoy as much as I do.
Hope you enjoy, and even danced a bit in front of your monitor.