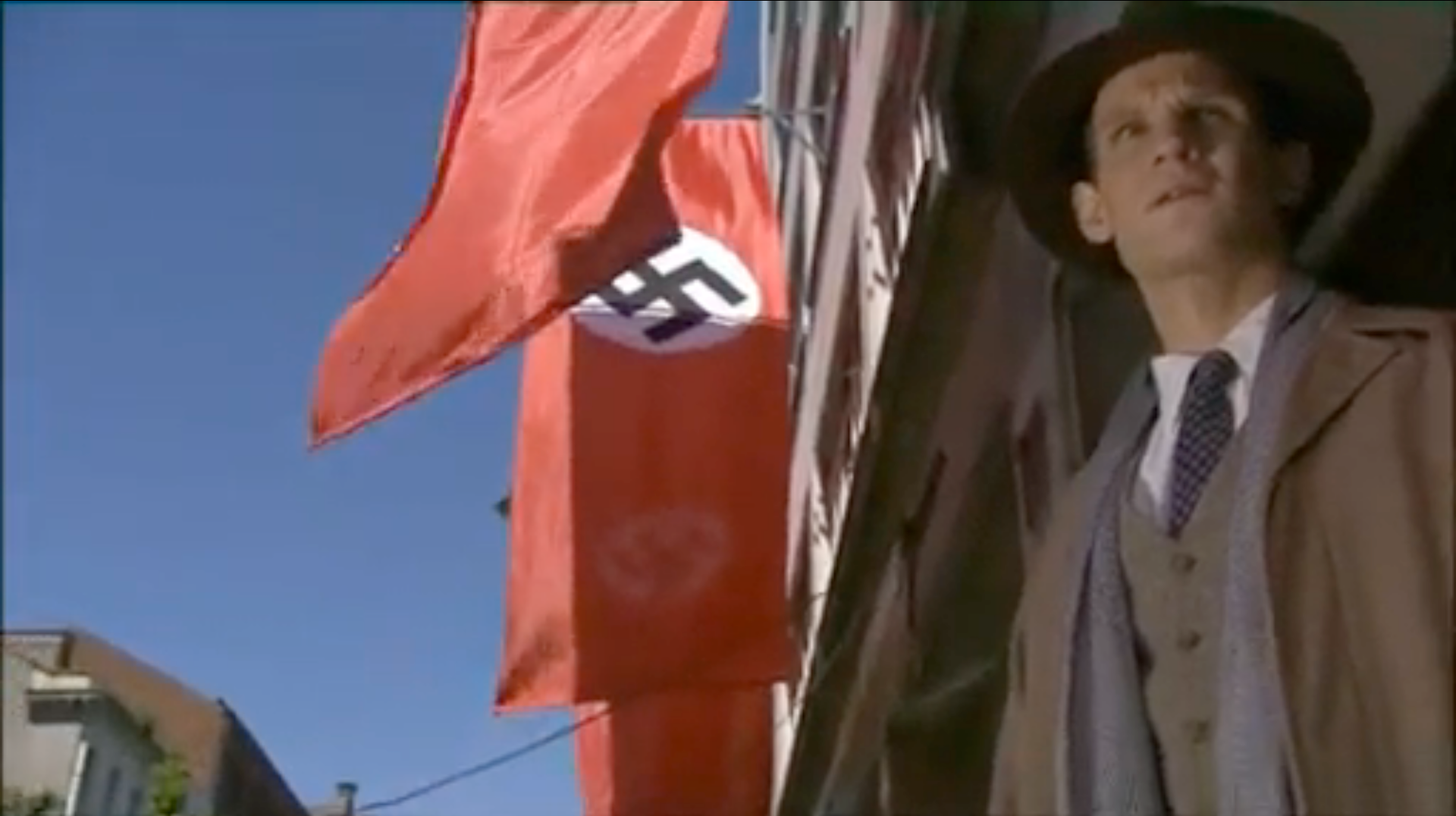 Christopher And His Kind was an autobiography of one of my favorite writers, Christopher Isherwood. Isherwood first came to the attention of folks with his
Berlin Stories
, which later became the basis for the play
I Am A Camera
, which was later adapted to the musical
Cabaret
. His lush and emotional language and stories have been among my favorites since discovering his work in college. Some might have found it more recently with the film
A Single Man
, which was based on his novel of the same name, a story of an gay man who lost his lover, and tries to figure out how to cope with it. When I first read that book, it literally brought me to tears.
Isherwood was born in 1904, and by 1929 headed for Berlin, after giving up his studies at medical school. He was really escaping to Berlin, allowing himself to feel the freedom the city was famous for at the time. Isherwood loved living as an out gay man, making money to survive and pay for his meals and time in the clubs. The freedom enjoyed in Berlin, however, would not last forever, and the rise of the Nazi Party signaled it was time to leave. He traveled among the cites of Europe starting in 1933, writing wherever he landed. In 1939, he moved to the United States, and after a brief period in New York, he made a home in California, in Hollywood. In 1946, he became a US citizen. His friends included W.H. Auden, Truman Capote and Ray Bradbury, among many others. He also started a relationship in 1953 with Don Bachardy, who was more than 30 years his junior. The relationship lasted until Isherwood's death in 1986.
In 1976,
Christopher And His Kind
was published. It was biographical in nature, and the title a nod to his sexuality. It is thought to be a very honest depiction of his early life, and his personal life. The BBC has filmed an adaption starring the handsome Matt Smith, known to many as the Eleventh Doctor in
Doctor Who
series. It is slated to be aired in the fall/winter, although I have yet to see an official airdate for the UK. Hopefully, it will be on BBC America soon as well.
I personally cannot wait to see this.