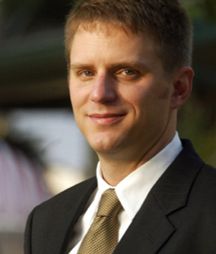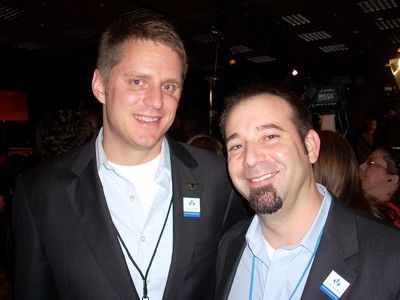 Joel Burns; Joel Burns with partner JD Angle
When I watch the video made by Fort Worth City Council District 9 representative, it still moves me to tears. The courage it took to be so honest and searching is just remarkable. Since the video went viral, Joel has been interviewed several places, and I just thought I would share a bit more about this inspirational man. First is an interview he did with out newscaster Thomas Roberts on MSNBC. And yes, it certainly doesn't hurt there are two hot gay guys in this one.
He also had a wonderful interview on
The Ellen Show
. His mother is just adorable, and when Ellen talks to her, I am moved as well.
Joel also had an interview on
The Last Word with Lawrence O'Donnell
, which also featured his husband of 17 years, JD Angle. The love and care they have for one another is evident in this video. It is quite wonderful to see.
Joel has a website where you can sign up for his mailing list. Check it out
here
. He also notes that he is running for City Council again next year, and one can only imagine that there are people who would like to see this thoughtful and honest man face a tough battle. If you would like to make a donation to his reelection campaign, you can do it
here
. Of course, #1 on his list is contact information for the Trevor Project, which you can find
here
.