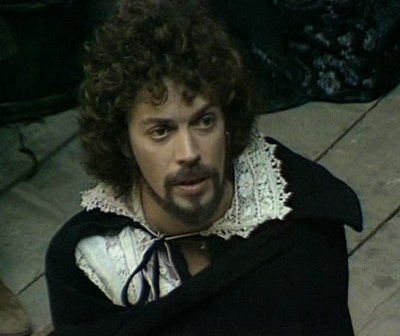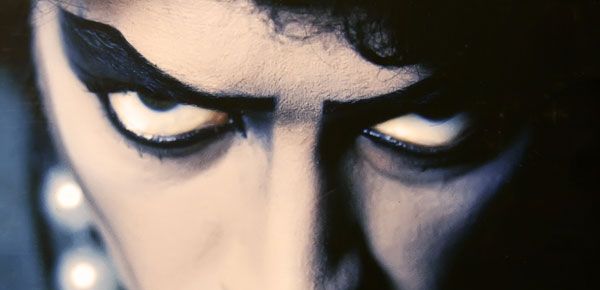 Many might know him from
Rocky Horror Picture Show
, others from other movie rolls like his unforgettable turn in
Clue
, or his work on the stage, like in the production of Monty Python's Spamalot. I talked about Rocky Horror Monday night in preparation for last night's episode of GLEE. As the episode hits, I thought it might be fun to do a post about the music Tim Curry did away from the musical. There are also the lucky ones who came to know Tim's work as a recording artist. I purchased the 1979 release Fearless as a record - that's right, on vinyl - and love it! It is a 12-song collection, and from the first rocker,
Right On The Money
, Curry had me in the palm of his hand. He wrote the lyrics to the song. In fact, Curry had written the lyrics on 9 out of 12 of the songs.
Smart, funny and sassy are just a few of the ways to describe the song
I Do The Rock
. The tongue-in-cheek named-dropping just slays me. Here is a clip of a live performance, and he sounds incredible.
Curry also wrote the lyrics for the next song,
Charge It
. Once again, the innate charm and comedic timing to deliver lines like '
Charge it, where do I sign? Charge it, show me the dotted line'
just fills me up with joy and laughter.
One of the songs he recorded that he didn't write was
Cold Blue Steel
, from the 1972 release
For The Roses
. Not surprisingly, Curry's take on the song is radically different than Joni's, so I hope even Joni fans can appreciated it.
Again, Curry wrote the lyrics to the final video I will post,
Paradise Garage
.
I tried to find a link to purchase the Fearless album, but I couldn't. Well, I found that you could buy used copies on Amazon, but that is not something I could recommend. So enjoy the clips, and think good thoughts of the sexy Tim Curry while you do!