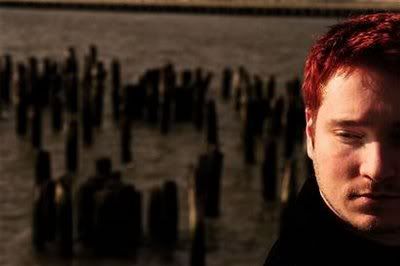 Today Casey Stratton celebrates his birthday, and I just wanted to mark the day with a big hug! And the way I do that best is to pull up the video, and have it be from his recently released Live DVD. This is
Blood
,
Live From The Wealthy Theatre
. I really love the song, and this is an exceptional live version of it.
Casey also performed
I Fail Again
on the DVD, which I own and love! The beautiful song is from the
Memories and Photographs
album, which I also own and love. Hmmm, I see a trend there.
One way you can wish Casey a happy day is to stop by his website
here
, click on the digital store
here
, and buy some great music. I'll tell you I own several of the CDs on that list, and love them all. There is also the DVD available to order. You could also skip over to iTunes and check his music out
there
. Or you could check in to Amazon and click
here
and do a digital download of the
Standing At The Edge
album, which kicks some serious ass. Also the first music reviewed on this blog was Casey's. So you have some songs here, but you want the original material, I suggest clicking one of the spots above! And Happy Birthday Casey!