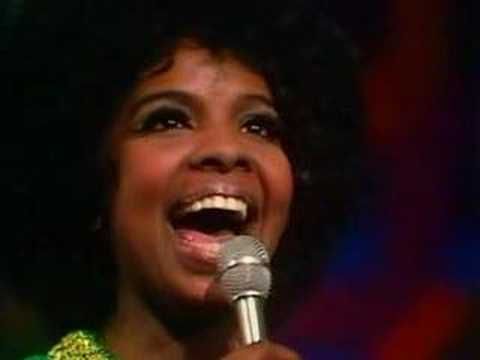 There are times when you just have to go back to the original, a talent so big you know they will always have a place in your heart, with songs you will never, ever resist. Some might call that 'going old school', but I prefer to think of it as appreciating fine talent. William Guest, Edward Patten, and Merald "Bubba" Knight are names to remember, especially when coupled with Gladys Knight. They, of course, were the Pips. Knight had an amazing rich voice, and a brilliant ability to interpret the songs she tackled. In 1966, they were signed to Motown Records by the immortal Berry Gordy. In 1968, they were the first to suggest to Gordy that he sign an Indiana group, the Jackson Five. They had come across them while they were touring with the hits they had in 1967, starting with the amazing
Heard It Through the Grapevine
. Written by Norman Whitfield and Barrett Strong, Gladys & the Pips took the song to #2 on the Billboard charts. It was a track from their
Everybody Needs Love
album. A year later, another version by Marvin Gaye made it to #1 on the charts.
Their final album for Motown,
Neither One of Us
, also spawned another great hit.
Neither One Of Us (Wants To Be The First To Say Goodbye)
went up the Billboard singles chart to the #2 spot, firmly establishing them as a Pop power to be listened to.
By 1973, Galdys and the boys moved from Motown to Buddah Records, and their first album was
Imagination
. That album contained their greatest hit. When
Midnight Train To Georgia
, written by Jim Weatherly, hit the airwaves, it was enough to make the stars become superstars.
Another hit from
Imagination
was written by Gerry Goffin and Barry Goldberg.
I've Got To Use My Imagination
went to #4 on the Billboard singles chart, and was a song that
The Way We Were
was written by Alan Bergman, Marilyn Bergman and Marvin Hamlisch for the legendary Barbra Streisand in 1971. Streisand had a #1 hit with the song, the theme to a movie of the same name. In 1975, Gladys and the Pips had their own live version, which also used bits of the song
Try To Remember
, a song from the musical The
Fantastisks
, with lyrics by Tom Jones and music by Harvey Schmidt. The song took a life of it's own on the radio, and made it to #11 on the singles chart.
Following a final tour in 1988, Gladys Knight & the Pips disbanded and Gladys pursued a solo career. They were inducted into the Rock And Roll Hall of Fame in 1996. In 2005, Edward Patten lost his lifelong battle with diabetes, although the rest of the group still survives. There is a rumor that Gladys is back in the studio recording a new solo album with producer (and American Idol judge) Randy Jackson.