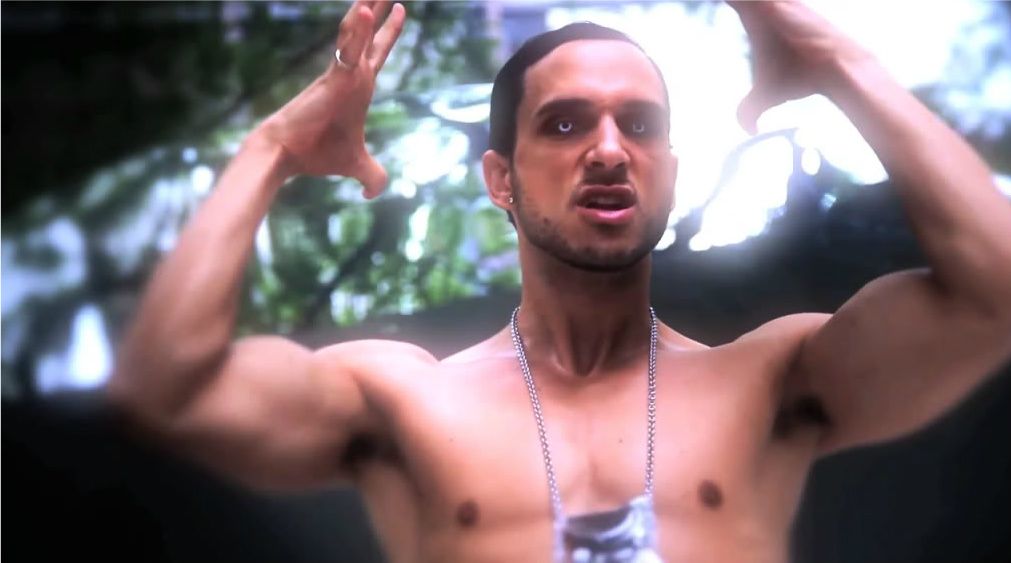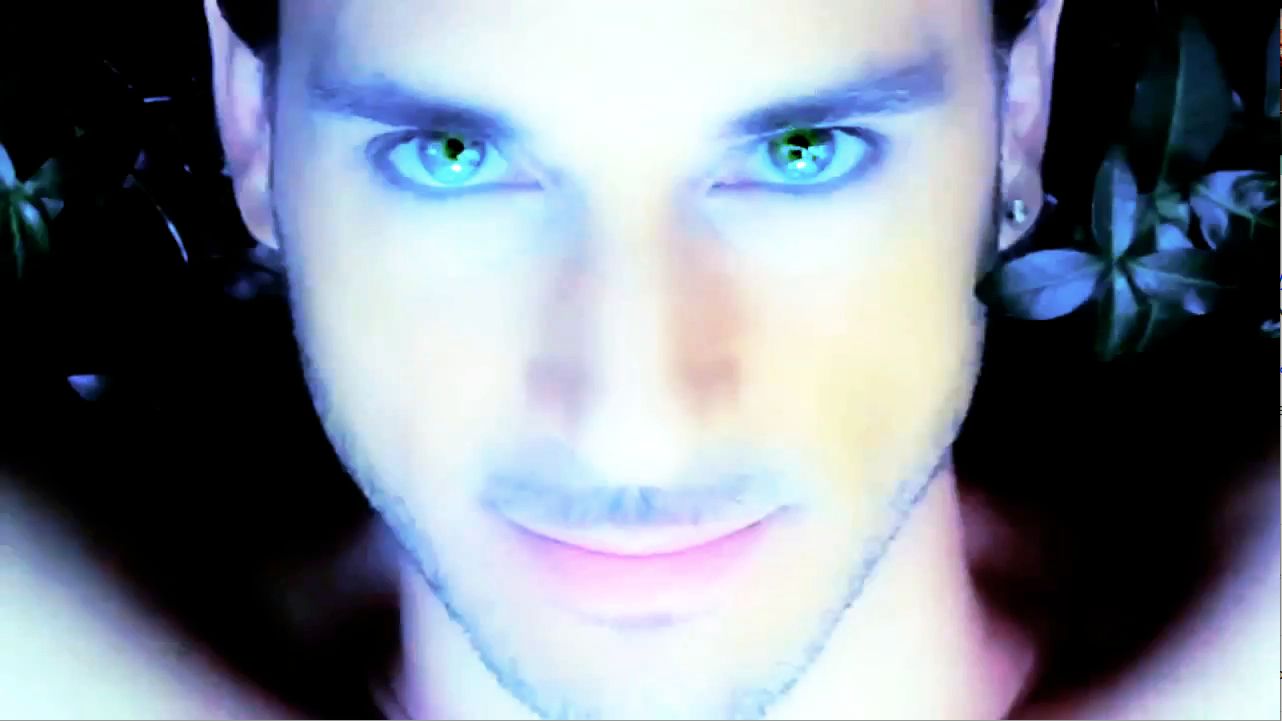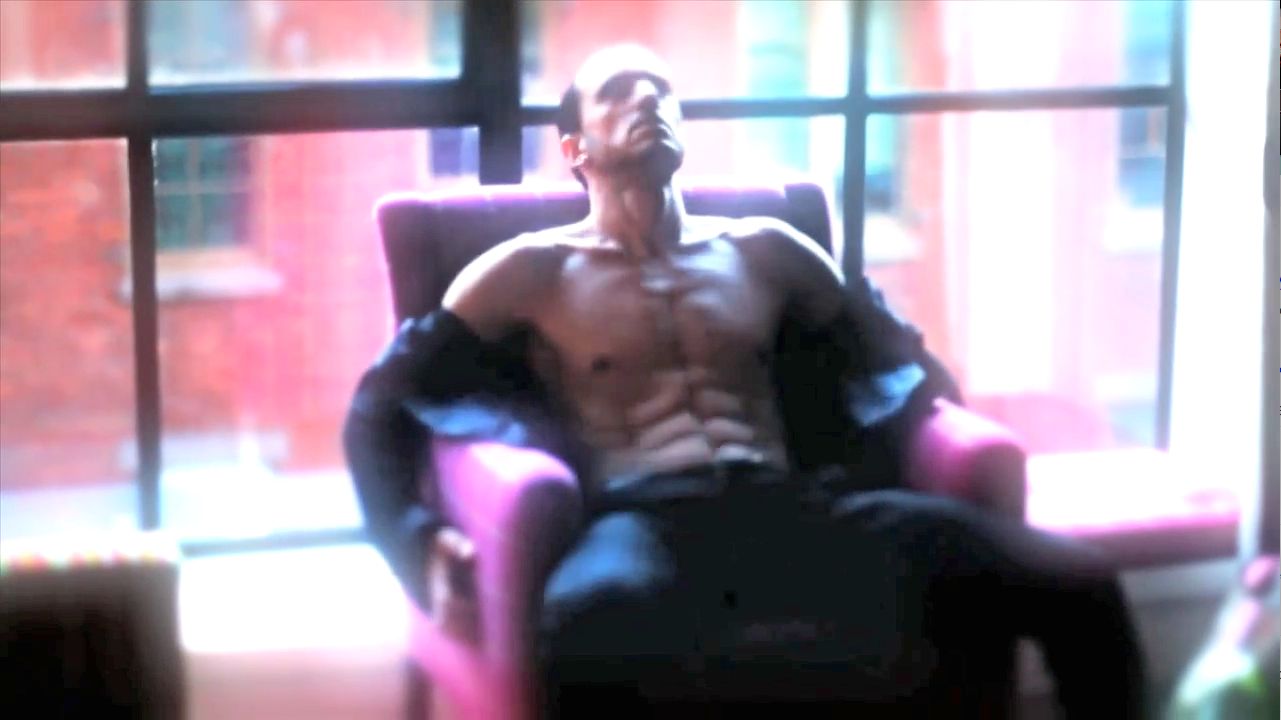 Perfect for Halloween. Gorgeous. Sexy. Sultry. Dark. Bloody. Brooding. Steamy. Driving beat. Unnerving. Scary. Undead. Breathing. These are but some of the words I would use to describe Ari Gold's latest video for his new song,
Make My Body Rock
. The song is fantastic, the electronic beat heavy with the pounding perfect for the dance floor. The in-your-face sexuality of the song, with the discussion of little blue pills, ecstasy, and spending the night keeps the attention, as does the vocals from the talented Gold.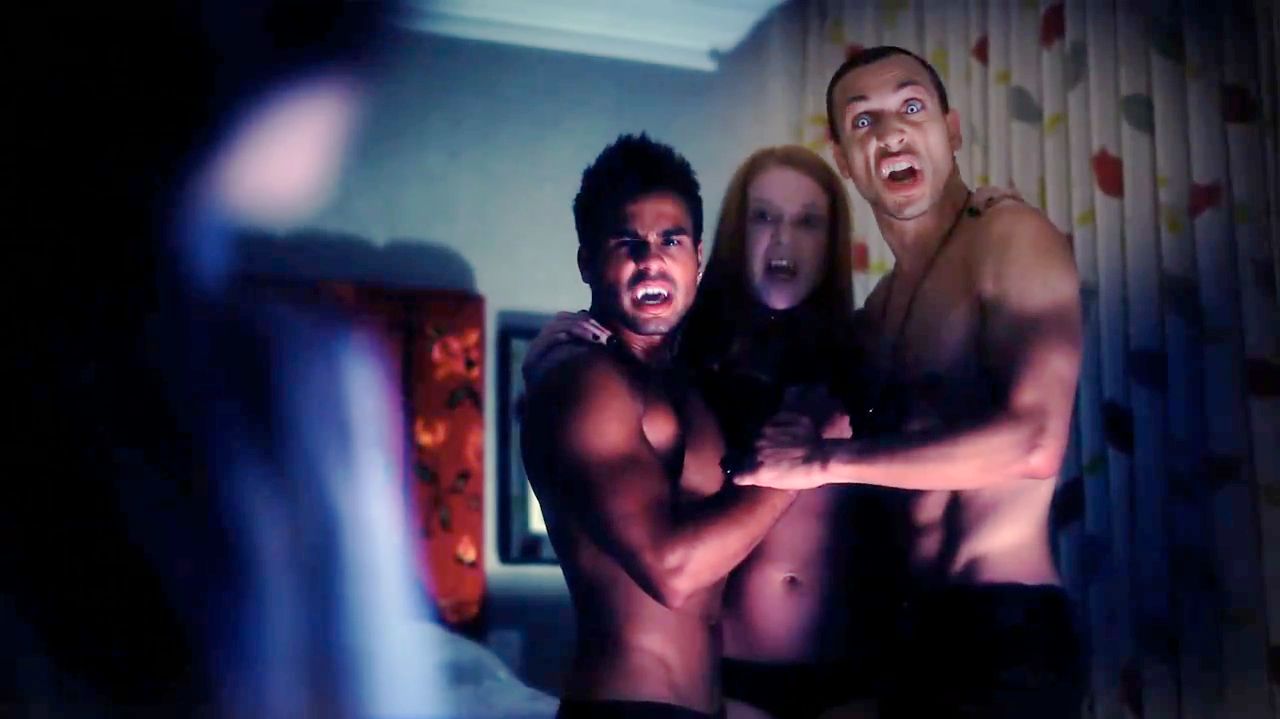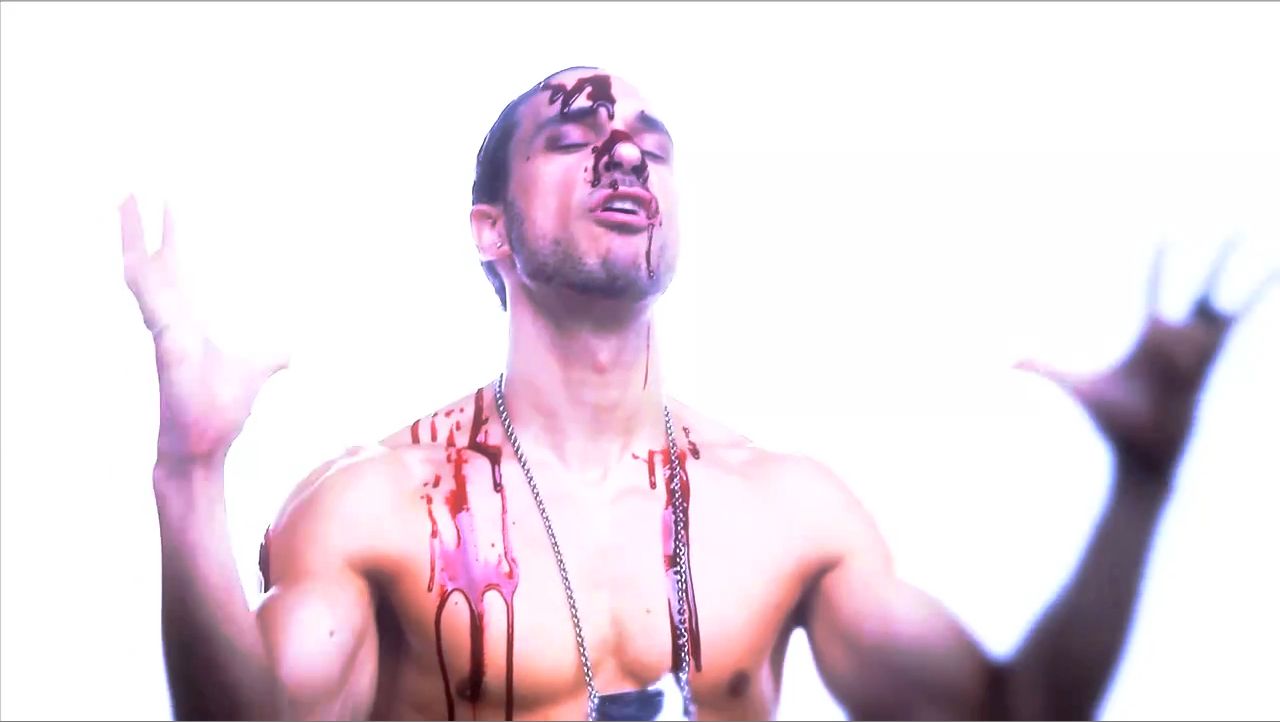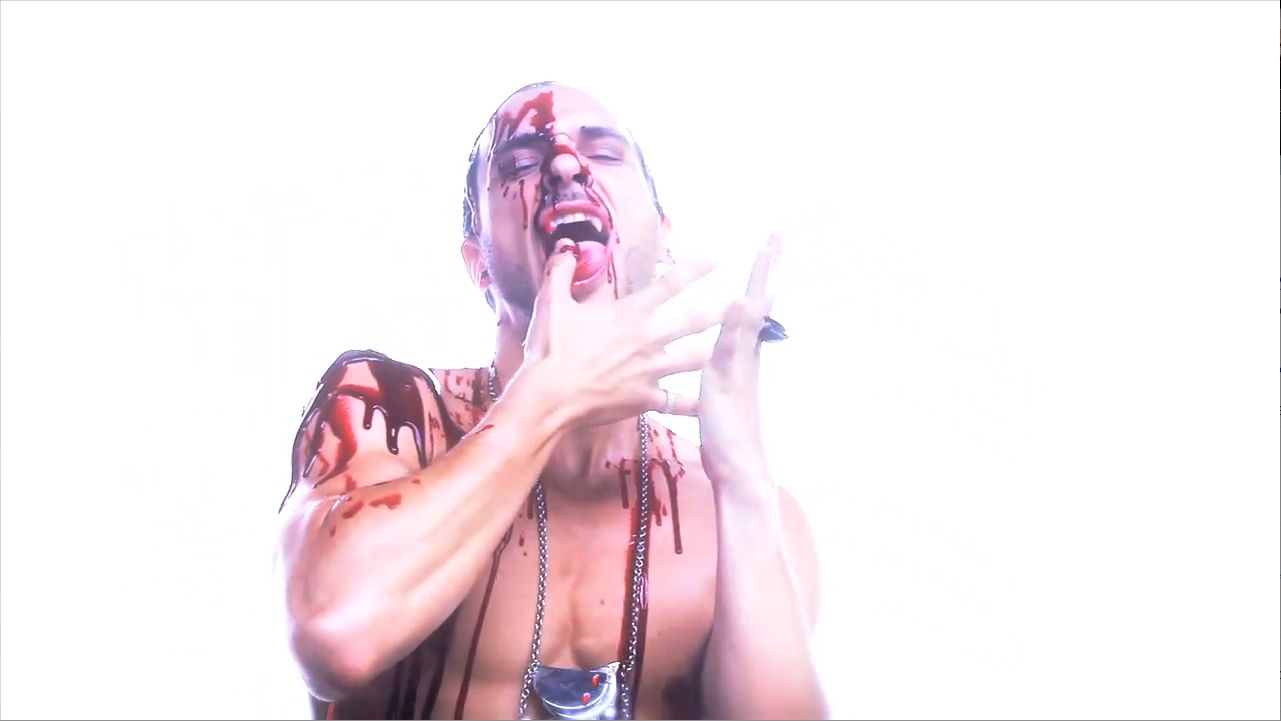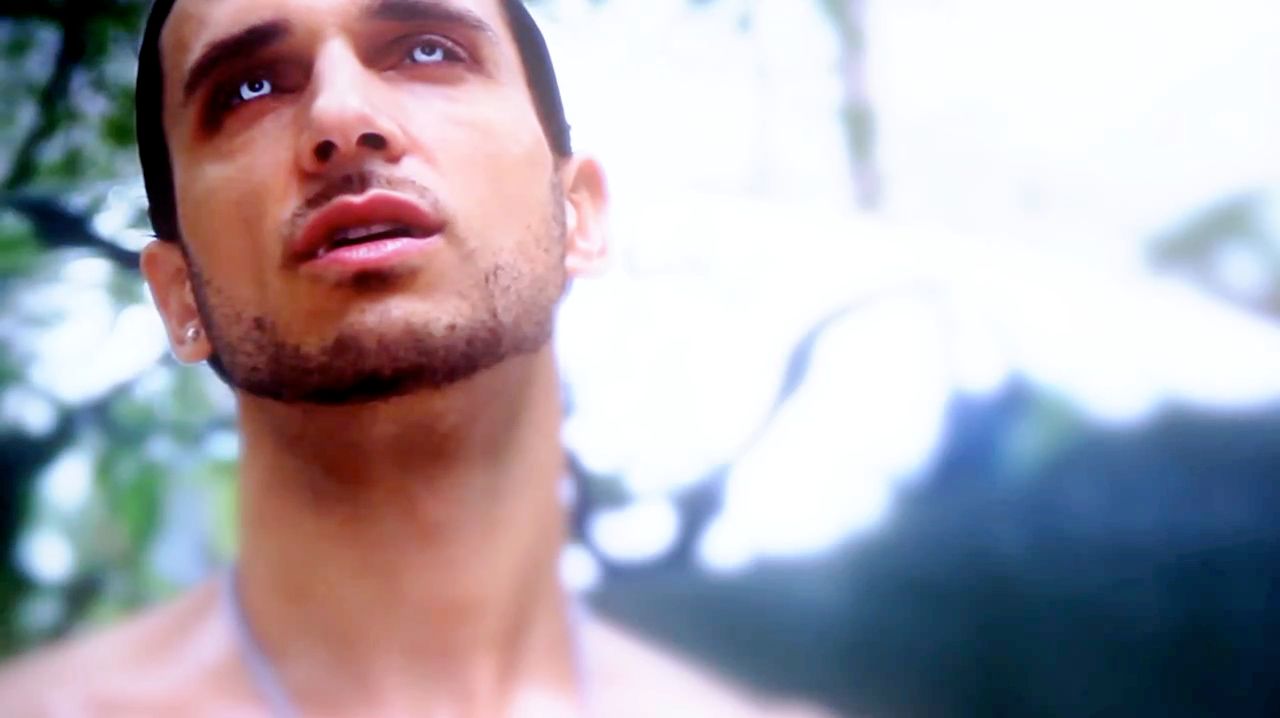 The video is a perfect seasonal tale, Ari Gold as storyteller, LGBT diva meets the Brothers Grimm meets
True Blood
meets
Thriller
. It opens with a classic family portrait of Ari, his wife and son. We move to sexy Daddy Ari coming home from the office, his black suit crisp and him brandishing his briefcase like a weapon. He seems intent on joining the wife and her lover for a romp while the son tucked in his bed. Writhing becomes nibbling, which turns to biting and sucking as they have a vampiric threesome. Check it out here. Go with the volume up and the full-screen viewing, it will be worth it!
I am a big fan of Air Gold, and can't wait to buy the new single November 2nd. Hope the video will be available for purchase, too! For more about the gifted and sexy Ari Gold, check out his official website
here
.