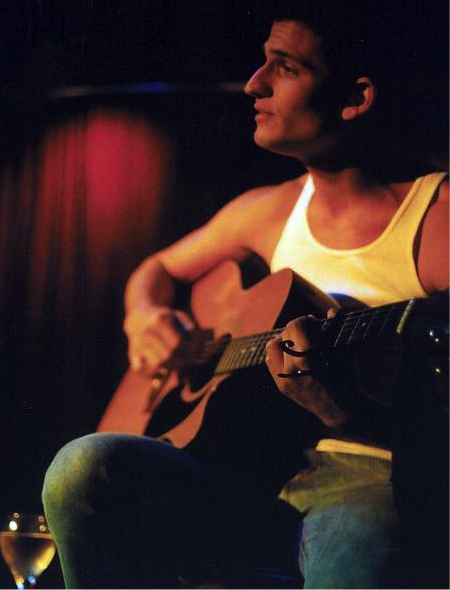 Well, as I was surfing around a bit on YouTube, I came across an artist I didn't really know, so I decided to give him a listen. The artist, by the way, is Richard Cortez, and all I know about him was what I saw at a glance from the YouTube picture - he was cute, and liked to play with no shirt on. Guess that was enough for me. So, I clicked and hit play, just to see. And this is what I heard.
Needless to say, I am impressed with this beautiful song.
Over, Again
touches a place in my heart, and it is quite pretty. So I guess I have some research to do. Cortez is from Ft. Lauderdale, Florida, he founded Wollenberg Records in 2004, and is an out and proud performer. I have more checking out to do on this one, but for more information, check out the website
here
. I found the pictures for this post there. But while I check out more music, I hope you enjoyed this wonderful clip.