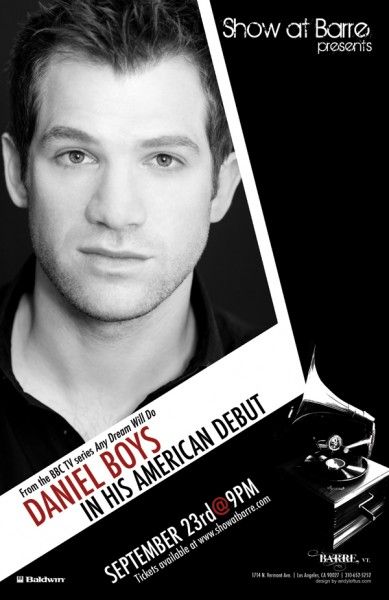 When I first heard about Daniel bringing his show to the US, I was near giddy. Regular readers no doubt have read my posts about the talent Brit, and the thought I might be able to catch him live made me a little giddy. Then I read the announcement.
Daniel is thrilled to be making his American debut in Los Angeles! He will present his cabaret SO CLOSE at Show at Barre (1714 N. Vermont) in Los Angeles, on 23rd September at 9pm. For tickets visit here.
My heart sank a bit, knowing there was no was I was going to travel 3,000 miles to see him, it just wasn't in the cards at the moment. So Close is the name of his album that I imported when it came out, and I reviewed
here
. And while I won't be able to make it, I hope those on the West Coast will, and someone along the way convinces him to do a show on the East Coast. I'd travel to NYC to see him, no doubt about it! But, until then, I will have to turn to YouTube to get my Daniel fix, like the following clip of Boys singing
Over The Rainbow
. Many, I just love his voice!
For more on Daniel, check out his official website
here
.