I really enjoy the music of out singer/songwriter Brady Earnhart. I've been aware of his music for the last couple of years, and own
After You
and
Manalapan
, two excellent albums. I find his music makes me clam and contemplative, and gives me a chance to really just enjoy the smart lyrics and heartfelt delivery. I enjoy it so much, I felt the need to drop him an email to say so, and was pleasantly surprised when he wrote back thanking me. He also told me he has a new album coming out soon, and sent me the proposed cover for
So Few Things
.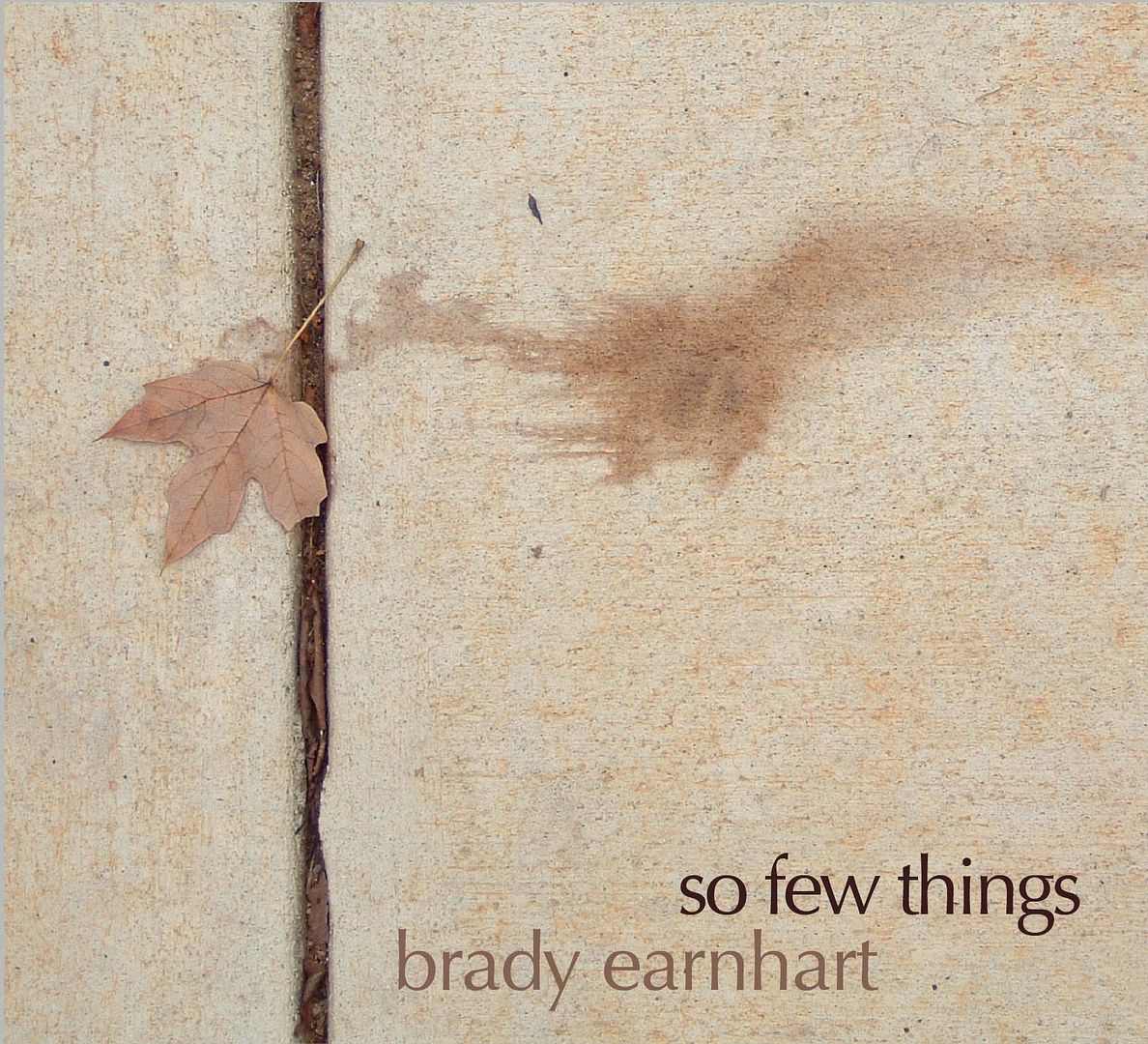 Well, if I wasn't excited before, I certainly am now! To soothe my excited nerves, I thought I would post about the video for
It's Not Love
, a gorgeous song posted on YouTube last year. I love the music, and having the cello never, ever hurt a song, did it? And the song is perfectly suited for Earnhart's voice, with a hint of resignation lacing the breath of hope. Hope you enjoy it as much as I do.
For more about Brady Earnhart, check out his official website
here
. I am sure I will be posting more about Brady once the new album comes out, and I can't wait!