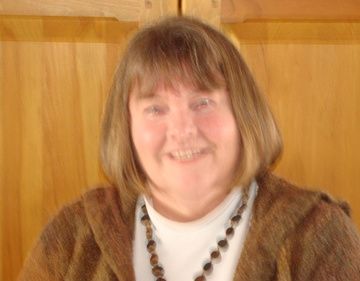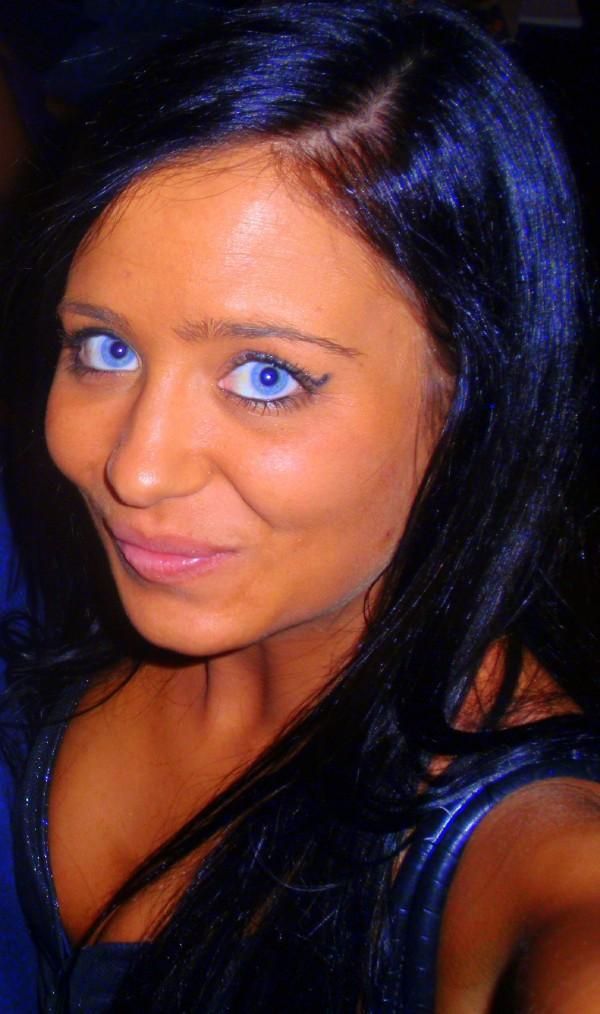 Top: Sizzlyn & Kathy. Middle: Melony [with Theo Tams] & Miss Holly Housewife. Bottom: Gabrielle & Bjorn.
OK, it has been a buys couple of weeks, and I have been derelict in my duties. Since last reported, there are six new members of the
Soundtrack
family, and it is way past time I have welcomed them. So, Sizzlyn, Kathy, Melony, Holly, Gabrielle and Bjorn.
Sizzlyn is someone I am familiar with on Twitter and on the blog The
Chris Dallman Connection
, where she is a host. She is from Singapore, and from what I can tell, is very smart and sweet. Kathy and Melony are two of my Tams-manian devils, sharing my love for the music of Theo Tams. Kathy is an online buddy, as I did not get a chance to meet her on my sojourn in Toronto. Melony, on the other hand, kept me company for all three shows I went to, including the one with the unfortunate view in Oshawa.
I might be mistaken, but I don't think that picture really is Miss Holly Housewife, but I would say the picture captures her thoughts well, as she has a bit of a retro feel, a fondness for the 40s, 50s and 60s. She has two blogs,
Being Bree Hodge
and
Through the Looking Glass... Into Never, Neverland
. BBH celebrates housewifery in the style of a Desperate Housewife, while TTLGINN talks about and celebrates vintage Pop culture. Gabrielle does not have a blog of her own, but describes herself as
I'm a silly, vegan, gluten free, cancer survivor, 22 year old college student that is addicted to Facebook, Twitter... oh yeah & my Blackberry!
so I am sure many can identify! And, finally, there is Bjorn, a blogger in charge of
Bjorn's Brutzelbude
. Bjorn is German [I believe] and his blog covers anything from cute boys, pop culture, to tidbits of Bjorn's personal life. The blog is written in German, but there is a translate button just below some pictures of Bjorn, so you can read it easily.
And for the traditional greeting, I feel the need to offer a couple of videos, as I was a naughty boy who is a bit tardy, so I have figured out I would go with three videos. First up will be Theo Tams singing
Weak In The Knees
, because when I check in to find additional followers, I feel just that. This clip of the Serena Ryder song is from the show in Etobicoke I attended last month.
For those liking the mid-century style, I offer you
Fly Me To The Moon
by one of my favorite groups, Westlife. Yes, they aren't mid-century themselves, but they do a fantastic job with the song, and the
Allow Me To Be Frank
album is a winner for sure! I used the song in a slide show for my parents 50th anniversary.
And, finally, for those who like their music in the singer/songwriter vein, there is the amazing Christopher Dallman singing
Subterranean
, a glorious song . The clip is from a show in Los Angeles earlier this year. I love the song, and was going to say it is a favorite from his recent stuff, but all his songs are so good, I can't pick a favorite.
So, here is hoping everyone feels welcome and at home here at
Soundtrack to my Day
, and we get to know you a bit more and we get a chance to chat!