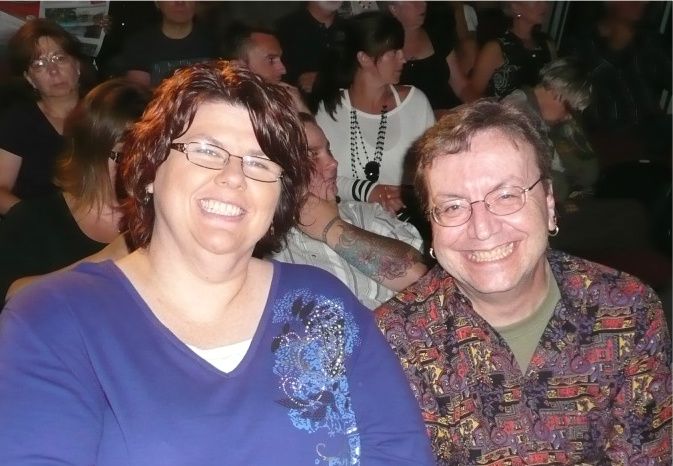 Top: Sue with Theo Tams. Bottom: Sue with me!
Just wanted to wish Sue Jackson a quick 'Happy Birthday!' Sue is one of two people to attend all three Theo Tams shows recently. In fact, Sue and Melony made it to more shows, as would I, if I wasn't 10-11 hours away. That said, Sue has been a good friend to the blog, first stopping by to investigate my postings about Theo. I have had occasion to use a few of her pictures, and certainly several of her videos. We have also discussed to great length out particular musical favorites, so I thought I might offer up a little something for her. This is Take That singing
Pray
. Well, everyone deserves video with half-naked men for their birthday, right?
And, of course, I couldn't celebrate her day without posting a video of Theo from the show we sat together, side-by-side, in Stouffville. This is Sue's video of Theo singing
The Promise
by Tracey Chapman. It was at this show that the pictures were taken.
Happy Birthday, Sue!