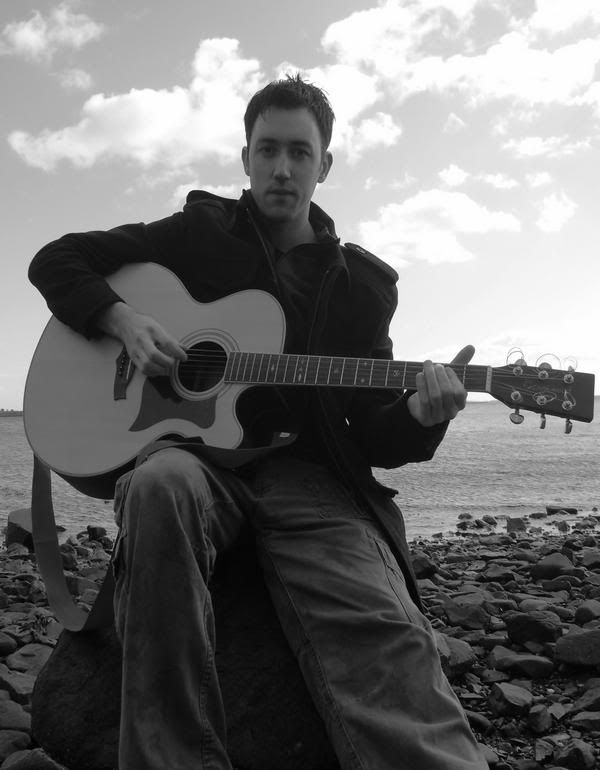 It has been a while since I mentioned Chris Keys, one of my favorite singer/songwriters from Northern Ireland. I stumbled across Chris' music on the internet, and have been hooked since. He really is one of those straight boys who need love, too! I just love the tone of his voice, with a slight rough-hewn edge to a silky smooth sound. Here he is performing
New Day
live at the Excel Theatre, a part of the Tipperary peace convention, perfect for a Sunday morning.
Another great song written and performed by Chris is the wonderful
City Lights
. It is another sweet and melodic song that is both lovely and charming, making me sure to listen to it all the way through. It is one of two songs that Chris has submitted to be a part of the
Green Man Festival
.
The festival awards places on the stage for the festival via a Facebook vote, and, well, Chris can explain it better than I can. I fear I will bet it very confused.
To vote for Chris, go
HERE
. There is just one vote per person per round, so find Chris, and give him a click. For more about the handsome Irishman, check out his official page
here
. There you can learn a bit more about him, as well as to hear a bunch more great music.