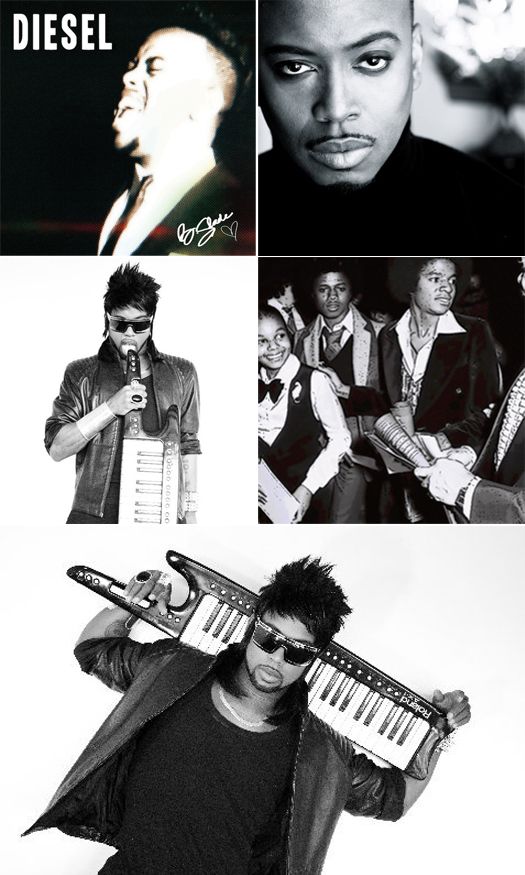 On July 19, B.Slade™ will release his new album,
Diesel
. Formerly known by the moniker Tonex [or TON3X], B. Slade is a musical powerhouse, a virtual tour-de-force who, on top of his own career, wrote, developed and produced for many other artists in the Gospel and secular world. He won many awards for his work, as well as the respect of many. And recently, he came out, to much less fanfare than others. That, however, did not slow him down, and he has been creating music that is just amazing to me. And last night I placed my Pre-Order for his Diesel, and was able to download 2 tracks right away. There is the title track, an amalgamation of R&B, old-time Gospel, Hip-Hop and a touch of performance art. Check it out here in
Diesel: The Concept Video
.
You can pre-order the Diesel album
here
. You will also get the track
Accept Me
, an astoundingly honest account of his coming out process. Like the other track,
Accept Me
has amazing textures and layers, with some interesting playfulness in the rhythms. Give it a listen now.
Still not sold? Well, you should check out
Dance Floor Arsonist - The Jaack5on Magic Mix Tape
here
. It is great fun, and a FREE DOWNLOAD! It has music both literally by as well as inspired by Michael and Janet Jackson. I also have
A Brilliant Catastrophe (beta)
, which you can find
here
. Check it out - there are 20 full-length songs for just $10. I also have
A Brilliant Catastrophe (alpha)
, which you can find
here
. It is yet another great collection for just $10. His
Mighty Real 2011
is worth the price of admission. B.Slade is making some of the truly most inventive and imaginative music happening. And once again, I've given out way too much information about my own collection. But, I've got to say, the blog is
Soundtrack to my Day
, you know? It can be yours too, if you'd only click the link and buy it for yourself. You can also learn more about B.Slade at his official website
here
.