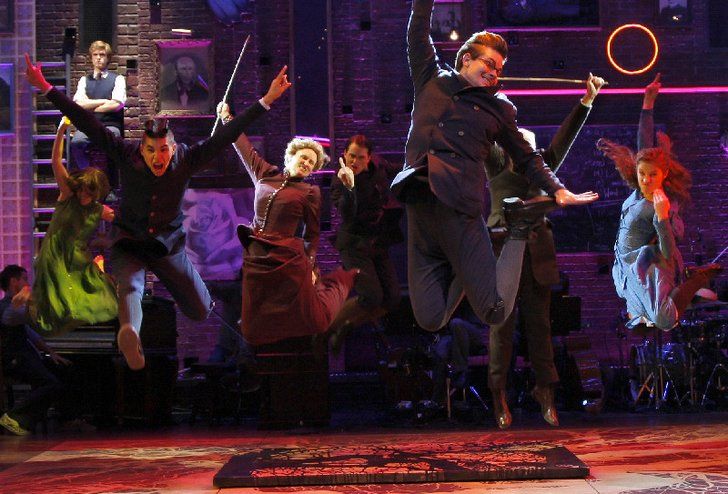 Recently, I went through a bit of a
Spring Awakening
thing once again, marveling at how good the music for the show actually was. I also stunned myself, for when I checked, I see that I hadn't posted about the show, so this is long overdue. It is one of my all-time favorite Broadway experiences. For those who might not know,
Spring Awakening
is a musical adaptation of the controversial 1891 German play of the same title by Frank Wedekind. It took 15 years for the first performance of the play in Berlin, and was first performed in New York City in 1917. The play was opposed and often banned for it's realistic depiction of teenage children. I was drawn to the musical as it was the work of a musician whose work I really love, Duncan Sheik. He collaborated with Steven Sater to create a beautiful and moving theatrical piece. When I saw the show on Broadway, I openly wept, and was brought to my feet at the end by the courageous performances of the youngsters on stage, as well as those behind it who made sure this show made it to Broadway. Two of those youngsters went on to make a name for themselves on a television show named GLEE. Lea Michele and Jonathan Groff played Wendla and Melchior to perfection.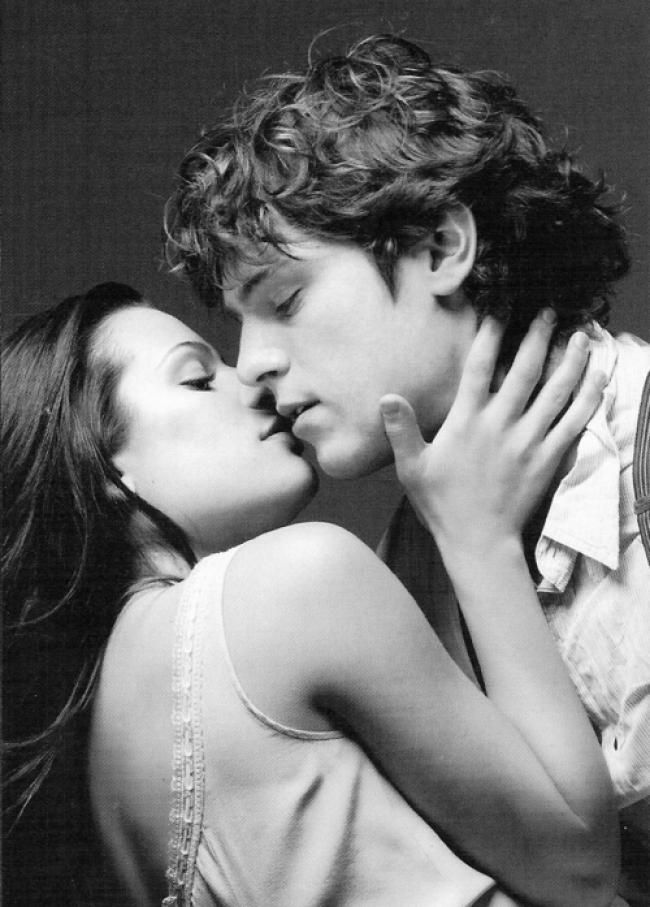 The show deals with sexuality and all that comes with it for the teenage boys and girls at a school in Germany. From a discussion about wet dreams to masturbation to rape and sexual abuse, the topics brought to the table shocked many during the 20th century. In fact, it might still shock many, as we hear part of the country want to return to what they call 'simpler' times, which is a code for not wanting to discuss or acknowledge anything that makes them uncomfortable. Sex, love, homosexuality, and education all can push this button for people, especially when it is connected to their children. Yet one of the things the show clearly shows is that the failure for parents to discuss matters of sexuality with their children can lead the kids down a path of blind experimentation, embarrassment and shame that is good for no one.
The show opens with a young girl, Wendla, trying to have a discussion about her burgeoning sexuality with her unseen mother. Rather than explain to her how babies were made, Wendla's mother would say only that there could be no babies without love. Upon discovering that this might not be the trust the girls in the town sing
Mama Who Bore Me
to lend voice to their dismay. It is also the first time we get to see the work of choreographer Bill T. Jones, whose inspired work with movement, the controlled energy and chaos inherent to the situation, are seen. His work was pure genius.
The boys certainly saw their own frustrations. The highly-strung Moritz was confused during a class, and errs with the teacher. Good friend Melchior defends him, only to be punished with a yardstick. Afterwards, Moritz confesses he made the mistake to to a lack of sleep. He has been having erotic dreams, and he is troubled by it. Melchior tries to explain to him that all the kids are discovering their sexuality, and tries to tell Moritz he is not only not alone, but part of a large group. Soon the boys are discussing their experiences in the song,
The Bitch Of Living
. It deals with boys finding exciting images in their piano lessons, the gym class showers, and in their dreams as they sleep.
Moritz, still frightened to be talking about the topic, asks Melchior to write it down so Moritz could read about it in private, and be less embarrassed and self-conscious. Melchior does, and Moritz reads it voraciously. However, he thinks it has only increased his libido, and this scares him. Again Melchior tries to ease his mind, and tell him that they are all looking for intimacy. The kids all sing
Touch Me
about the subject.
Wendla happens upon Melchior in the woods, and they talk. The conversation starts off with remembrances of their childhood, but inevitably ends up sexually charged. Although both are fraught with sexual energy, they don't pursue it, and sing
The Word of Your Body
.
One of the girls accidentally mentions she has been abused, both physically and sexually, by her father, but begs they say nothing. She fears she would be turned out of the house like their friend Ilsa was, who now lives a bohemian life with no family or home. Moritz stole a peek at the test results, an is relieved he passed. That is short-lived, as the school feels too many students passed, and elects to give Moritz a failing grade. He is devastated, and wants to run away to America to flee his shame. As he cannot get the money for the trip, he is at a loss for his future. He contemplates suicide. Wendla and Melchior end up in the hayloft during a storm, both confused about what is going on with their bodies and with the lives of their friends. They reach out to one another for intimacy, for love. They struggle with their feelings, and are soon having sex.
And thus ends Act I. Act II will be covered next Monday. And these were just some of the highlights of the first act, there are other songs. The Original Cast Recording of
Spring Awakening
is available everywhere music is sold. You can find it on iTunes
here
, or on Amazon.com
here
. The music is amazing, and well worth adding to any collection.