Sad news hit Twitter last night, and was confirmed this morning. Clarence Clemons, musician and actor, was hit by a stroke, and has been hospitalized. While I haven't heard the extent of the issue, I am sure I join with many out there who wish him well and hope The Big Man is back on stage soon.
Clarence Clemons might be most-well-known for his celebrated work with Bruce Springsteen, but he certainly did far more than be a support player for one man. In 1985 he had a solo album that included
A Friend Of Mine
, which was a duet with Jackson Browne. It made it into the Top 20 in both the Billboard Hot 100 and the Mainstream Rock charts, some might say qualifying him to be a One-Hit Wonder.
But with Clarence's history of appearing on some of the great music of the last 40 years. Clemons was famous for his saxophone playing, which became known as a part of the E-Street Band. But he also did other work, including the stellar work in Aretha Franklin's iconic
Freeway of Love
song and video in 1985.
In the song Tenth Avenue Freeze-Out from 1975's
Born To Run
album, the lyrics actually speak about Clarence joining the E-Street Band. He is 'The Big Man' referred to, and it went on to be the affectionate nickname Clemons was known as throughout his career.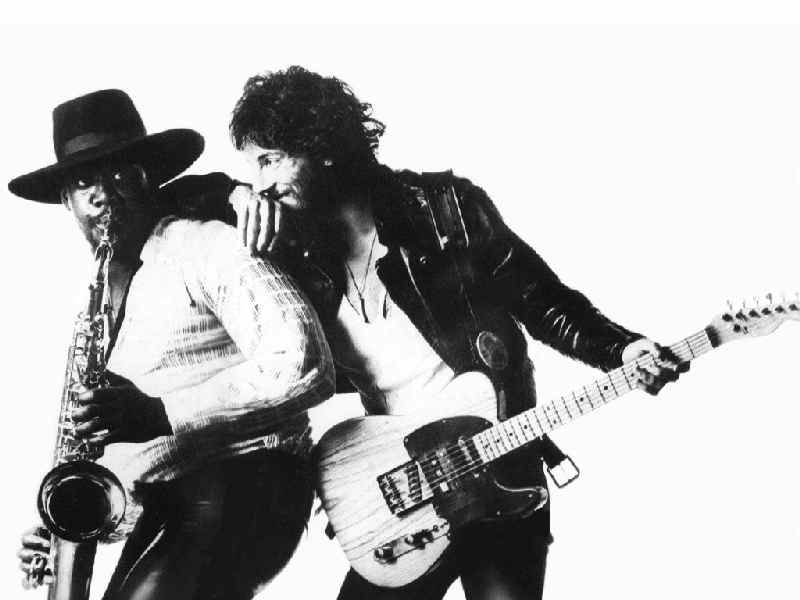 Perhaps nowhere is his image more implanted in my consciousness than from the son and live performance shots of Springsteen's
Born To Run
. It was first released in 1975, which makes it 36 years old. This song, this album, and Bruce Springsteen were such a big part of my growing up, and during my college years I had a roommate, Stever McMahon, a boy from Vineland, New Jersey, who was a Bruce fanatic. But it does feel like Bruce, Clarence, Nils Lofgren, Steven Van Zandt and Max Weinberg, and all the others, have been friends forever. Catch them all playing in
Born To Run
.
You can find out more about The Big Man on his official website
here
. Get well, Clarence!