I am continuing the series to spotlight the award winning entries for Rock, Pop and Hip-Hop for the 7th Annual OUTmusic Awards.
The Awards
were given in New York City.
I cannot express how pleased I am to announce that the winner of the OUTstanding R&B Song is
The Gay Warrior Song
by Nhojj. The gifted singer/songwriter picked up his second win in the category, having won
last year
for
Love
. Nhojj has been featured on this blog before (5 times, to be exact), and will undoubtedly again. He makes great music! You can buy the single on iTunes
here
, on Bandcamp
here
, and on Amazon.com
here
. While you are there, check out his other music - it is well-worth buying. You can discover more about the sexy man by checking out his official website
here
. Give a listen to the winning single,
The Gay Warrior's Song
, below.
To be named the OUTstanding Dance Song is impressive, as it is a hotly contested division. But when you give a listen to
Intoxicated
by Chadwick, you will know why he was victorious. You can purchase the single on iTunes
here
and on Amazon.com
here
. I don't really know a lot about the musician, but I like this song, and think I need to check the rest out, too. And it doesn't hurt that he is a yummy guy, you know? For more about Chadwick, check out his official website
here
. But first, give the song your ear, and it might just steal your heart.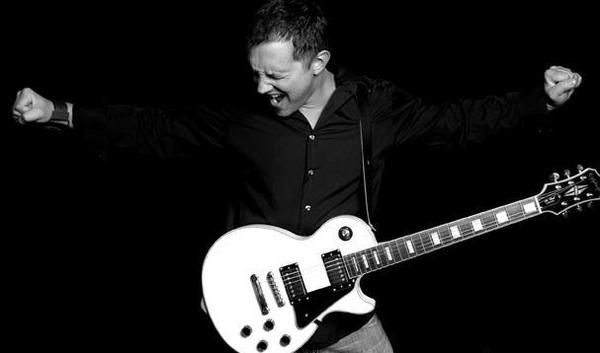 Well, this handsome and sexy guy has been featured in a couple of posts on this blog, for as good-looking as he is, it is his talent that really shines through. When Justin Utley sings, he brings it straight from the heart to touch your soul. He was named the OUTstanding Folk/Country Song for his composition,
Stand For Something
. You can find it on iTunes
here
, on Amazon.com
here
, and on CD Baby
here
. Just a tip - I purchased the Extended Single, with the amazing
Stand For Something
as well as 3 additional cuts, all sung live. Highly recommended! I
LOVE
Runaway
. You can find more about Justin by checking his official website
here
.
How great was it 2 of three of the winners have been featured on the blog already? In the next installment, I will feature the winners in the Jazz, Soundtrack, and Male Chorus categories. And I am pleased to say one of them have been featured here before! Can't wait! Don't forget to visit the official website of
The Awards
!