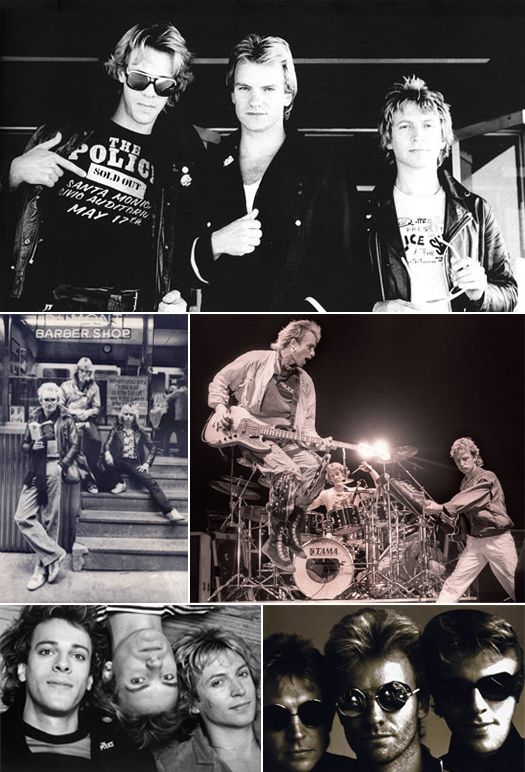 In the fall of 1978, I was making my way through my freshman year at college in Reading, Pennsylvania. I had a roommate who was not long for college life, apparently getting his first taste of freedom and not handling it as well as he could have. So I spent much of my time out of the room, and part of it hanging out at the college radio station. It was there I first heard a cut off the new album
Outlandos D'Amour
, by The Police. Three boys, Sting, Stewart Copeland and Andy Summers, were creating quite a stir, and after hearing them, I completely understood why. The raw, intense emotion were out there for all to hear. Unlike many of the Punk bands out there, their primary motivation wasn't anger, it was the music. And looking pretty darned hot while making it. And that first song? Of course, it was
Roxanne
. It was a surprise hit for the band, making it to #32 on the Billboard Hot 100 Pop chart. In those days, there was no 'Modern Rock' chart, although I am sure it would have done incredibly well.
Interestingly enough, the old lore has it that when American drummer Stewart Copeland was putting together a punk band, he found singer/bassist Sting and guitarist Henry Padovani, who appeared on the first recorded single,
Fall Out
. Through a series of ventures, they met up with Andy Summers, a former member of Eric Burden & the Animals. When recording the first album,
Outlandos D'Amour
, it was quickly discovered Padovani was not the right fit for the band, and Summers became to sole guitarist. With the success of the first single, a follow-up was decided upon.
Can't Stand Losing You
as the second single, an interesting fusion of Rock, Punk and Reggae that was not heard often in the US.
For the third single,
So Lonely
was chosen. Once more, the Reggae/Ska beats were evident in the song, with the decidedly Punk edge to the chorus. Again, it didn't make it to the Pop chart, but did score well on the college and rock radio stations.
I never did understand why the record company didn't release
Next To You
as a single. It seems to me it had the rock/punk sound that was garnering some attention, and seemed so much more natural for American radio that the Reggae beats.
While it was a long time before I was able to make the next epiphany, by another of my favorite songs,
Hole In My Life
, brought together the rock and jazz side of the band, and really was giving us an eye into the world of Sting, and when would be coming down the road.
While they really only had the small success with
Roxanne
, the band was still receiving incredible reviews for the album and the live shows. They had created quite the stir, and seemed to be living up to the buzz with great music. People were certainly anticipating a second album, and wouldn't have to wait too long to get it. But that will have to wait until another post.