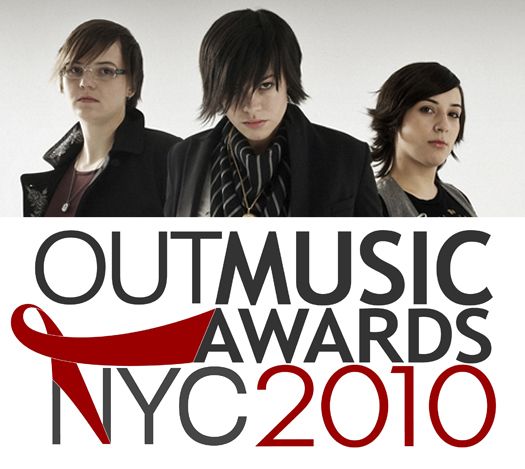 I am continuing the series to spotlight the award winning entry for OUTstanding Video of the Year for the 7th Annual OUTmusic Awards.
The Awards
were given in New York City.
The winners of the OUTstanding Video of the Year hail from Canada, and can rock with the best of them out there.
Revenge
by Hunter Valentine took the award, and deservedly so. The Toronto-based trio rock it out while a young woman stalks her ex. But Kiyomi McCloskey, Laura Petracca and Adrienne Lloyd are on stage, laying down some rock like few do, combing the bravado of 80s hair bands with the skill and drive of some great 90s bands like Metallica and Soundgarden. Give their video a look.
You can find out more about Hunter Valentine at their official website
here
. You can purchase their latest album, Lessons From The Late Night, on iTunes
here
, and on Amazon.com
here
. It is an excellent rock collection you can buy for under $6.00! In the final installment, I will feature the winner in the OUTstanding Humanitarian Songwriter of the Year category. Can't wait! Don't forget to visit the official website of
The Awards
!