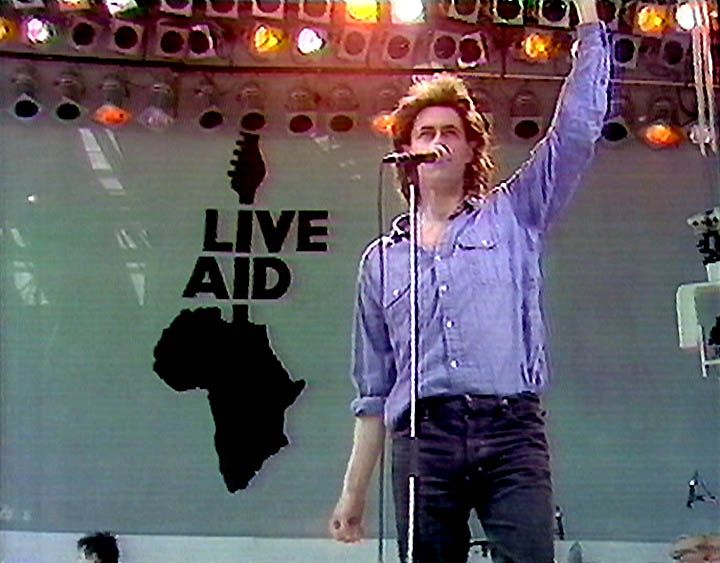 Was watching a movie on BBC America about the story behind putting Live Aid together. It was called
When Harry Met Bob
, and it made me think about the Boomtown Rats and their amazing song,
I Don't Like Mondays
. I was thinking about it and decided it needed to be a post. And, luckily enough, I have a music blog, so here it goes.
The song was released 31 years ago, in 1979. It went to #1 in the UK, but only went to #73 on the US singles chart. But it was played often on college radio stations, where I came to hear it. It was based on actual events in the US, which Geldof was reported to have first heard about while in a radio station for an interview, having read a Telex coming in. The Boomtown Rats performed it at Live Aid, one of the seminal moments of music history, at Wembley Stadium on July 13, 1985. Here is the clip.
While I enjoyed the movie, I was a bit dismayed by the fact Midge Ure, who worked alongside Geldof on the single
Do They Know It's Christmastime?
, as well as the concert, was virtually erased from history, and as a diehard Midge Ure fan, that made me sad. And not trust what the movie was saying as being factual. But it did make me think of the song, so that is a good thing!
For more information about the Boomtown Rats, check out their official website
here
.