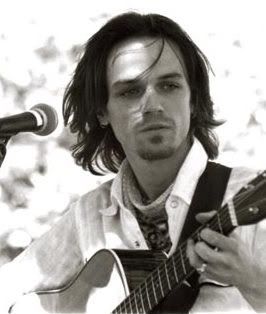 I am going to see Garrin Benfield on Wednesday night in Manayunk, PA, at the Grape Room! I have been wanting to see the San Fransisco-based performer live for several years. I am crazy for his music. I have all his albums
Living A Dream
,
Nowhere Is Brighter
,
Where Joy Kills Sorrow
, and
August Live
, as well as some bootleg 'tapes' of some of his live shows that Garrin gave me the link to download. I keep an eye on YouTube for clips like this, of Garrin performing the Joni Mitchell song
Black Crow
.
I also love catching the clips from other live shows, like the following from the Bobolink Music Festival in 2009, with him singing
I'm Only Sleeping
.
Can you tell I am excited? You can check out Garrin online at his official website
here
. You can find plenty of free downloads there, by clicking on the 'MUSIC' tab.