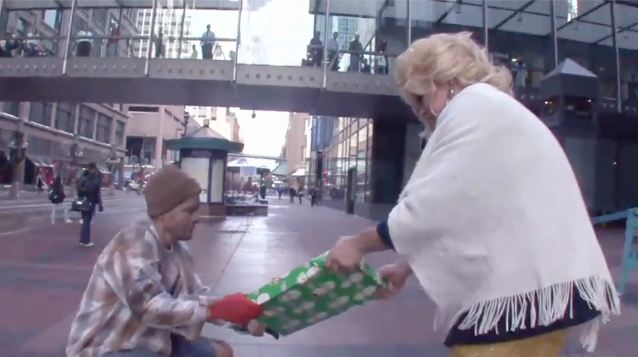 Life can be a drag for Wanda, even if she has music by Robert German on the soundtrack? Well, the people who worked on the film might be able to explain it better...
What happens when you take the ORIGINAL podcasting drag queen and a cast of wacky, wonderful characters, add incredible filmwork by Adam Carmichael and original music by singer-songwriter Robert German? You end up with a zany, wack-a-doodle telling of a time-worn tale that's sure to become an annual holiday classic!
So, if you have a half-hour of time, and if you just need to laugh and have a good time, watch this movie. If you only have 5 minutes, watch and listen to the opening song, White Christmas, by Robert German, and like me, you'll need to buy it ASAP!
Robert, tell me where I can get it! No, really, you should watch this movie. For more about Robert German, check out his official website
here
. You can find the first post I did on Robert
here
. I am hoping to do another very soon! I love Robert's music.